What are the best 270 rifles for hunting in 2022?
Originally released all the way back in the 1920s by taking the legendary 30-06 Springfield case and necking it down to shoot a .277 caliber bullet, the .270 Winchester remains one of the most popular centerfire rifle cartridges in use today. Not surprisingly, many companies like Browning, Remington, Ruger, and Winchester produce a wide range of 270 rifles for hunting deer, feral hogs, pronghorn, black bear, elk, and other big game animals.
Compared to the 30-06 Springfield, the .270 Winchester has a higher velocity, flatter trajectory, and less recoil. This is why the 270 is known for being relatively flat shooting, producing very high muzzle velocities (a muzzle velocity in excess of 3,000fps was screaming fast in the 1920s), having great accuracy potential, and for being really effective on deer sized game with lighter bullets.
For those reasons, the 270 Winchester is a quintessential deer and sheep hunting cartridge.
The cartridge is not limited to thin-skinned medium game like sheep or deer though. Indeed, many hunters use the 270 Winchester on bigger game like black bear, elk, and even moose with a lot of success each year though. I recommend going to a heavier bullet weight if you go that route (like a 150-grain bullet instead of a 130-grain bullet).
However, not all 270 rifles are created equal and different situations require different characteristics in a rifle.
For instance, many 270 rifles will work great for hunting whitetail deer or feral hogs out of a box blind. On the other hand, a hunter going on the hunt of a lifetime for Dall or Stone Sheep up north would probably be better served by getting a more specialized rifle better suited for work under really demanding conditions.
Virtually all mass produced 270 rifles available today use a 1:10″ rifling twist rate. Those rifles will work great with 130 grain and 150 grain bullets, but can't effectively stabilize heavier bullets like the new 165gr AccuBond Long Range used by the 27 Nosler and 6.8 Western.
Fortunately, there's still a wide variety of 270 rifles well suited for most big game hunting situations. So, regardless of whether you're planning on hunting caribou in Alaska, sheep in the Rocky Mountains, whitetail out east, mule deer in Colorado or Montana, or some other big game hunting adventure elsewhere int he world, there is pretty much guaranteed to be something for everyone on the list below of the best 270 rifles for hunting.
In this article, I'm going to show you the best 270 rifles for hunting deer, pronghorn, elk, and all sorts of other big game. I'll also go over the pros and cons of each individual rifle and help you select the right ammunition for your specific hunting situation.
Before we get started, here's a disclaimer: some of the links below are affiliate links. This means I will earn a small commission if you make a purchase. This commission comes at no extra cost to you. This helps support the blog and allows me to continue to create free content that's useful to hunters like yourself. Thanks for your support.
It's also important to realize the rifle is just a single part of the equation. Even the best rifle won't be of much use without a high quality scope and without appropriate ammunition. Learn more about what I consider the best scope and ammunition options for the 270 Winchester at the link below.
Best 270 Ammo For Hunting Elk, Deer, & Other Big Game
9 Reasons The Leupold VX-5 HD Is A Great Hunting Scope
Now that we've got all that out of the way, let's get started.
We can't talk about 270 hunting rifles without mentioning the Winchester Model 70. The 270 Winchester, the Model 70 rifle, and Jack O'Connor are all irrevocably linked together in the minds of many American hunters due to the articles O'Connor wrote featuring that rifle/cartridge combination in his columns at Outdoor Life over the years.
While he owned many Model 70s in a number of different chamberings over the years, O'Connor's favorite rifle was a Winchester Model 70 Featherweight in 270 Winchester. He took that rifle on a number of hunts, including the hunt where he harvested his last Stone Sheep in 1973.
Winchester currently produces a Featherweight version of the Model 70 in 270 Winchester that's similar in many ways to O'Connor's rifle. This rifle is lightweight, easy to carry, and delivers good performance in a variety of hunting situations. Plus, it also just looks really nice as well.
Tipping the scales at an even 7 pounds, this rifle should weigh in at just under 8 pounds fully loaded and with a good scope mounted. A 22″ barrel like this rifle has will result in good velocities with the 270 cartridge without being excessively long or awkward to carry.
Additionally, current production Model 70s made by the Winchester Repeating Arms Company have a pre-64 style controlled round feed with a claw extractor for maximum reliability when feeding a new cartridge and extracting a fired cartridge.
This rifle also has a fixed magazine using a hinged floorplate (in contrast to the detachable box magazines some rifles use). The Model 70 Featherweight also has an excellent Pachmayr Decelerator Recoil Pad to reduce perceived recoil.
In short, I think the Model 70 Featherweight is an excellent 270 hunting rifle for someone who wants a stylish rifle with a lot of history that's also well suited for a wide range of hunting situations ranging from mule deer, pronghorn, and sheep as well as potentially larger game like black bear and elk
Basically, this rifle is just as at home in a deer stand for a whitetail deer hunter as it is high up in the mountains on a sheep hunt. A hunter looking for a 270 Winchester rifle with a good mix of elegance and functionality would be hard pressed to beat the Winchester Model 70 Featherweight.
BUY A WINCHESTER MODEL 70 HERE
Also Available At: Guns.com and Cabela's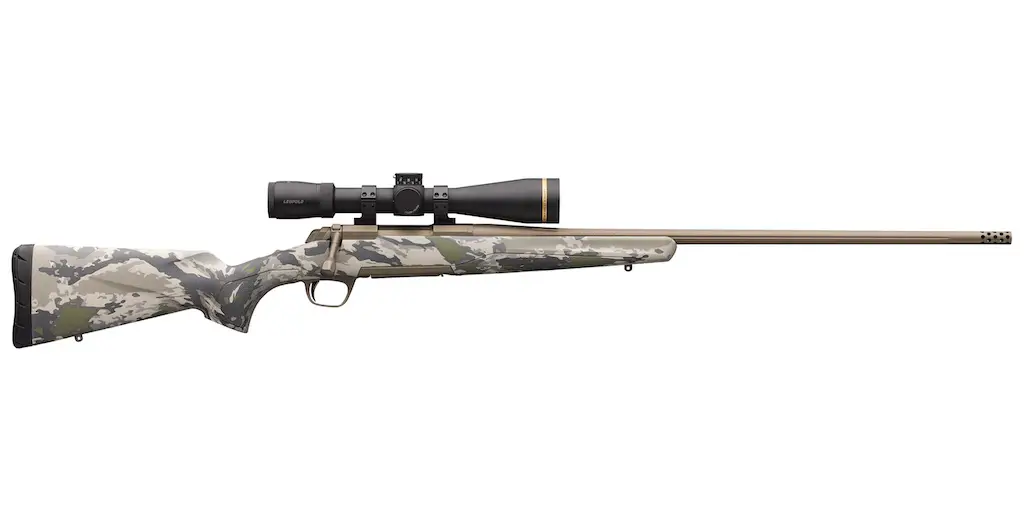 The Browning X-Bolt Speed is an outstanding 270 rifle for hunters wanting a lightweight and easy to carry rifle that's capable of great accuracy and has a reasonable price tag to boot. 
Browning X-Bolt rifles in general are well regarded by many in the hunting community for their nice trigger, good accuracy, and for their very short 60° bolt lift that's incredibly fast to cycle.  
The X-Bolt Speed has all those characteristics along with a few other nice touches that set it apart from the rest of the pack like a composite stock with an Ovix camouflage pattern, a cerakote finish for corrosion resistance, a great recoil pad, and a 22" threaded barrel with a muzzle brake.
Tipping the scales at just over 6 and a half pounds, this rifle is also lightweight and easy to carry. Fortunately, the recoil pad and included muzzle brake will both reduce perceived recoil for the user. That muzzle brake may also be removed and replaced with a thread protector (included) or a suppressor. 
The Browning X-Bolt does not come with a formal accuracy guarantee, but these rifles in general are known for being really accurate rifles right out of the box and 1 MOA groups with good quality ammo are not uncommon.
All in all, this is an excellent 270 rifle with plenty of capability and a reasonable price tag. It should perform really well up in the mountains of Colorado pursuing elk or out on the open prairie of Wyoming in search of pronghorn where encounters with game at longer ranges are more common. 
BUY A BROWNING X-BOLT SPEED HERE
Also Available At: Cabela's and Sportsman's Warehouse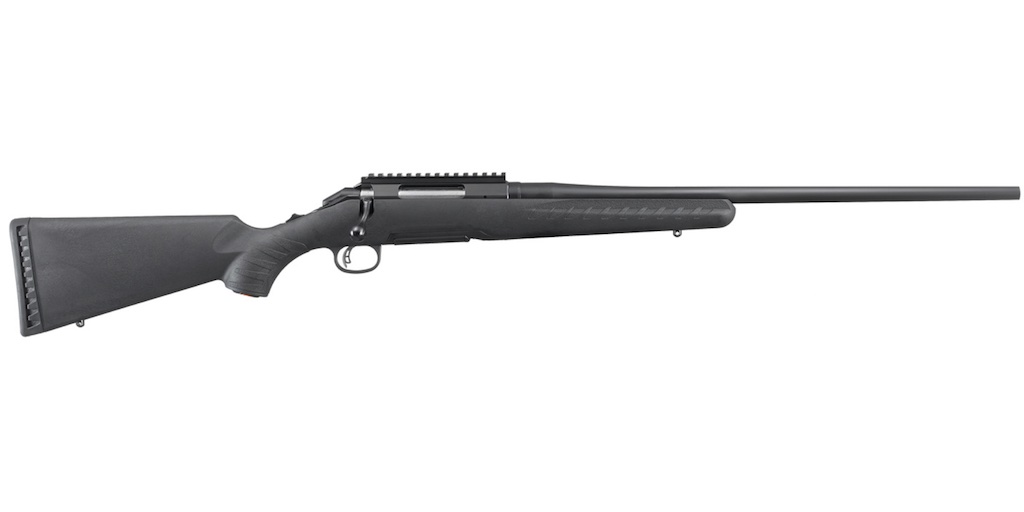 Ruger's American rifle has gained a reputation for being one of the most reasonably priced centerfire hunting rifles available in the United States. There was once a time where calling something a "budget rifle" was just a polite way of saying it was junk.
Fortunately, things have changed and the Ruger American is a great value 270 hunting rifle that's also functional and well built.
This rifle does not have a lot of bells and whistles or cool design features. However, it's a very servicable, practical, and reasonably priced 270 rifle for many hunters.
The Ruger American does not come with an accuracy guarantee and you likely won't be winning any shooting competitions with it. However, every single one of these rifles I've used over the years has shot surprisingly well.
This is also one of the lightest and most compact 270 hunting rifles available. While it would not be my first choice for a sheep or an elk hunt (though it will certainly work in those roles), it's an especially good choice for deer hunters and can be more easily maneuvered in the tight confines of a deer stand than a lot of other rifles.
All things considered, the Ruger American is an outstanding 270 rifle for hunting a variety of big game, but especially whitetail deer and feral hogs. In fact, this is the rifle I'd recommend for a person looking for a 270 hunting rifle that will work really well for most deer hunting situations without breaking the bank.
Length of Pull: 13.75″
Rifling Twist Rate: 1:10″
Threaded Barrel: No
Magazine Size: 4
Accuracy Guarantee: No
Left Handed Models Available: No
MSRP: $579
Also Available At: Cabela's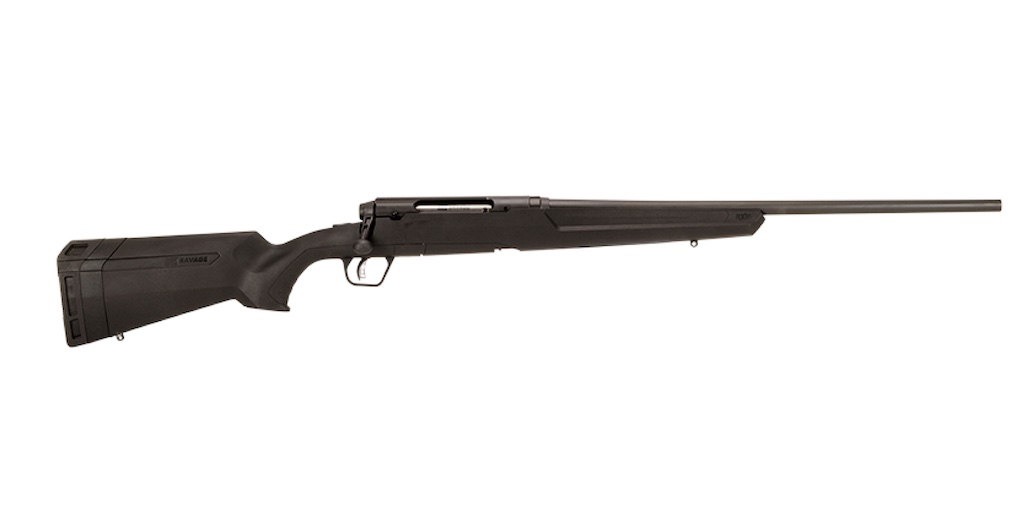 The Axis II by Savage Arms is another one of the most reasonably priced 270 rifles currently available on the market. While Savage had a somewhat checkered reputation at one point, their rifles are generally highly regarded these days.
In fact, some Savage rifles are capable of absolutely tack driving accuracy and are used by lots of hunters with lots of success each year.
The Axis II in 270 Winchester has a 4 round detachable box magazine, a black synthetic stock, and a user adjustable AccuTrigger (approximately a 2.5 to 6 pound trigger pull).
Additionally, the 22-inch barrel is a good balance of long enough for good performance with the 270 Winchester cartridge, but not so long that the rifle is unwieldy. In fact, the rifle is reasonably lightweight and is about as compact as possible for a rifle in that chambering.
Savage also makes an identical version of the Axis II for left handed shooters. So, this rifle is a great choice for someone looking for the best left handed 270 rifle. They also produce the Savage Axis II XP that's otherwise identical, but comes from the factory with a Bushnell scope.
This is definitely not a high end custom rifle and it lacks a lot of the bells and whistles other, more expensive rifles have. However, like the Ruger American, the Savage Axis II is another very functional rifle that will work well for someone with a smaller budget who wants a good 270 hunting rifle.
Also Available At: Cabela's and Sportsman's Warehouse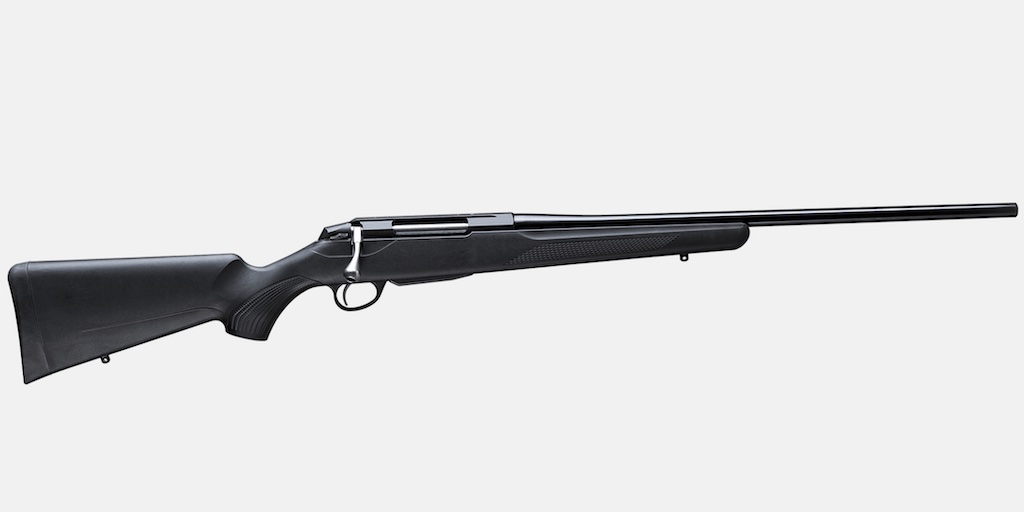 Made in Finland, the Tikka Tx3 Lite is another really well designed, extremely functional rifle. These rifles have an excellent reputation for accuracy, durability, and reliability under really demanding conditions.
I wouldn't say they're the absolute best 270 rifles available, but they're still really darn good and are an outstanding value. I'd describe the Tikka T3x Lite as a no frills, reasonably priced, and very functional hunting rifle.
These rifles are a cut above the Ruger American and the Savage Axis II, but not quite on the level of something like the Browning X-Bolt or the Winchester Model 70.
The Tikka also has an adjustable trigger. It's also available in a left-handed version. So once again, the Tikka T3x Lite is a great choice for a southpaw looking for a great left handed 270 rifle.
I really like the Tikka T3x Lite and this is where I'd steer a hunter wanting a great mid-tier 270 hunting rifle that's available at a reasonable price. There's a reason why this is such a popular rifle with hunters in Europe as well as North America.
Also Available At: Guns.com and Sportsman's Warehouse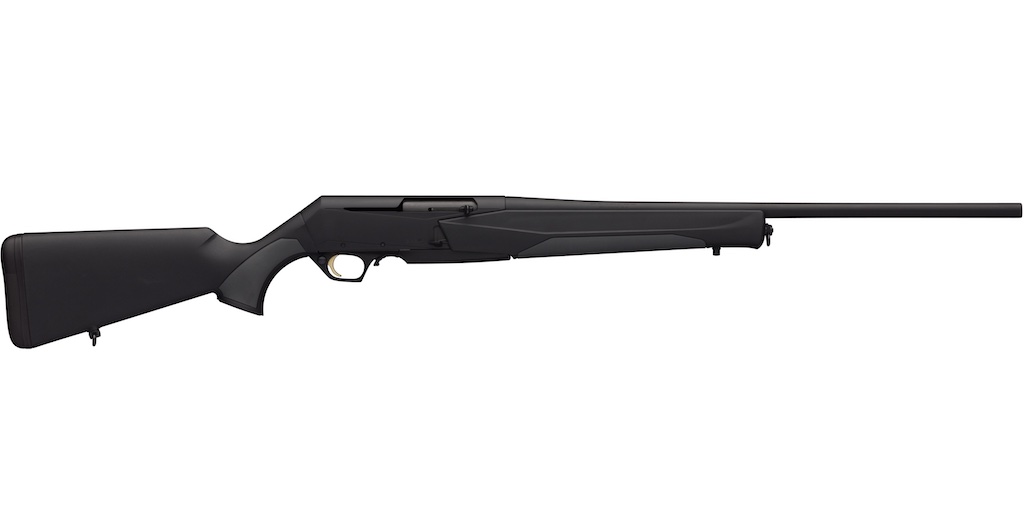 Looking for a 270 semi-auto rifle? You don't have many choices, but the Browning Automatic Rifle (also known as the BAR) is a really good option for those who want an autoloading instead of a bolt action rifle.
Even though they share the same name, this rifle is completely different from the BAR used by American troops in World War II. Modern BARs are designed for hunting use and utilize a short stroke gas piston, a hammer forged barrel, and a 4 round detachable magazine. It's also drilled and tapped for a scope.
While this semi-automatic rifle is probably not going to be as accurate for you as typical bolt action rifles (like the Tikka T3x or Browning X-Bolt for instance), it's still plenty accurate. This big advantage to using a semi-auto is for the ability to take an almost instant follow-up shot. This makes the BAR a good rifle option for situations like feral hog hunting where that can be really useful.
Though it will work great out to several hundred yards, the Browning Automatic Rifle is not designed for long range precision work. Instead, this semi-auto 270 rifle is best for hunters who want a rapid follow up shot on game at closer range and it will work great in that role.
Length of Pull: 14.325″
Rifling Twist Rate: 1:10″
Threaded Barrel: No
Magazine Size: 4
Accuracy Guarantee: No
Left Handed Models Available: No
MSRP: $1,399.99
BUY A BROWNING AUTOMATIC RIFLE HERE
Also Available At: Guns.com and Sportsman's Warehouse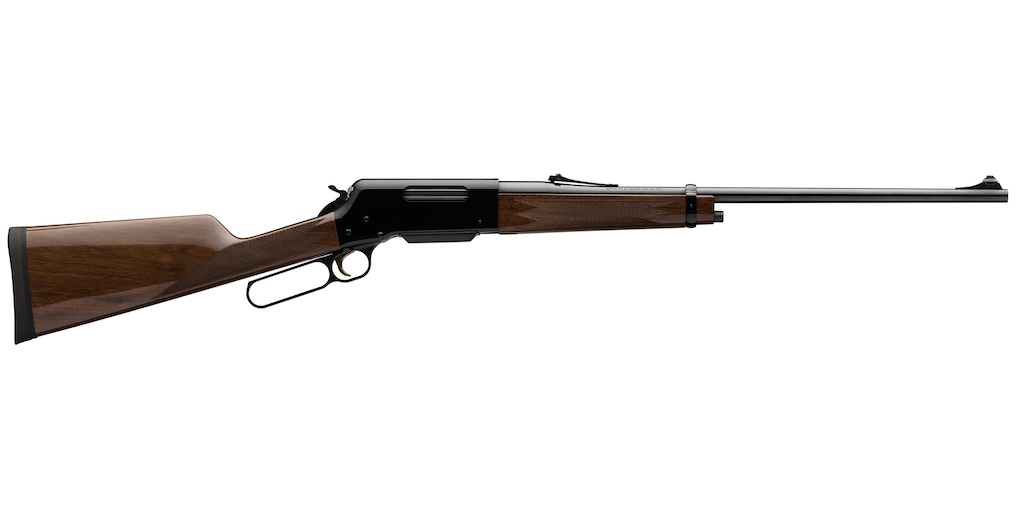 Looking for a 270 lever action rifle? Just like with semi-auto rifles, you don't have many choices. However, the Browning Lever Action Rifle (also known as the BLR) is a really good option for those who want a lever gun instead of a bolt action rifle.
Browning went a different direction from the traditional way of doing things with the BLR. Instead of using a tubular magazine mounted under the barrel, the BLR utilizes a detachable box magazine that enables the use of most centerfire cartridges and hunters are no longer restricted to using round or flat nosed bullets.
It's also drilled and tapped for a scope. Similar to the case with the BAR, this lever action rifle is probably not going to be as accurate for you as a really good bolt action rifles, but it's still plenty accurate. In fact, the BLR is known for being one of the most accurate lever action rifle models in production.
If you're the sort of person who thinks lever action rifles are cool and you want to hunt with one, then the BLR in 270 Winchester is a darn good way to go.
Length of Pull: 14.25″
Rifling Twist Rate: 1:10″
Threaded Barrel: No
Magazine Size: 4
Accuracy Guarantee: No
Left Handed Models Available: No
MSRP: $1,119.99
BUY A BROWNING LEVER ACTION RIFLE HERE
Also Available At: Sportsman's Warehouse
Enjoy this article on the best 270 rifles for hunting in 2022? Please share it with your friends on Facebook and Twitter.
Make sure you subscribe to The Big Game Hunting Podcast and follow The Big Game Hunting Blog on Facebook, Instagram, Twitter, and YouTube.