Here they are…our handpicked Memorial Day deals for 2022. Deals came out from big retailers a little early this year.
Keep checking through every few hours through Monday to see if there's more.
Table of Contents
Loading…
Ammo In Stock
Let's start it off with ammo that's in stock.
9mm
5.56/.223
Shotgun
Other
Aero Precision
Aero is keeping it easy this year…with 15% off Sitewide & 25% off Handguards.

Some of our favorites to take advantage of the deal:
Complete M4E1 lower with NiB trigger for $218
My go-to lower for most builds and now you get the added benefit of a slicker nickel boron trigger.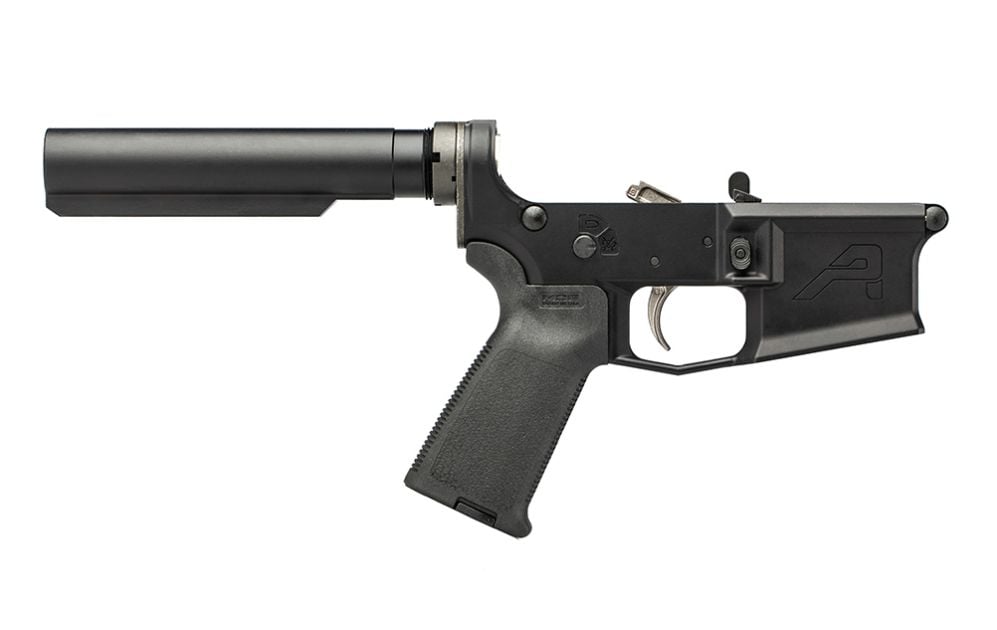 M4E1 complete uppers starting from $390
My go-to home defense upper for years. I love the M4E1 and ATLAS handguards combo for reliability, ergonomics, and looks.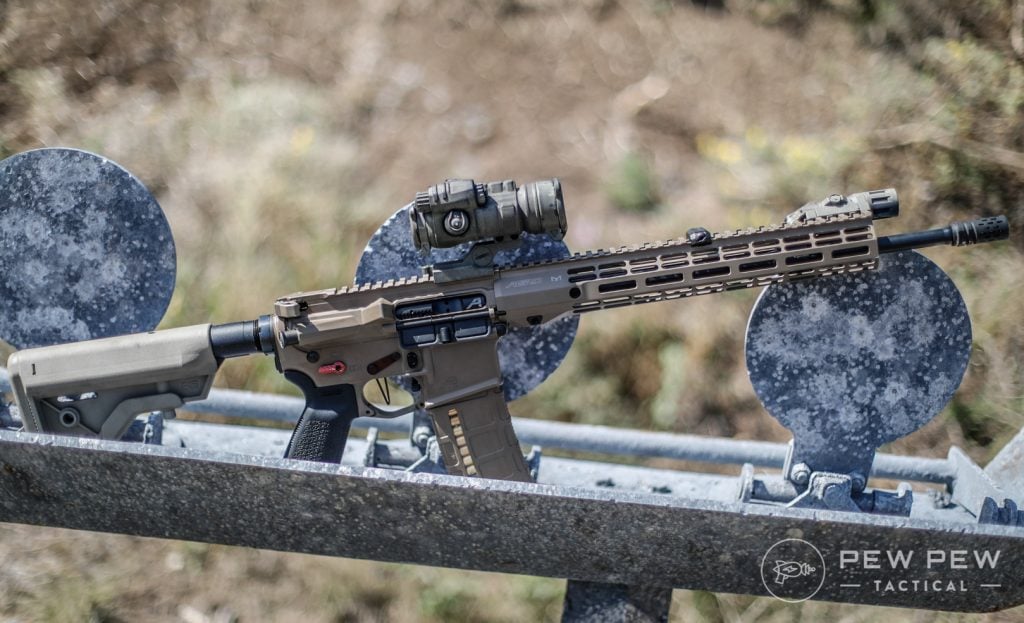 See our full review of the 16″ mid-length version but they also have some pistol lengths available too.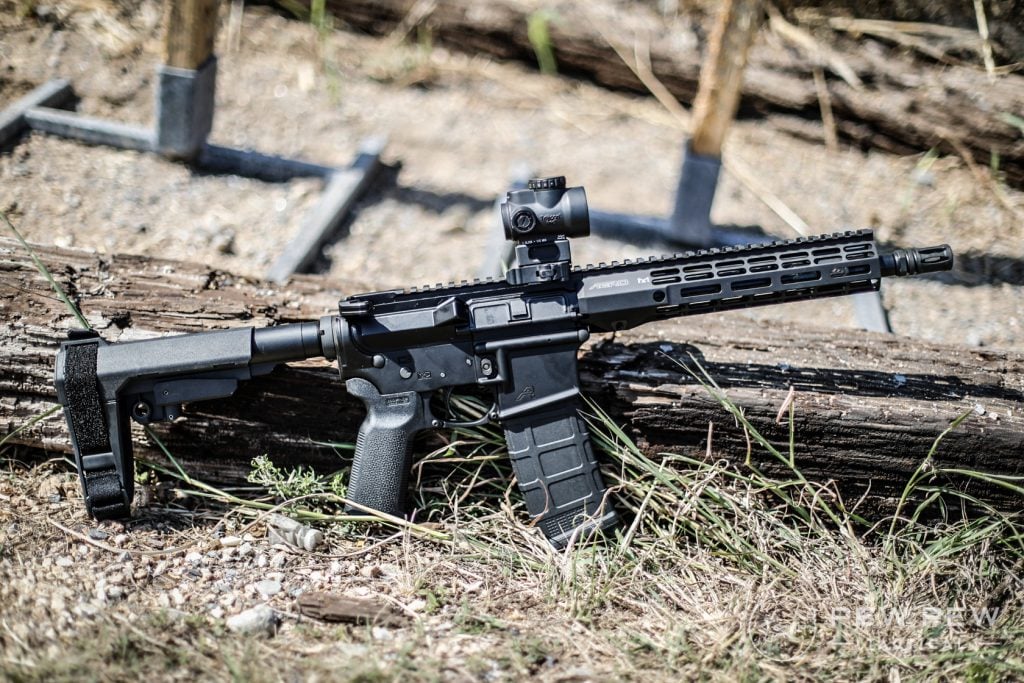 And how about their handguards for 25% off? Check handguards out here. Big fan of the ATLAS variants for super slim and ergonomic feeling handguards.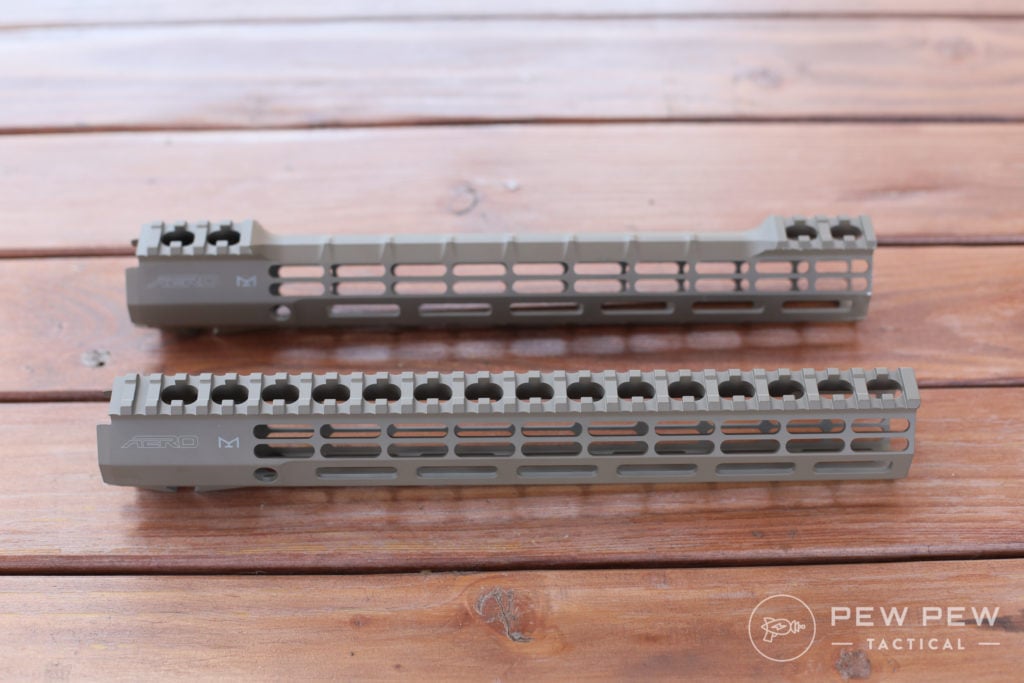 How about the best savings…check out their Blems.
Of course there's tons more stuff like BCGs and lower parts kits. Check out the full sale here.
Palmetto State Armory
HUGE sales happening at PSA, take a look at some of these:
Vortex Crossfire 1x Red Dot 2MOA for $89 with free shipping, use code CROSSFIRE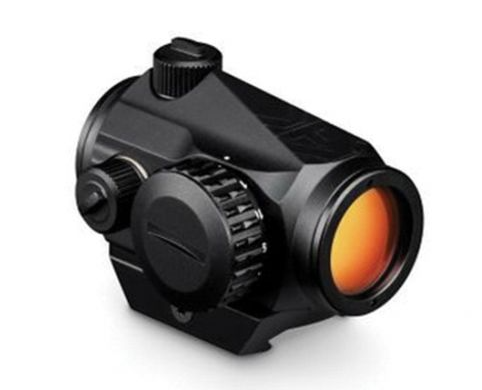 Or our go-to red dot that's holding steady at $119, the Sig Sauer Romeo5 with free shipping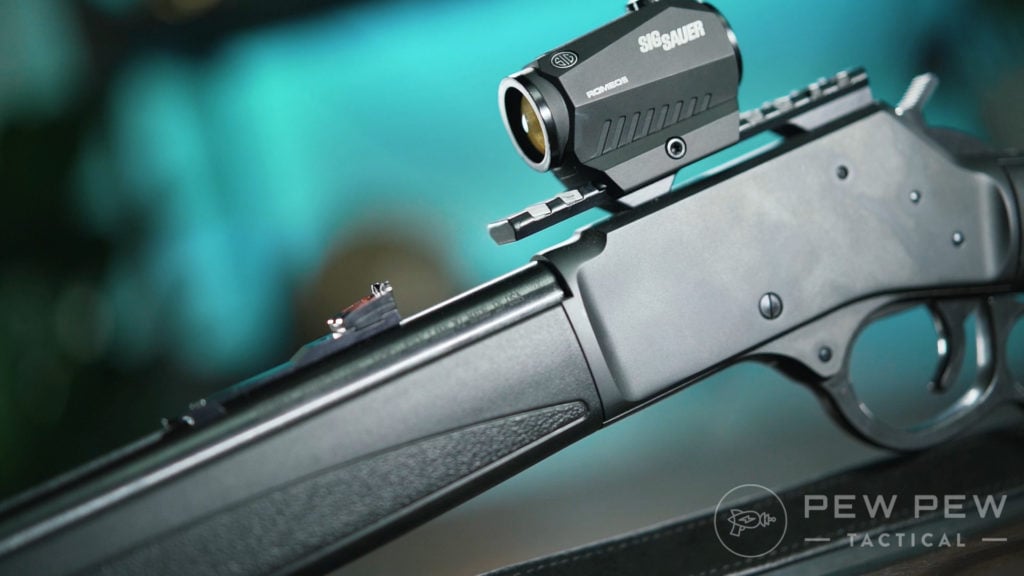 PSA 16″ Mid-length OD Green kit for $389 with free shipping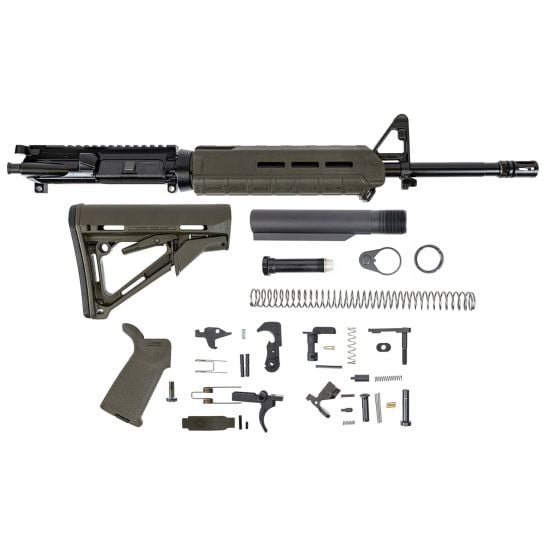 PSA Complete Stealth Lower for $125
PSAK-47 GF5-E MOEkov with ALG Trigger for $1099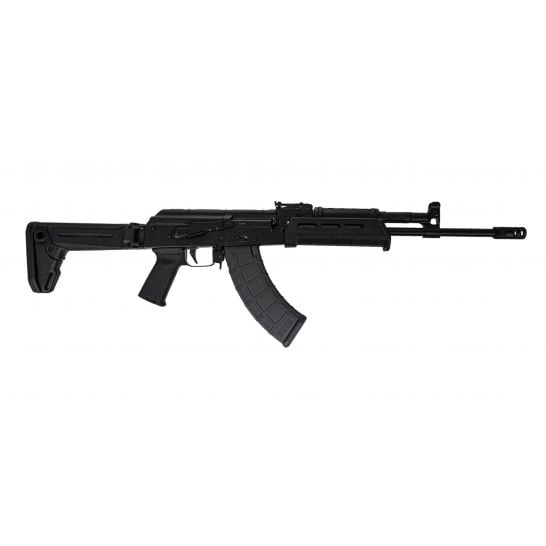 PSA Nitride BCG for $69…perfect for any build.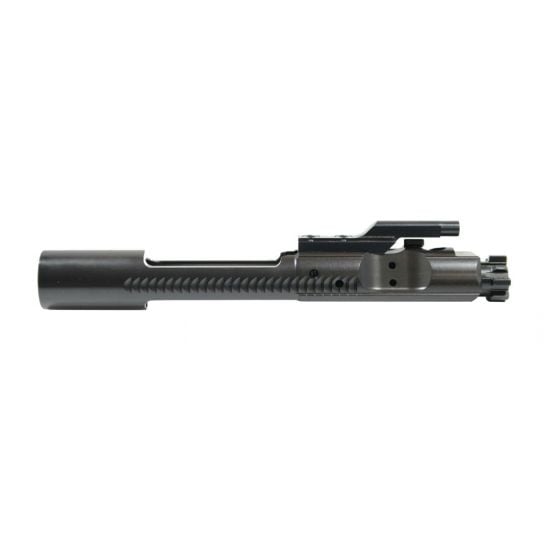 Looking for ammo? These are decent prices for something in stock.
These just barely skim the surface…take a look at ALL of the PSA deals!
Primary Arms
Another solid Memorial Day sale, but as usual with Primary Arms it's a bit of a mess to sort through. I dug deep though and found a few good ones!
Timney Impact AR Trigger for $99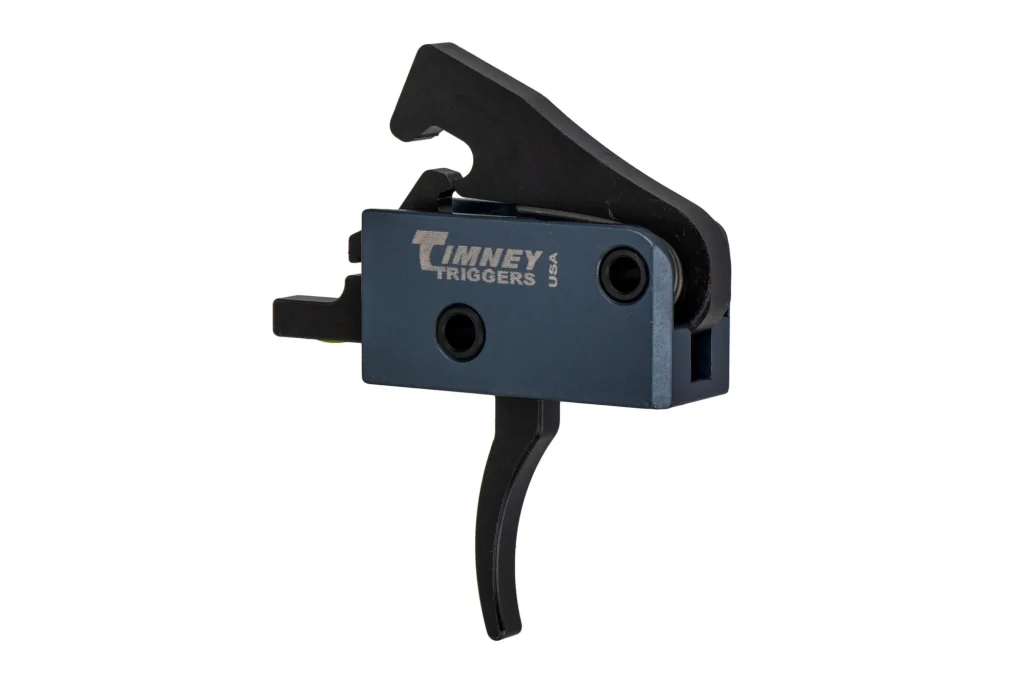 Of course our perennial favorite in the best bang-for-the-buck 1-6x scope is their SLx 1-6x Gen 3 with ACSS Reticle.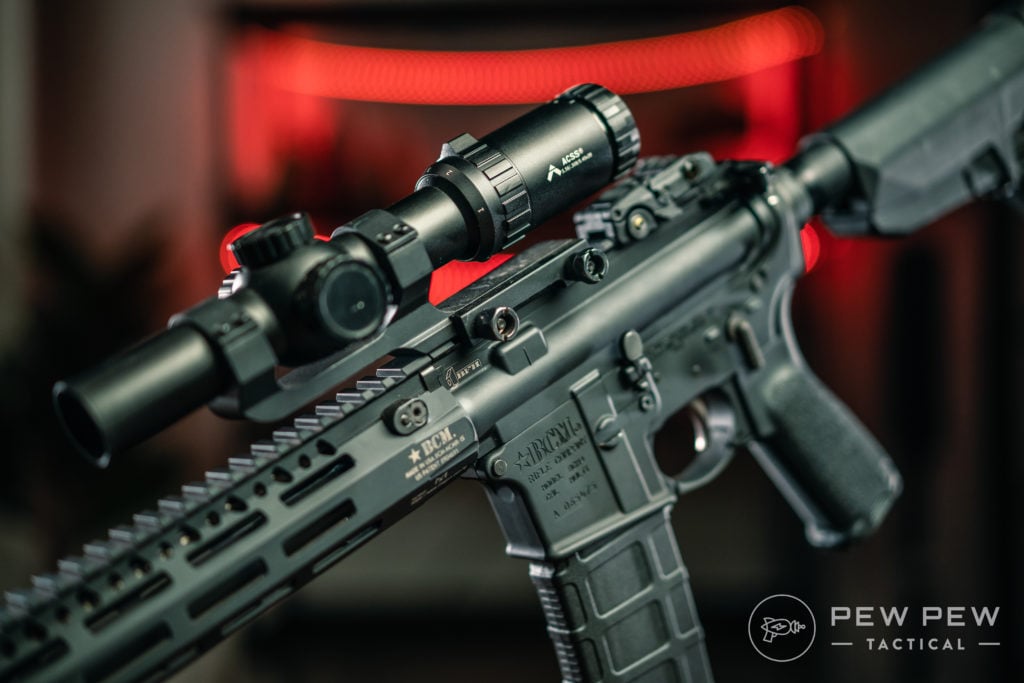 See our full review of the SLx 1-6x.
Also our new favorite pistol red dot is their collab with Holosun…enter the HS507c-X2 with ACSS.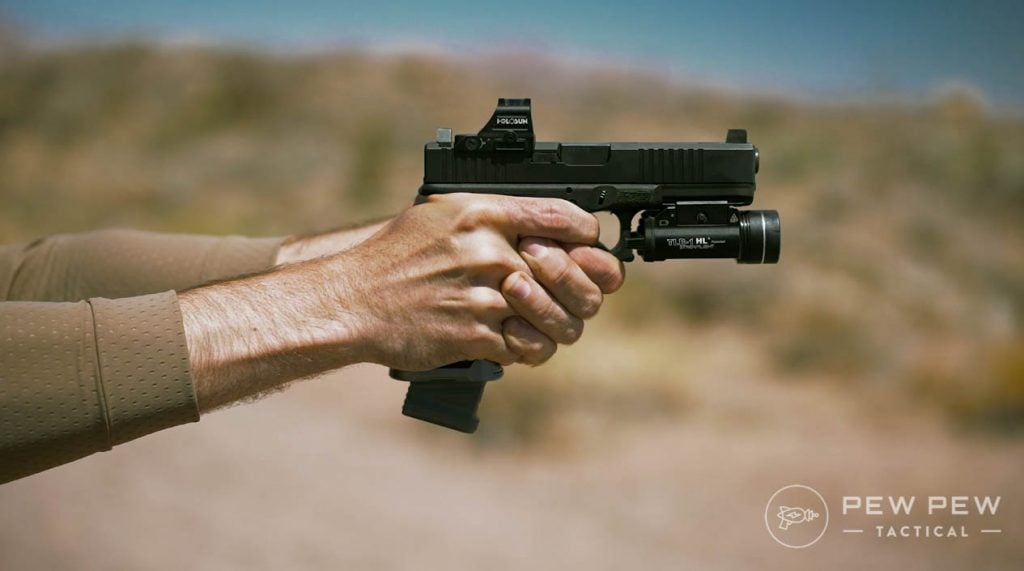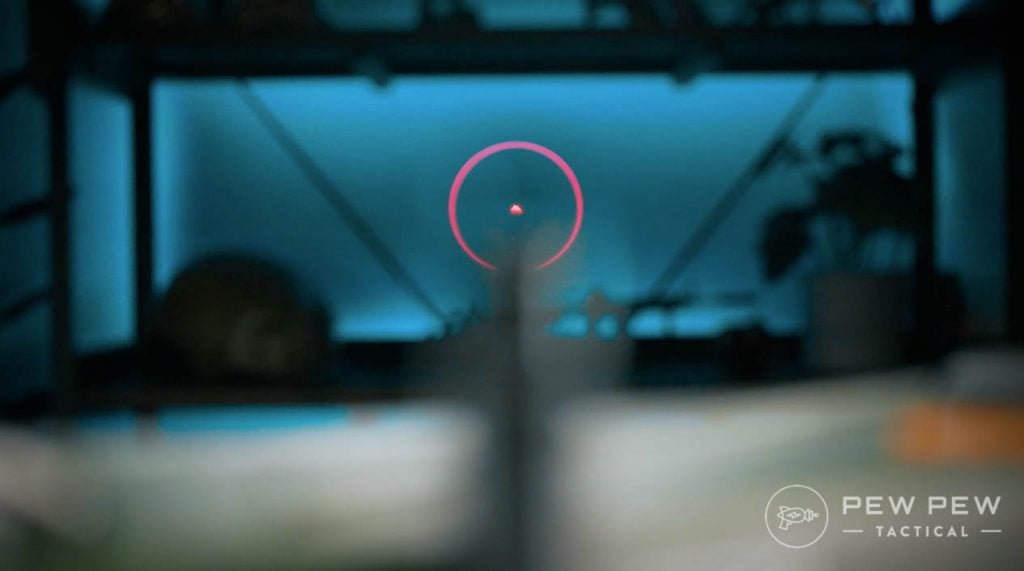 See our full review of the Holosun 507C X2 with Vulcan ACSS.
See all of the Primary Arms deals!
Brownells
Brownells has some great coupons for those items you've been looking at!
Some of our favorites include the LAW Tactical Gen 3 Folding AR Stock Adapter for $229.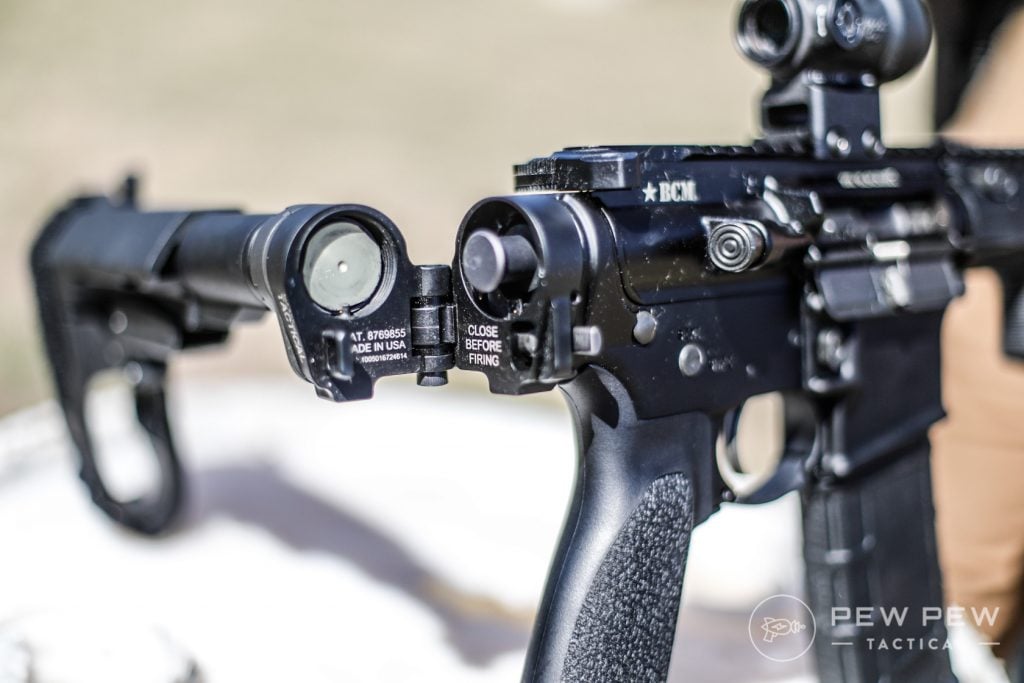 See it in action:
Rise Armament RA-140 Rave Super Sporting Trigger for $99…great deal for a nice trigger.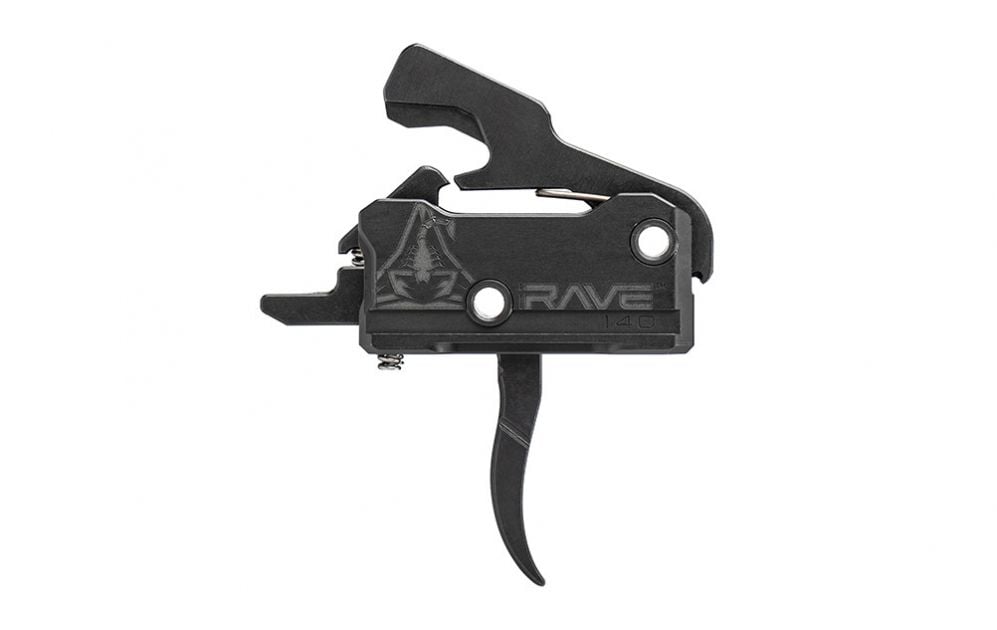 Polymer 80 PF940Cv1 80% kit for Glock 19/23/32 in stock for $149. Then check out our complete build guide.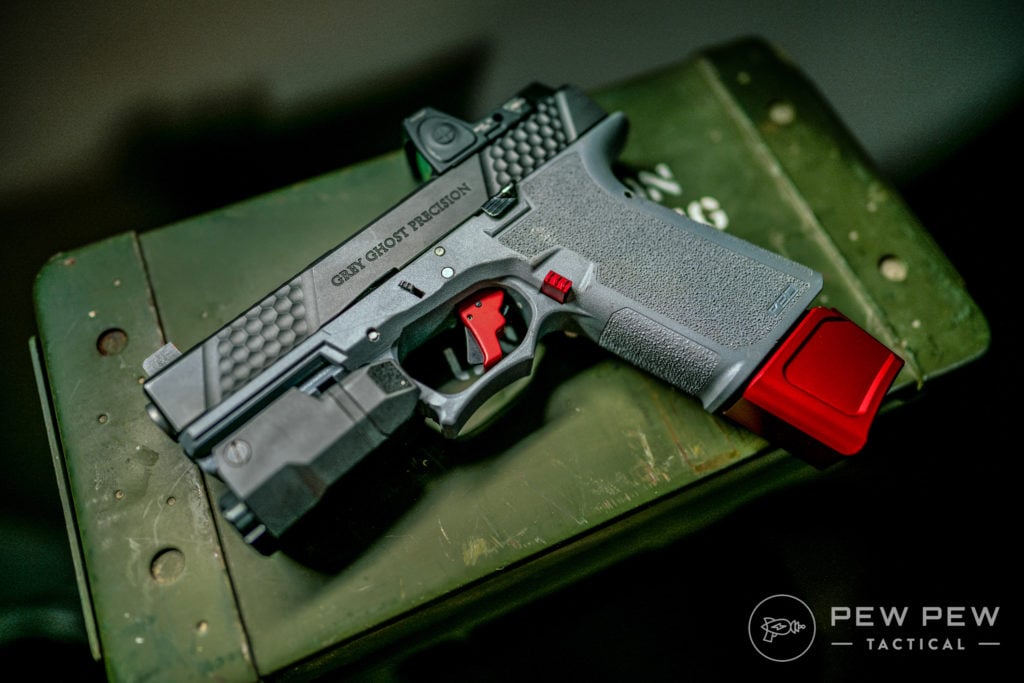 Kygunco
There's a lot of deals from Kygunco. But here's some of our favorites…
Mossberg 590 Shockwave for $405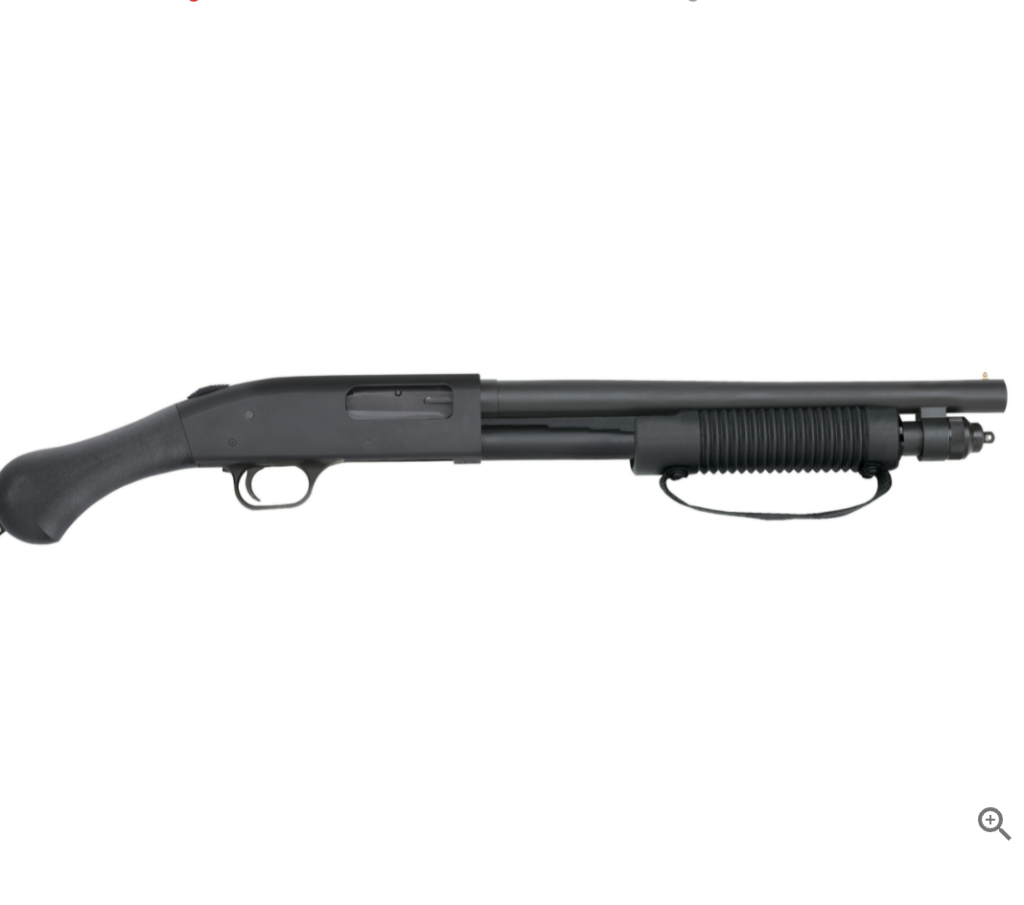 Scorpion EVO3 S1 9mm Carbine with TRS-26 for $999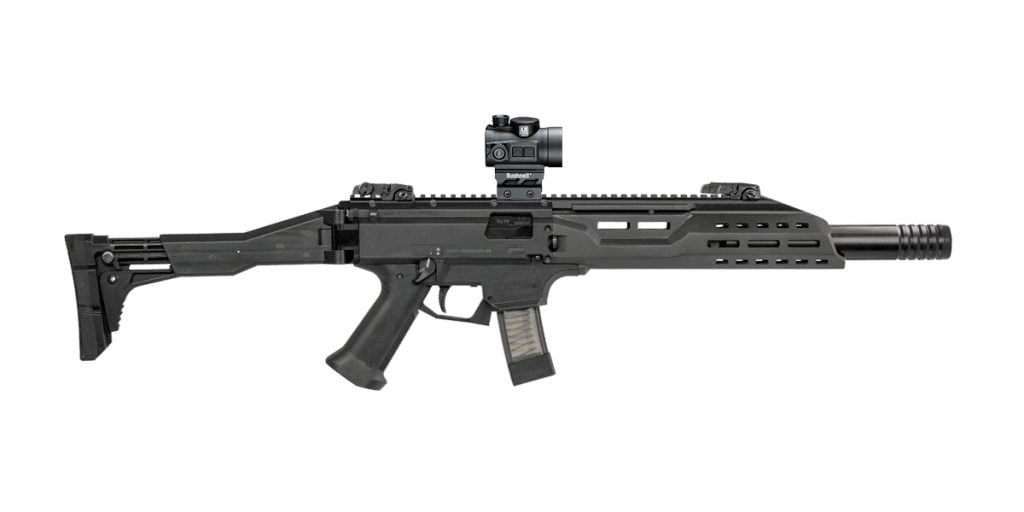 Tri Star Trading
We're partnered with Tri Star Trading to print and deliver our Pew Pew Tactical T-Shirts.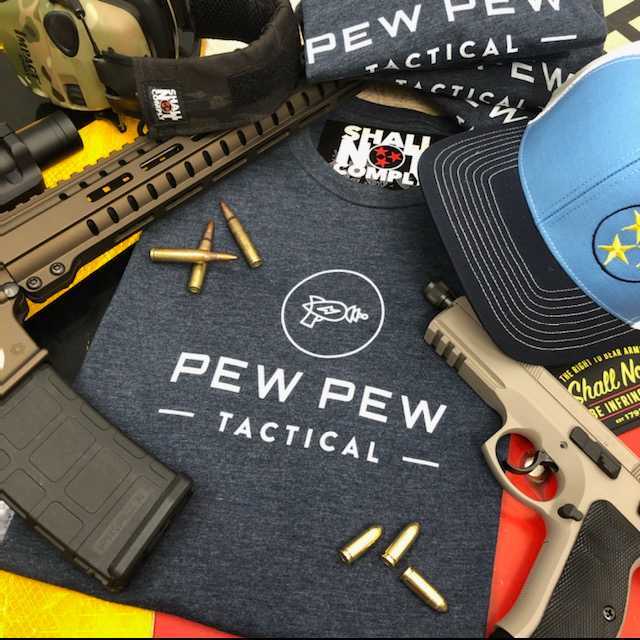 And all colors (including Black Multicam) are back for our Pew Pew Tactical Slings. Just the right amount of padding and an easy-to-use length tab.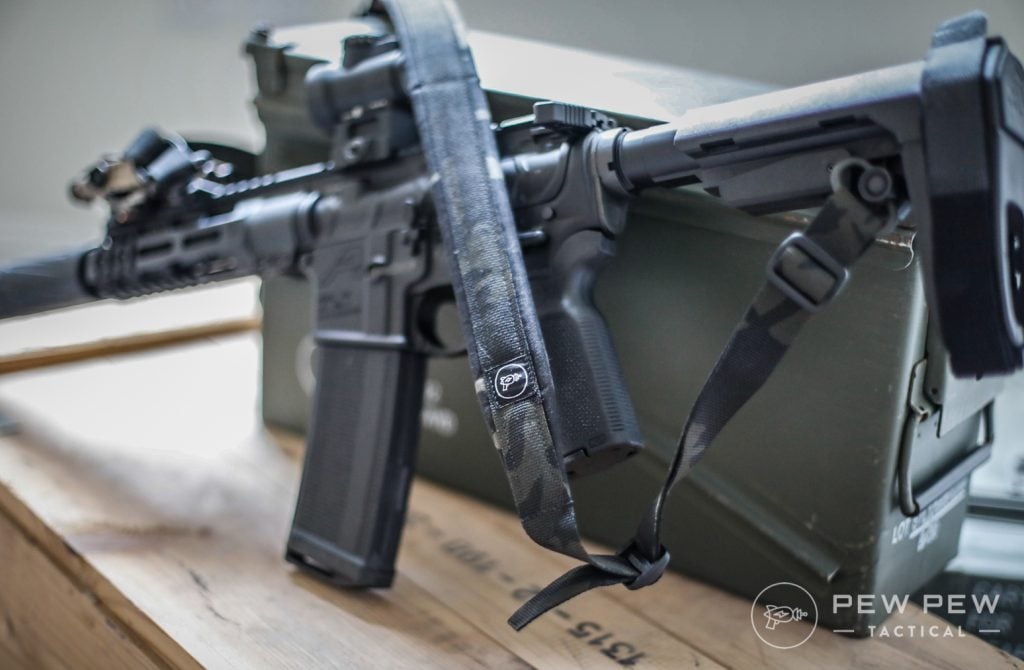 RTS Tactical
Looking for some body armor? RTS Tactical is running 15% off this weekend with code MD15.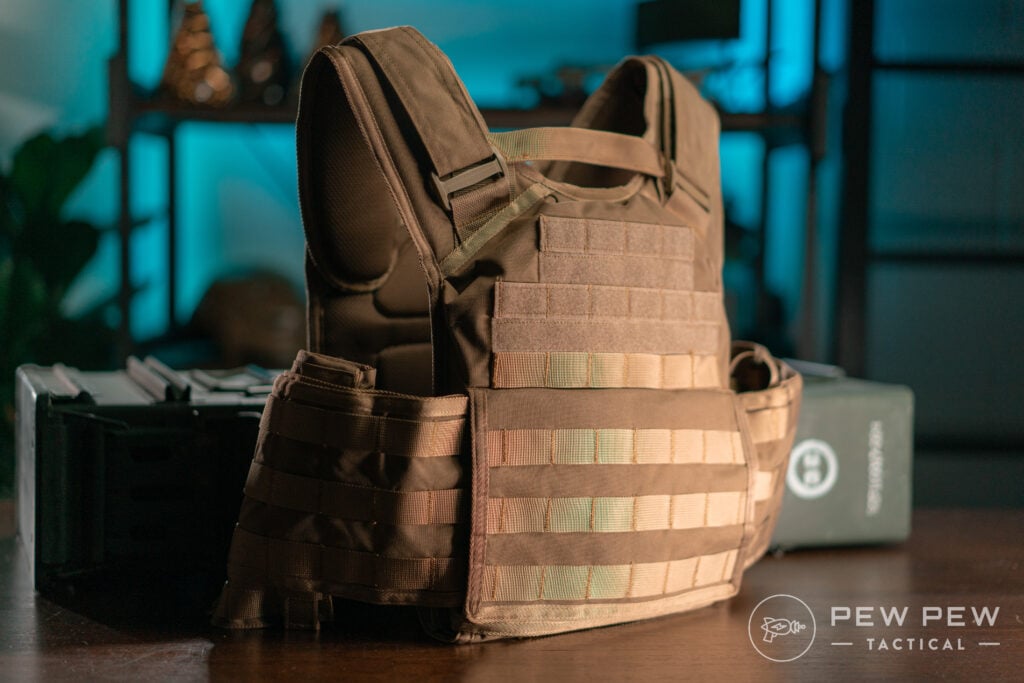 Tyrant CNC
Looking for some eye-catching (and functional) Glock or AR upgrades? Check out Tyrant CNC.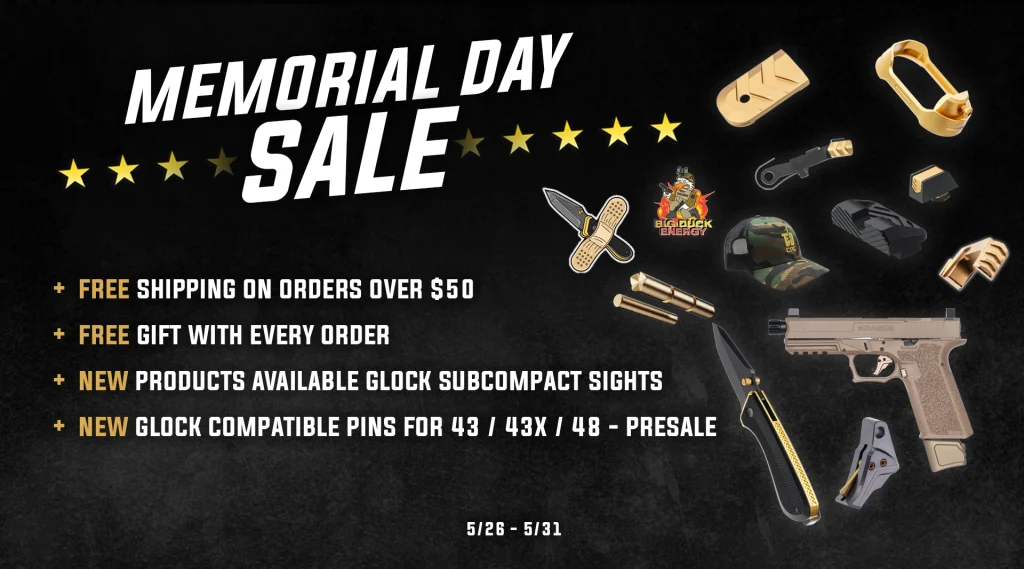 We've upgraded a few of our favorites with their kit.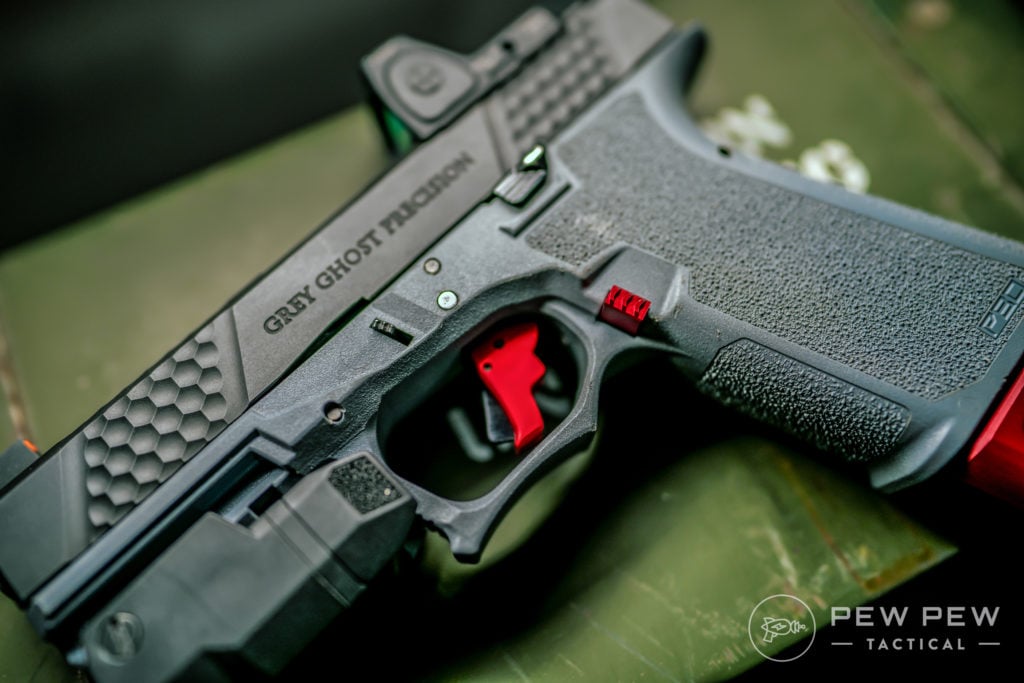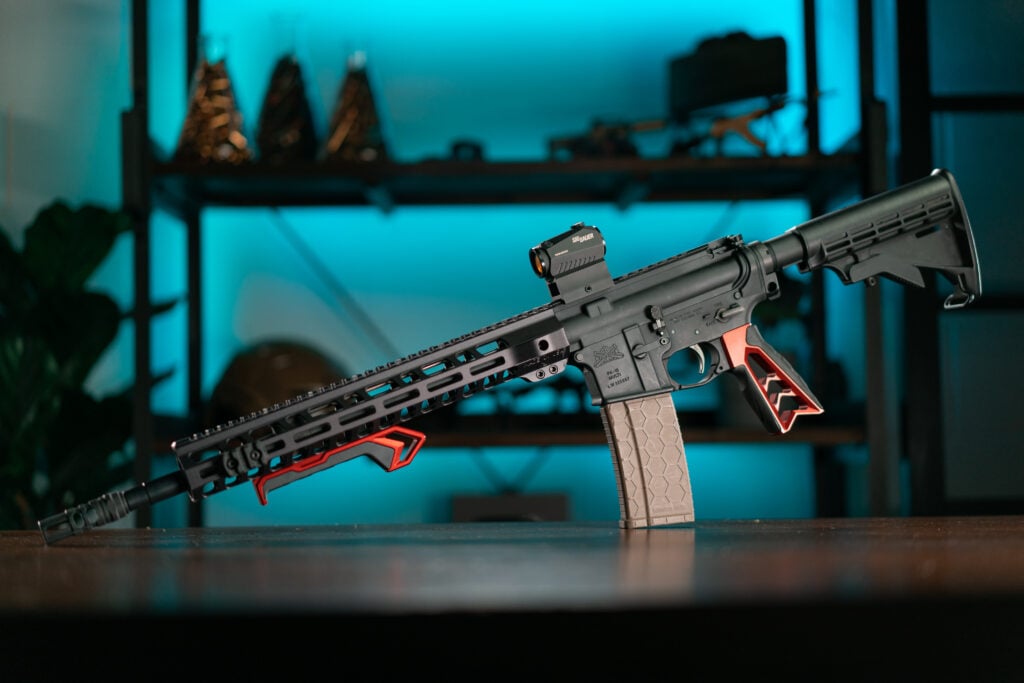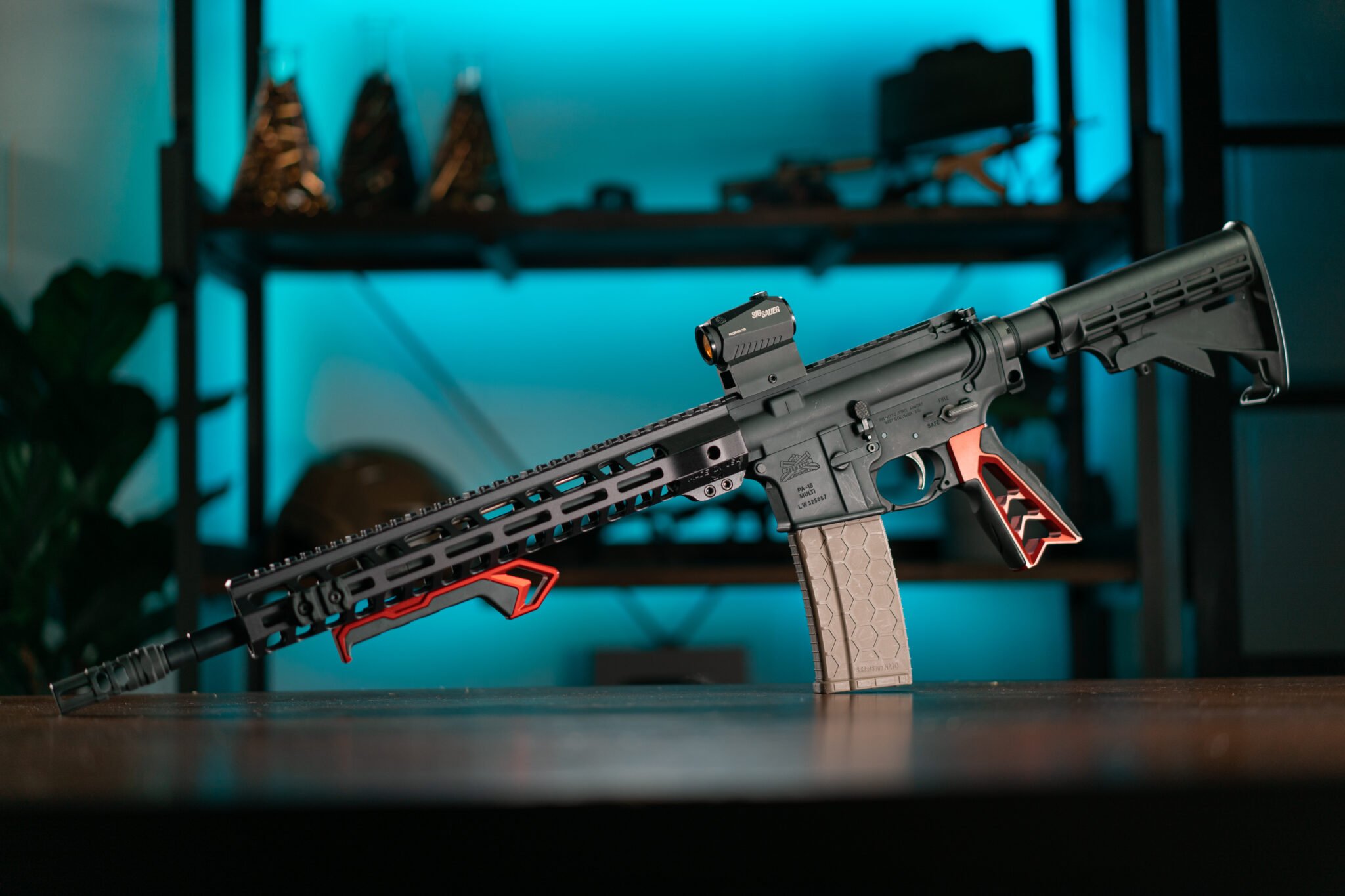 AXIL Ear Protection
Axil has quickly become our go-to ear pro for both muffs and in-ear solutions.
The electronic ear-muffs called TRACKRs are 2 for $99.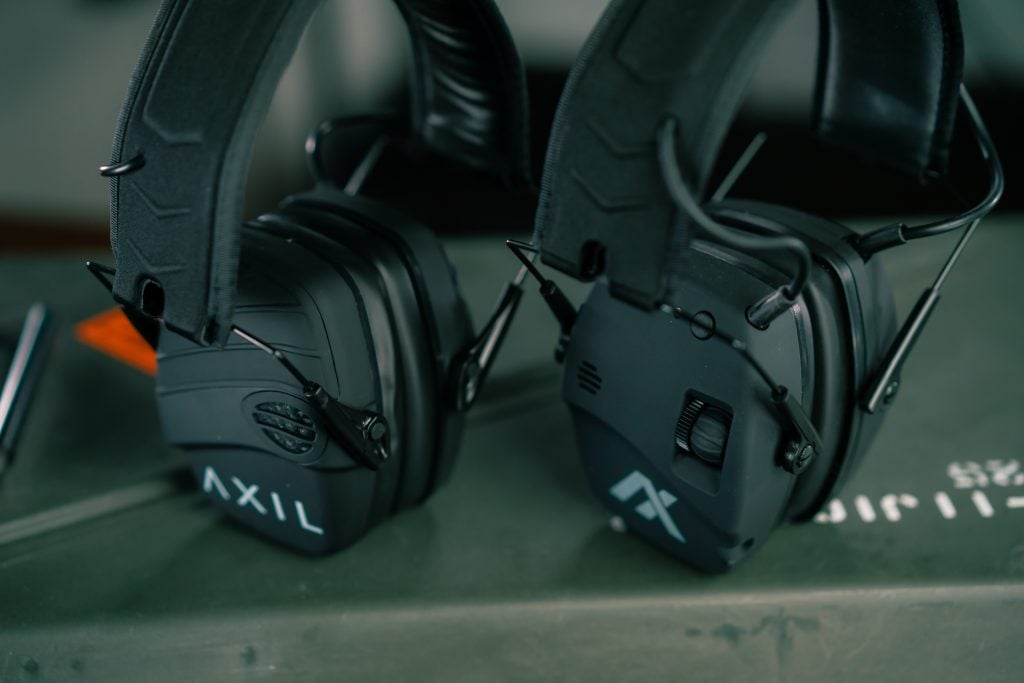 Check how they stack up vs others in our Best Shooting Ear Protection article.
We also love their in-ear option…the GS Extreme 2.0 which are 1 for $169 or 2 for $299.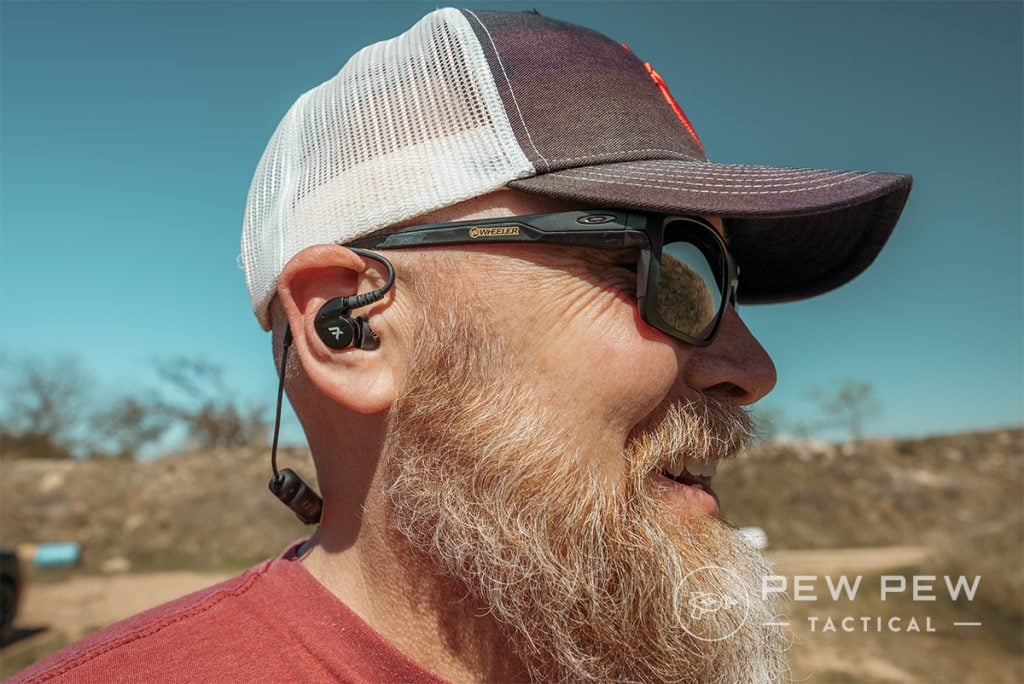 They do require more fitment which we go over in our in-depth review.
Ballistic Advantage
One of our favorite bang-for-the-buck barrel manufacturers, Ballistic Advantage has an awesome 20% off sale.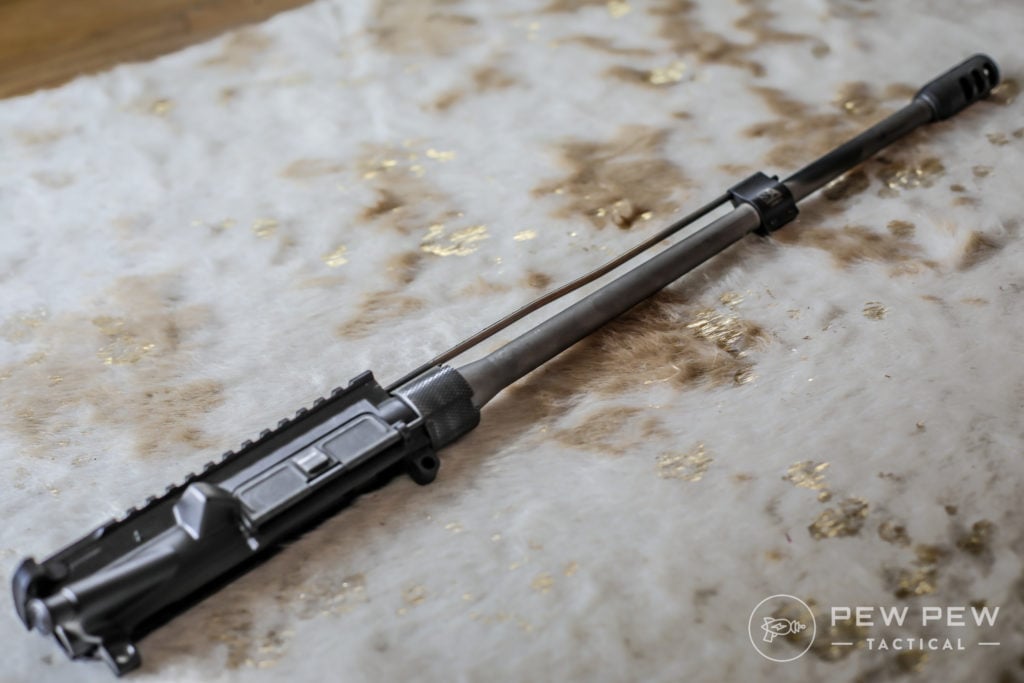 Their claim to fame is their shoulder-less Hanson barrel…check out our full review.
Tandemkross
Got a .22LR pistol or rifle you want to upgrade? Chances are TK has something and this weekend everything is 10% off.
We have a bunch of their upgrades on our Buck Mark.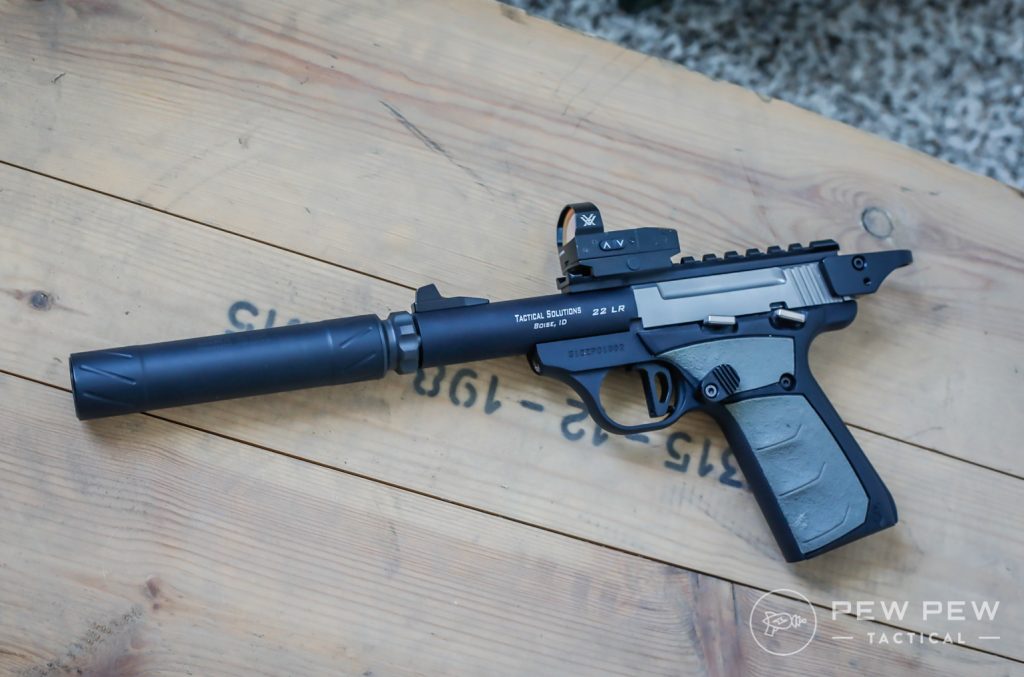 And also Ruger 10/22.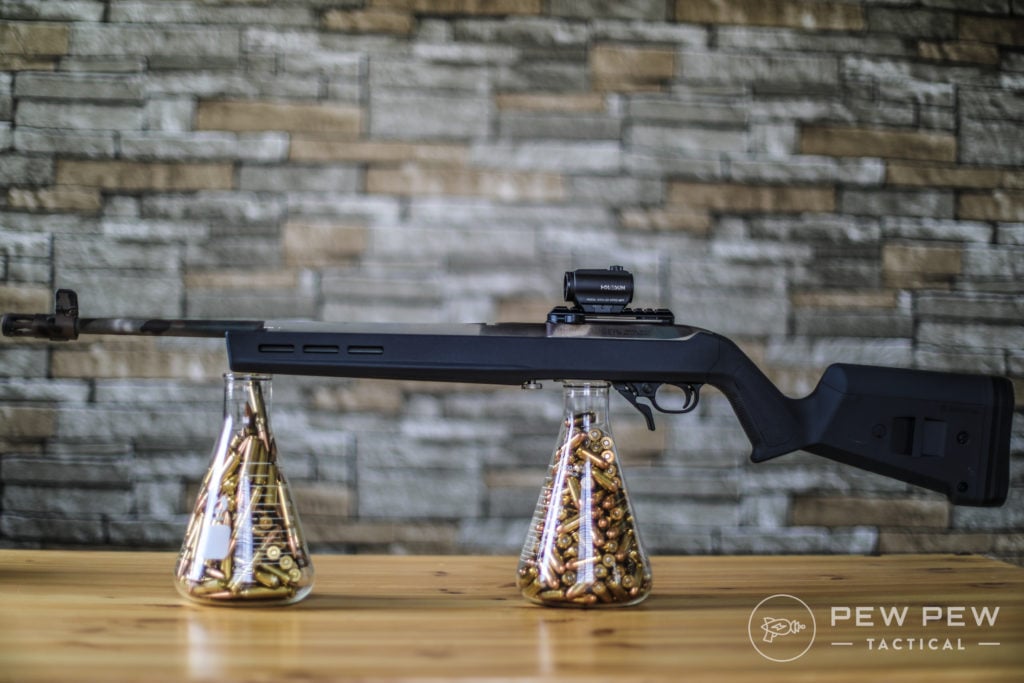 Check out more details in our Best 10/22 Upgrades.
Capitol Armory
One of the largest NFA suppressor dealers on the web…Capitol Armory has a sweet deal with 10% off two serialized items with code REMEMBER.
Need ideas of what to get? Check out our Best AR-15 Suppressors and Best 9mm Suppressors.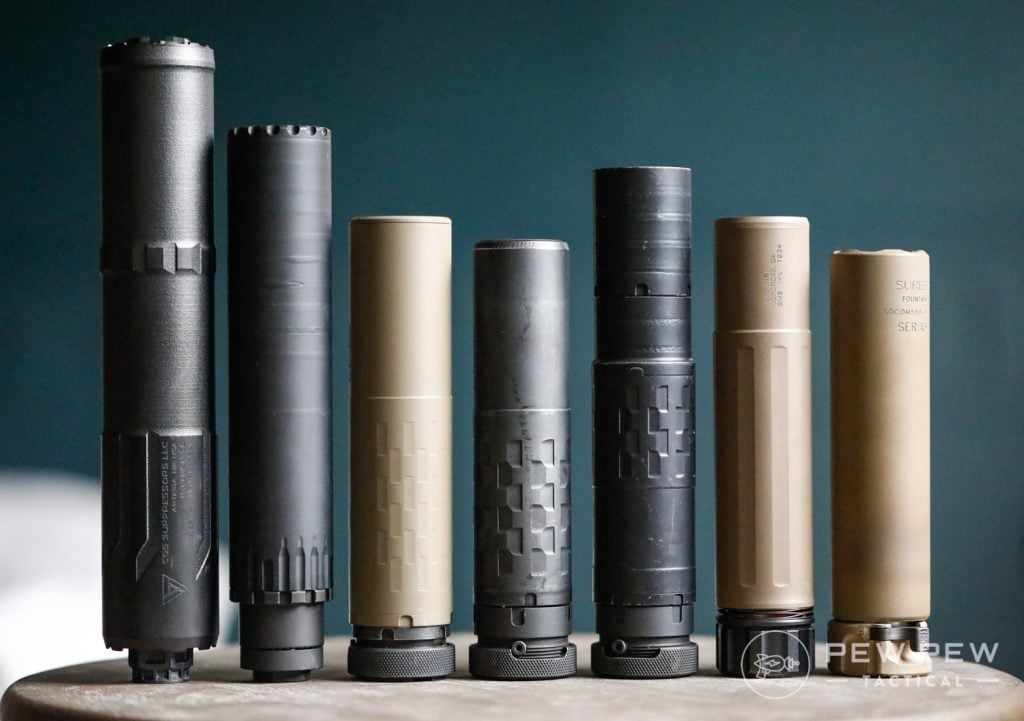 Optics Planet
Optics Planet has a nice and simple 10% off everything with code MEMDAY.
WOOOO, now this is a SALE!
Use code FTS20 for 20% and be entered to win their new Texas Star.
We love their Armadillo targets that are a cinch to set up and angle down splatter so you can shoot closer.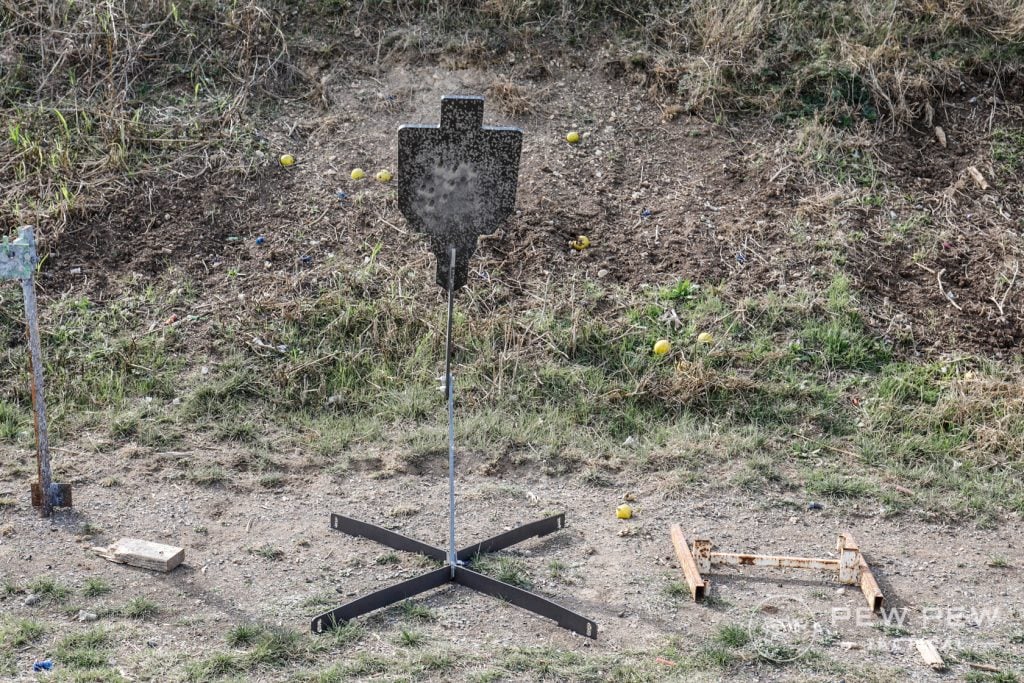 Sounds like it's time to get that speed rack you've always wanted!
One of our favorites (that you see in our new videos) is their standing IPSC target.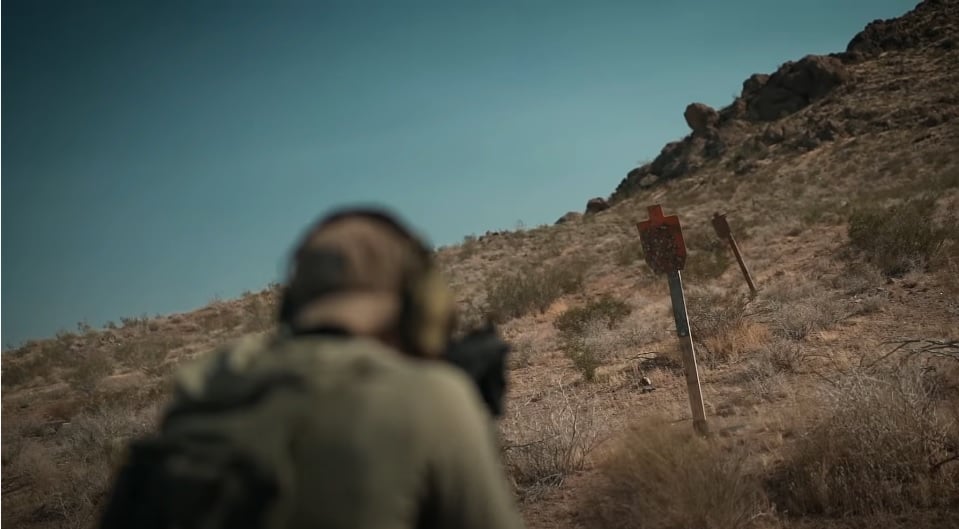 Looking for the comfiest holster? Our current favorite appendix carry holster is Hidden Hybrid Holsters.
Use code REMEMBER for 15% off.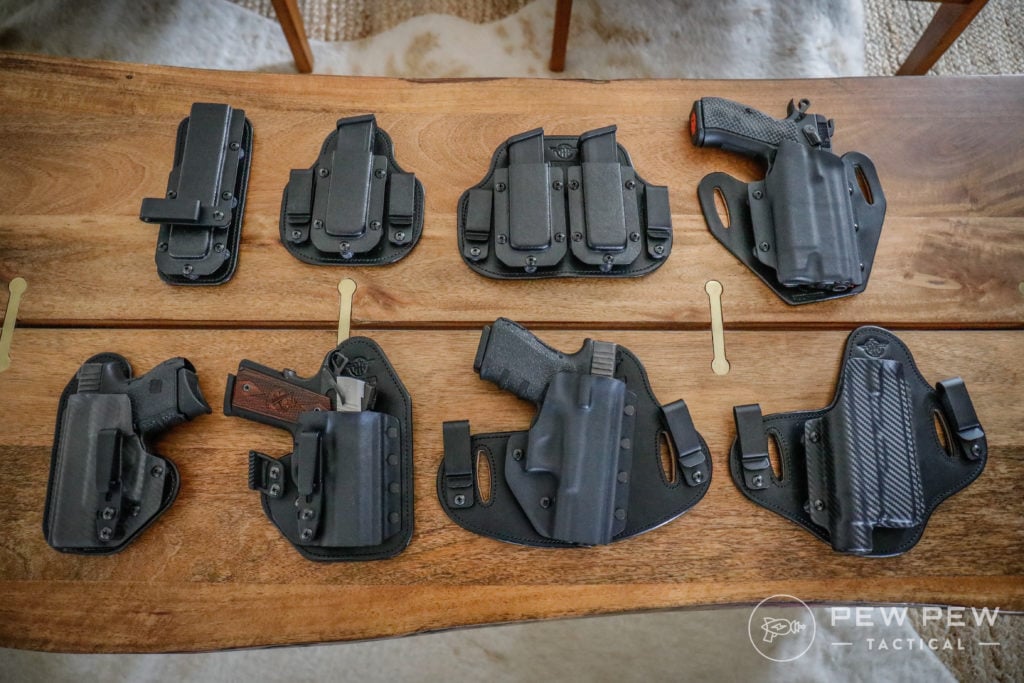 Check our out full review of HHH.
SecureIt Gun Storage
We love SecureIt, and for Memorial Day Week, see savings up to $450!
Unlike other safes which are a hassle to install…the Agile 52 comes flat-packed (so you can get it into your room/upstairs) and all assembly is internal.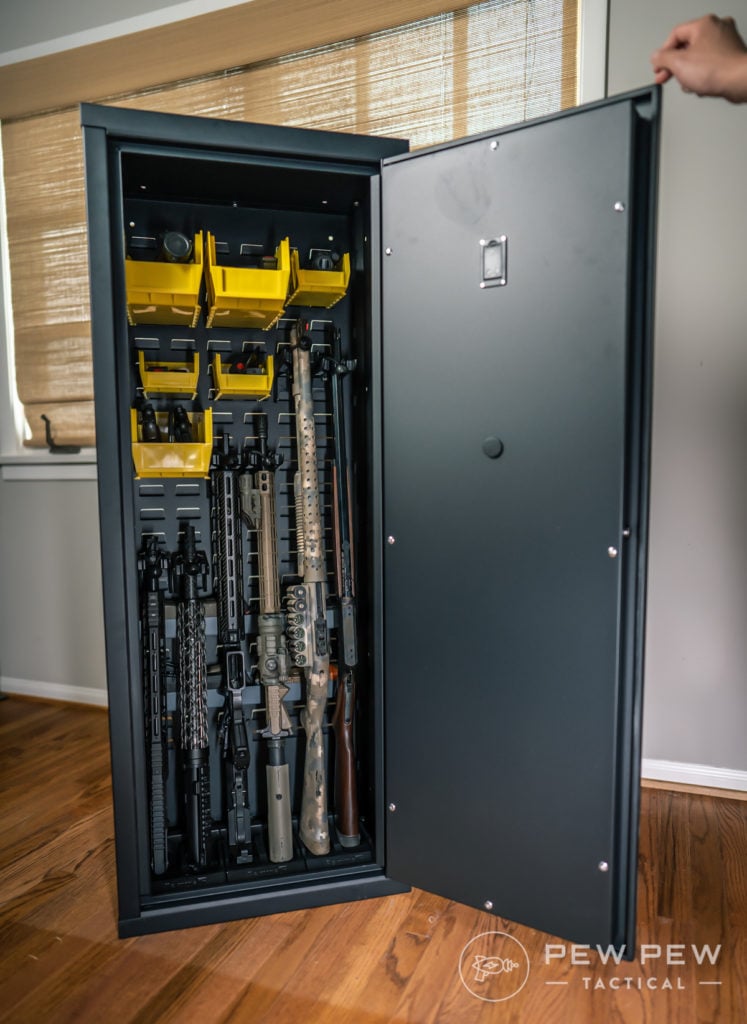 One of our favorites from our Best Gun Safes article…and we have a comprehensive review too.
Nothing yet but they had a great sale last year.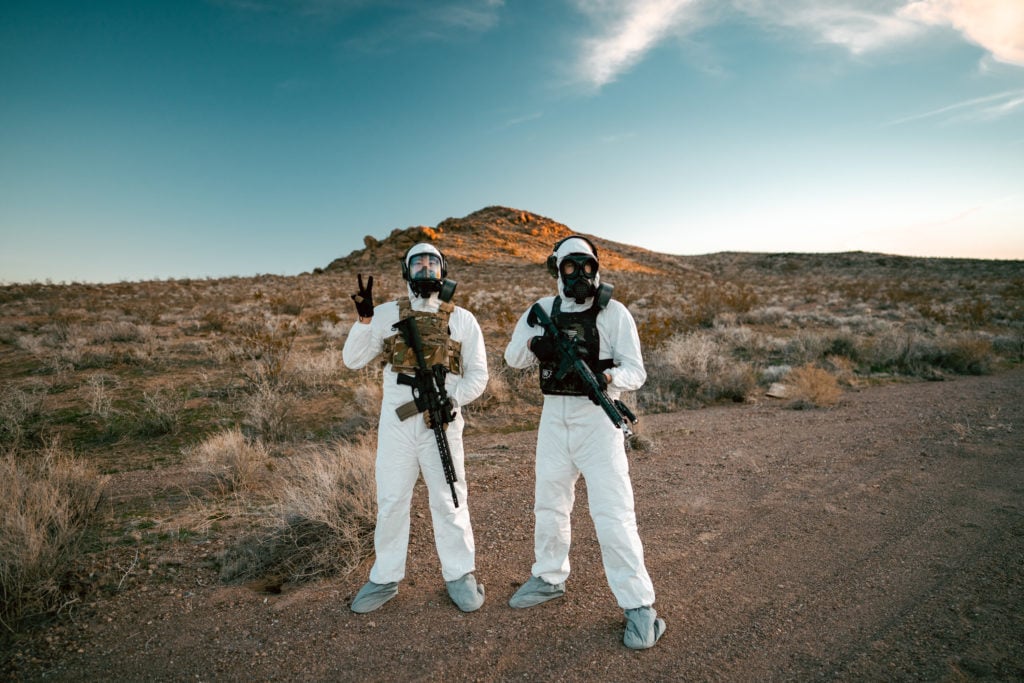 Check out our review of MIRA and other gas masks!
They also came up top in our latest Review of Ceramic & UHMWPE Armor…so snag that Level IV armor you've been eyeing too!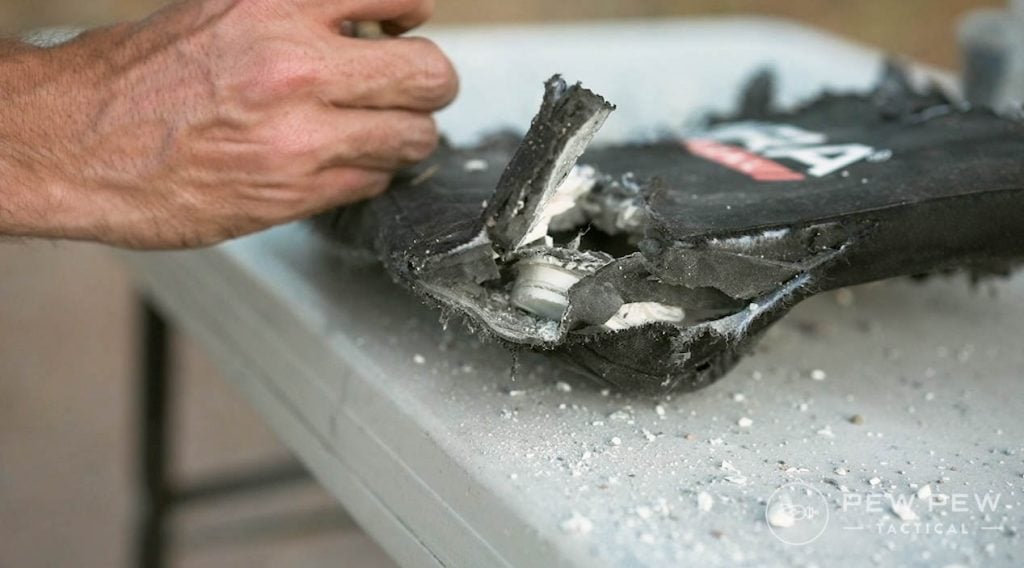 Get 15% off with code "PEWPEW15" at Savior Equipment…our current favorite manufacturer for everything gun bag related.
Our fav is their Urban Warfare bag series which is semi-discrete and looks great without a bunch of dump pouches.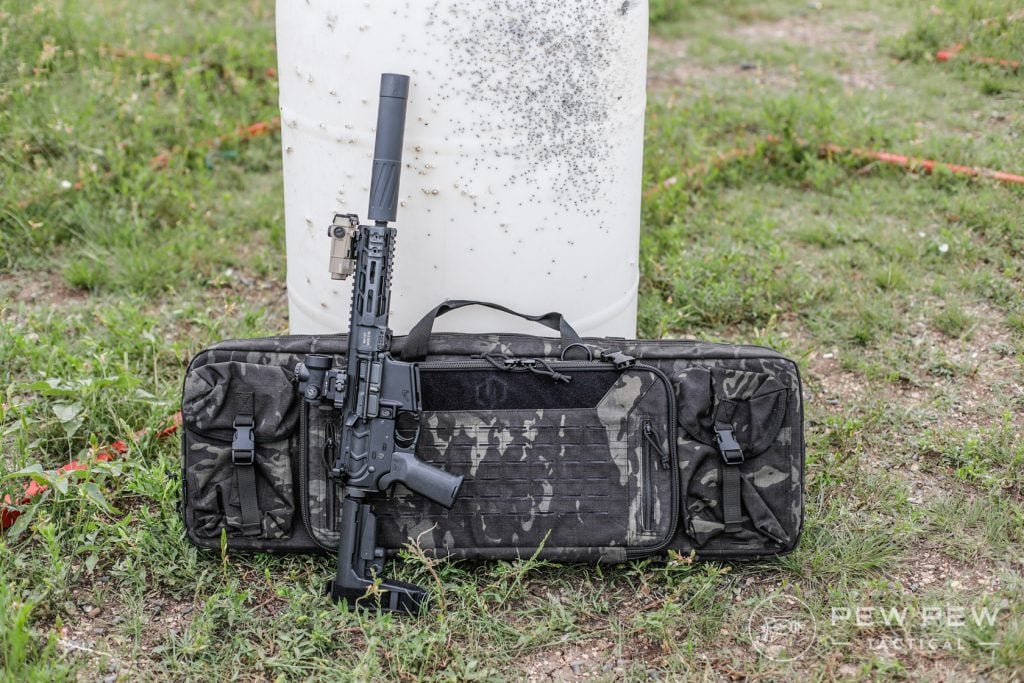 We're also digging their collapsible rifle stand (in both regular and shorty boi) models for when you're going to a competition or range that doesn't have tables.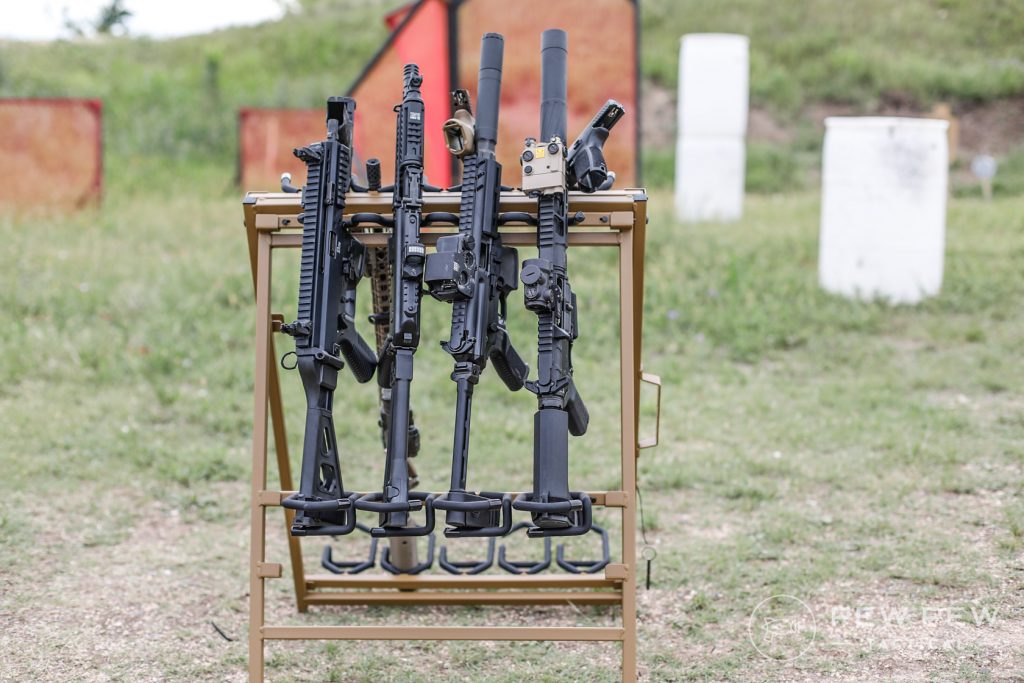 See more in our 17 Best Gun Cases article.
Grey Man Gear
Looking for an ingenious way to have gear in your car? Grey Man Gear has 20% off with code REMEMBER.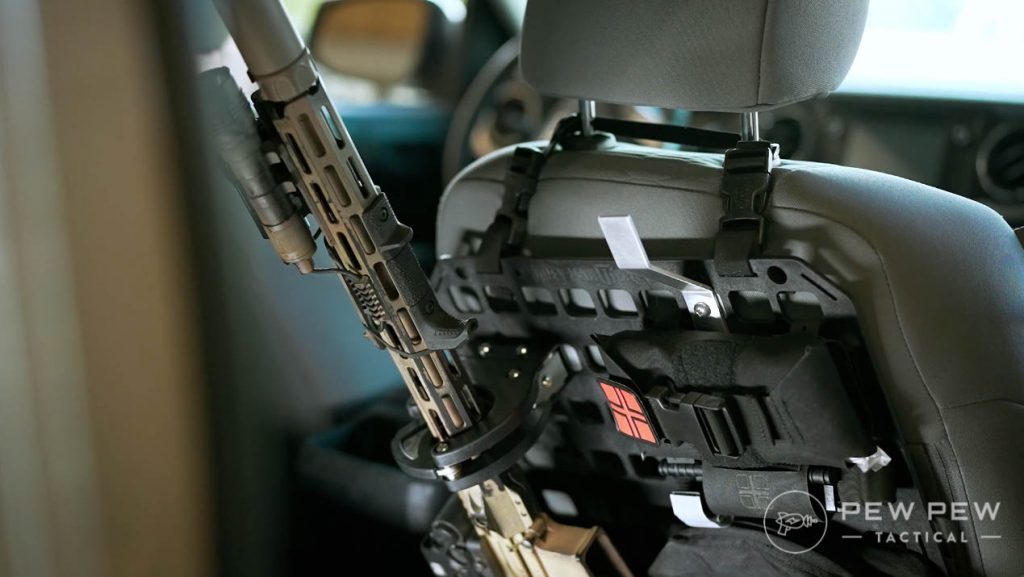 Check out our full review.