So you know your friend, family member, or significant other likes guns.
But that's about it…
Don't worry!
We'll help you choose the perfect gift for them…and at whatever budget you want to spend.
We'll focus on general gifts that any gun lover would want…not something that's very subject to personal taste or type of gun.
But if you have an idea of what guns/gear they already have…check out our Editor's Picks for specific recommendations.
Summary of Our Top Picks
Table of Contents
Loading…
$25 and Under
Shooting Targets
If there's one thing a gun lover can always use more of its ammo and shooting targets.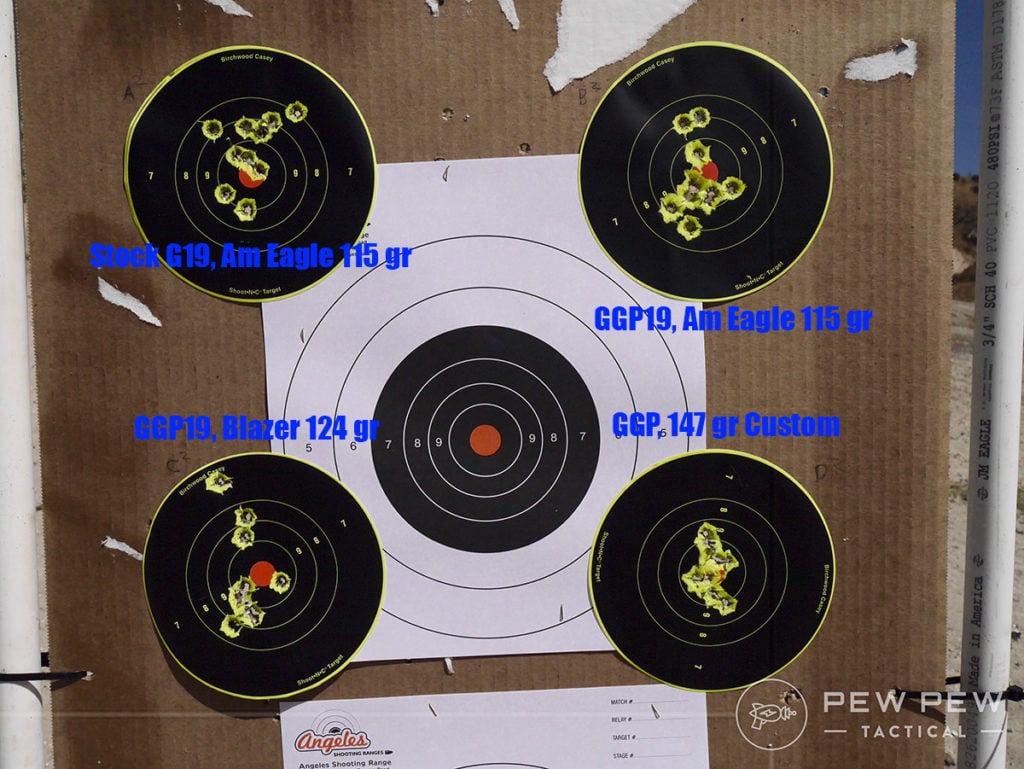 Since you might not know what caliber they are shooting (or if you do click here for ammo suggestions), you can't go wrong with targets that easily show where you've shot them.
Ammo Cans
Everyone can use more ammo cans to hold small accessories and…ammo.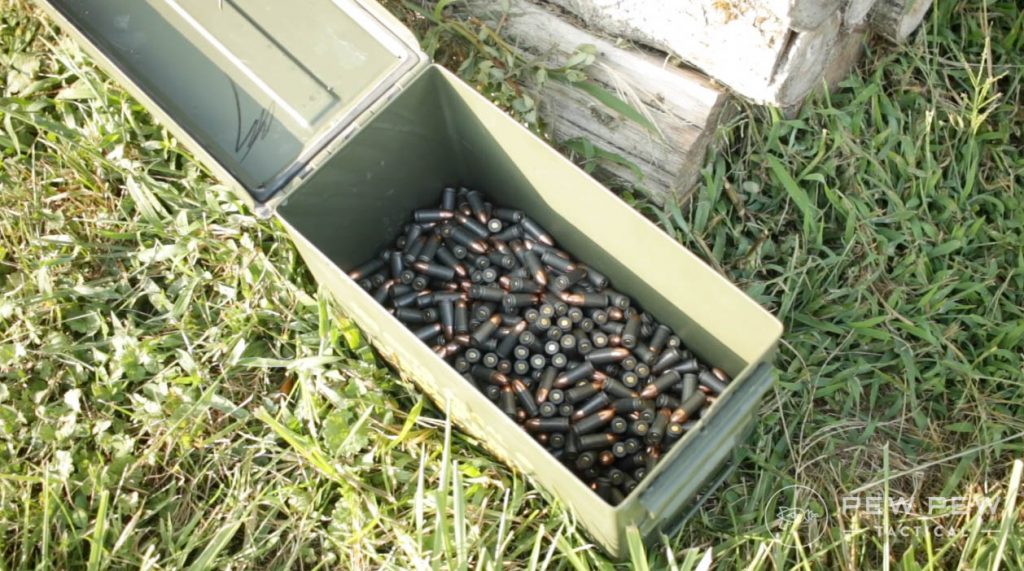 I like the size of the .50 Caliber ammo can but you can also opt for the smaller .30 Caliber cans too.
There are some genuine used ones out there but I've found those are a crapshoot…you might end up with a smelly rusty one.
Tactical Stocking
A little lols for the holiday…although I do *hat-tip* the person who first thought of tactical stockings.  Multicam all the way for me.
Real Bullet Cufflinks
I gave bullet cufflinks to my groomsmen as part of their gift box.  Guaranteed to get lots of remarks at the next social event.
There's a couple variation but unless your gun lover has really large wrists, I would stay away from shotgun shell (12 gauge) cufflinks.
Pew Pew Tactical Shirt
We gotta give ourselves a little shoutout…check out our logo tees right here.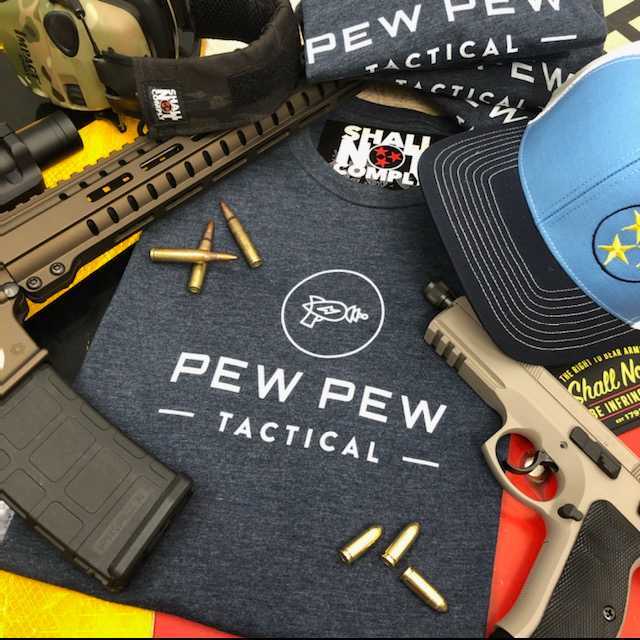 Cleaning Mat
Does your special someone like to clean their guns?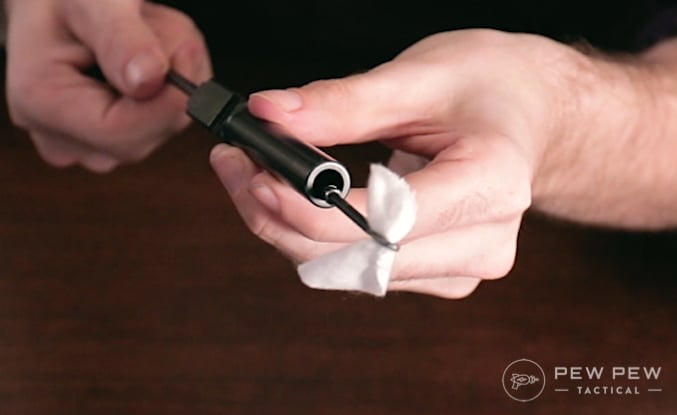 TekMats lets them do it in style and protects surfaces from cleaning solutions and powder gunk.
There's different diagrams for specific guns so they get disassembly correct…or more generic ones if you don't know what they are packin'.
MagLula Magazine Loader
Ok…it doesn't look like much…but the MagLula is one of the most precious things you can have in your range bag.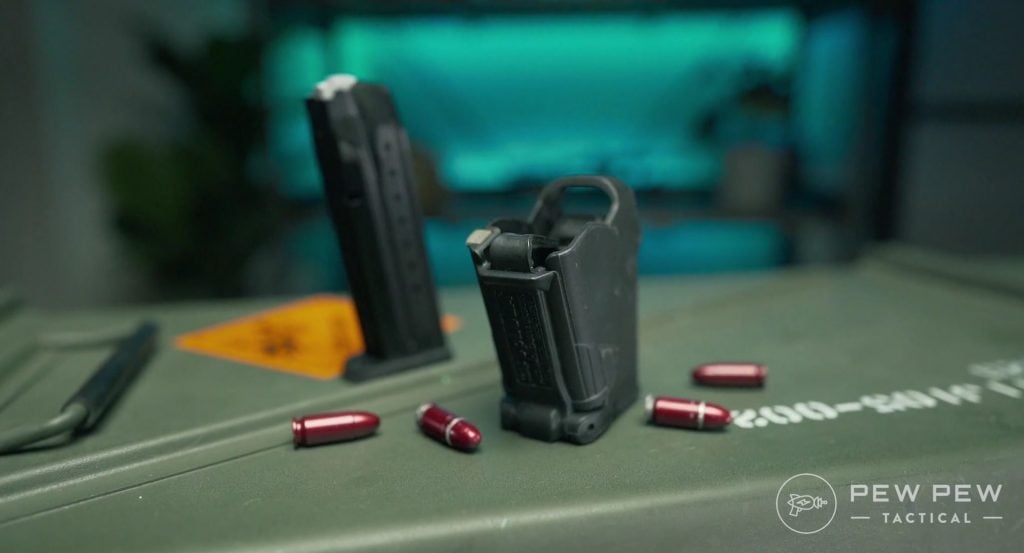 Loading pistol mags by hands suck.
This makes it so much faster and less painful.
Fisher Space Pens
Oh man…I loved these when I was a kid. The claim to fame? You can write upside down with their nitrogen pressured ink reservoir which made it ideal to write in space, upside down, or even in water.
And they are back with some nice gun-centric ones like the .338 Lapua that we had engraved with Pew Pew Tactical.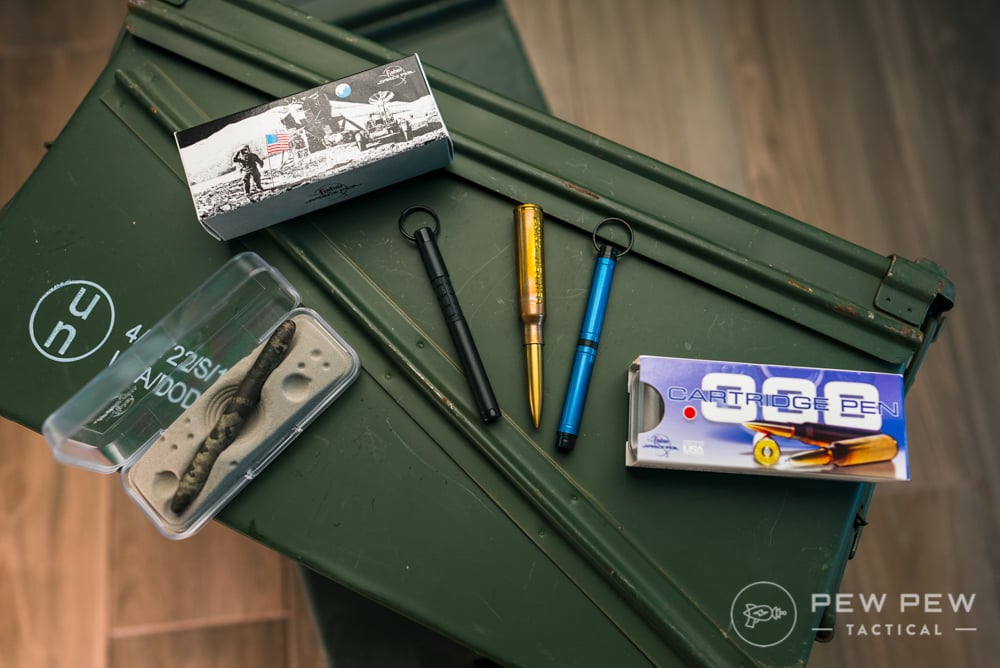 And of course more standard varieties…all around $25.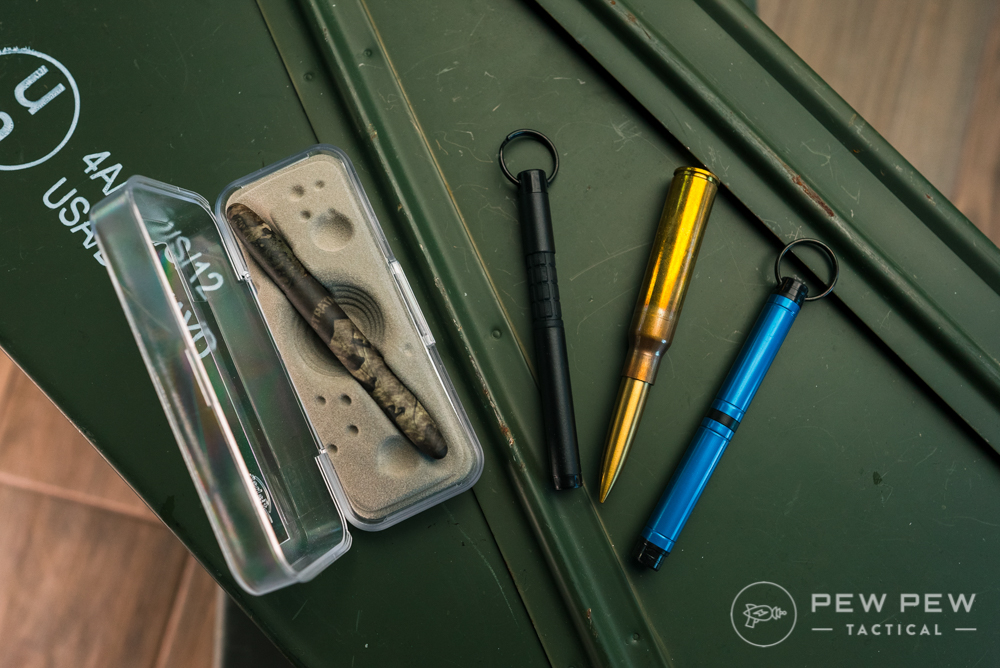 Magpul DAKA Pouches
Magpul is the go-to company for gun magazines and accessories…
But they also have an awesome line of pouches called DAKA.
I have a bunch of them ranging from smaller see-through ones I use for small pieces in my range bag…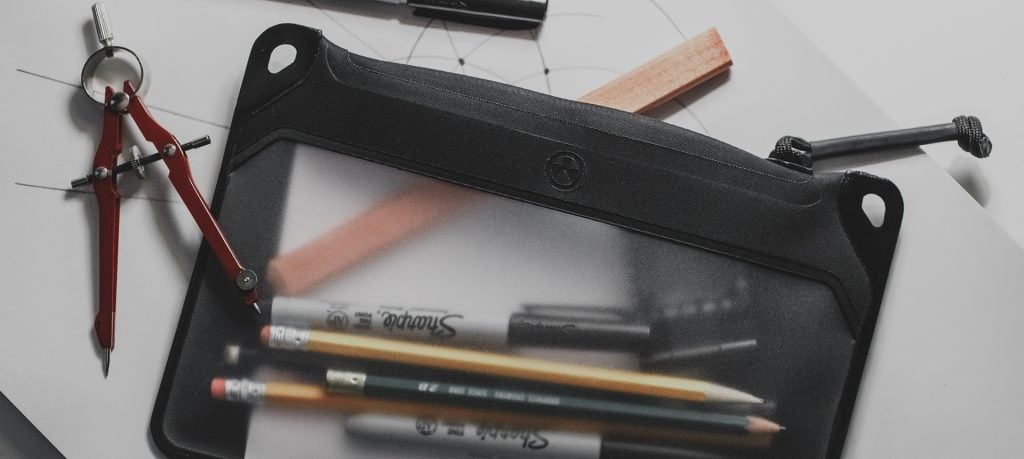 To larger ones I actually use to hold my Nintendo Switch.
And of course there's even larger ones for holding a bunch of mags or ammo.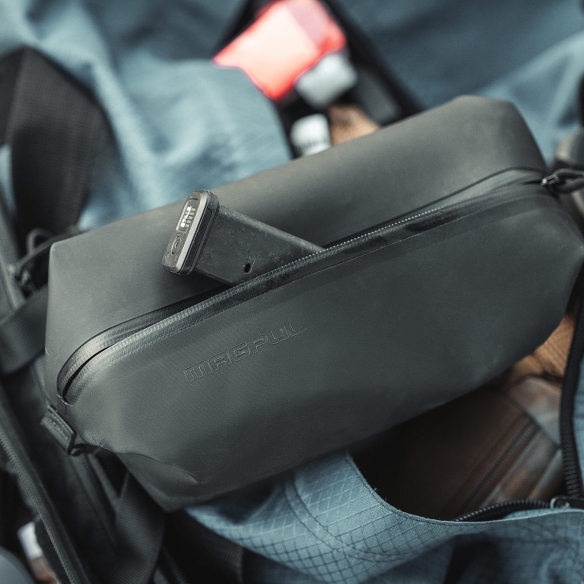 Whatever size you're looking for…there's likely a DAKA pouch that will meet your needs. They are sleek and made out of a rubbery material that's waterproof and water-repellant zippers.

$25 – $50 Gifts
Electronic Earmuffs
If you've ever been to the range with normal earmuffs or those pesky foam things…you know it's hard to hear other people talking.
"HUH?!?" you loudly scream?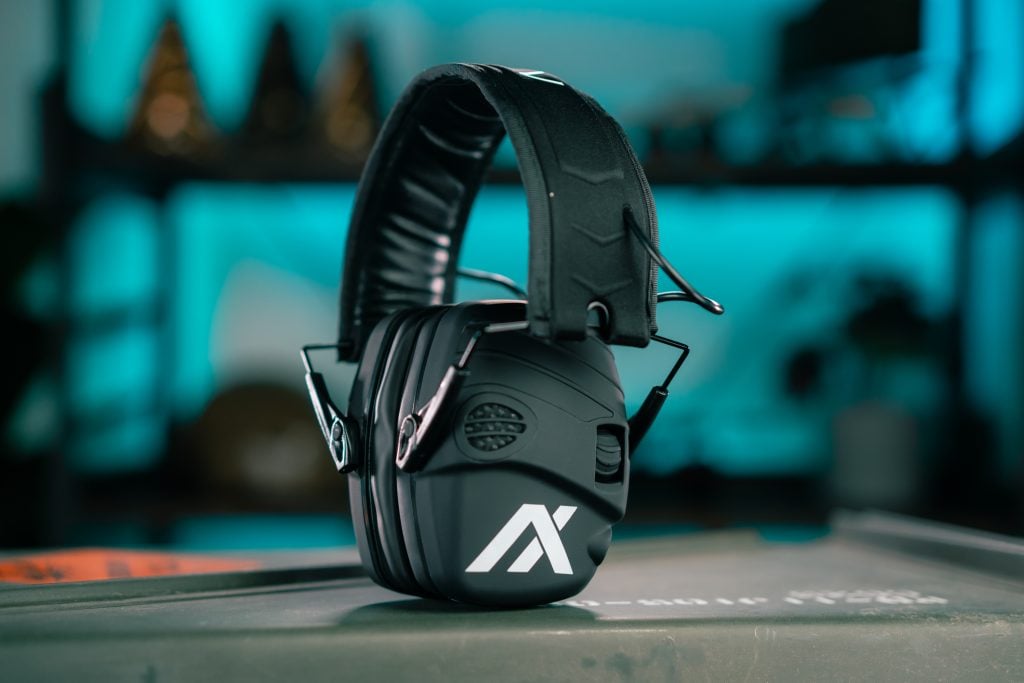 These Axil TRACKR electronic earmuffs amplify normal sounds while still cutting off gunshots.  Plus they are comfy and come in a nice 2 for $99 combo.
Favorite Electronic Earmuffs
64
at AXIL
Prices accurate at time of writing
Prices accurate at time of writing
See more in our Best Shooting Hearing Protection article.
Tactical & EDC (Every Day Carry) Flashlight
We bought the most popular flashlights and subjected them to torture tests and daily use.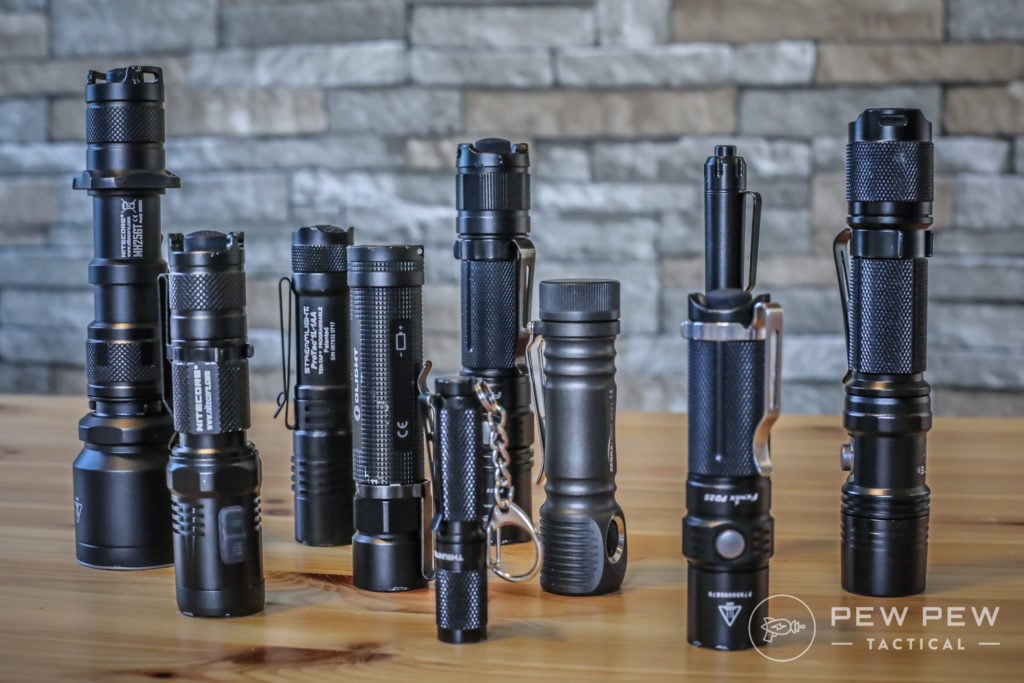 Our favorite pick for an everyday carry (EDC) is the Fenix PD25 for its compact size and multiple modes.  Check out the other EDC Flashlights.
Rifle Sling
If your buddy has a rifle…go with what we use…a Pew Pew Tactical Edition Flatline Fiber Sling that does everything we think is needed.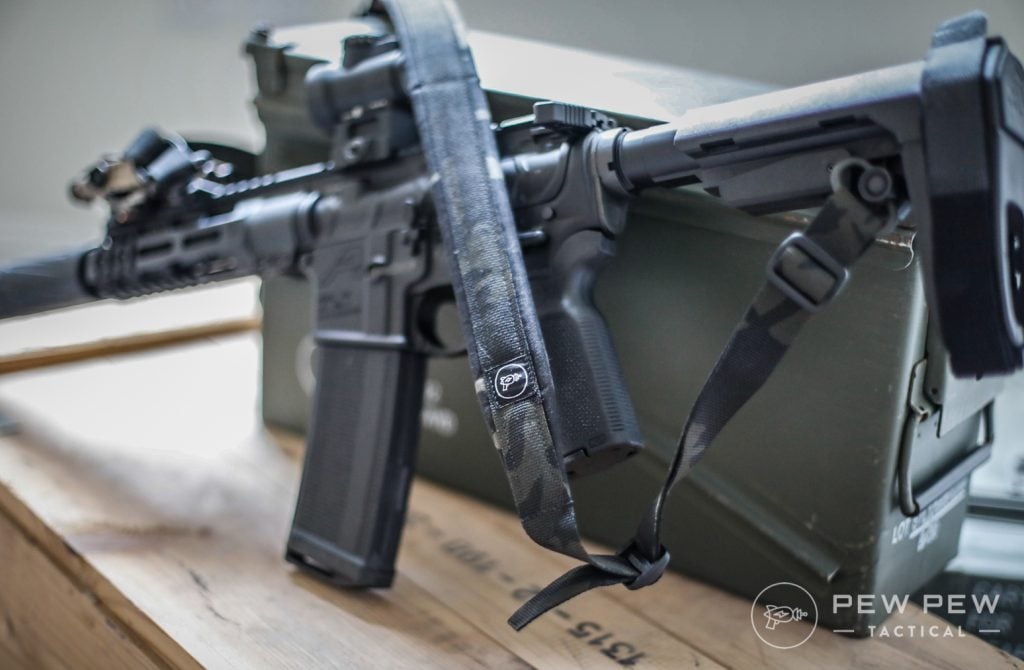 Just the right amount of padding so it's comfortable but not so thick it gets in the way. And a nice and slick length adjustment system.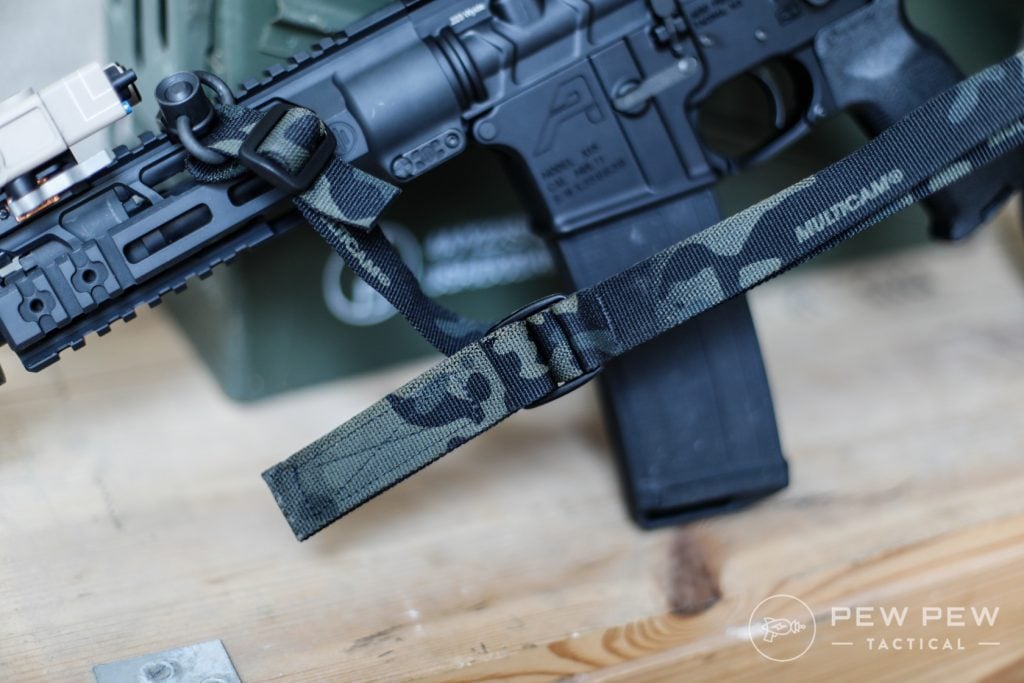 Available in Multicam and Black Multicam.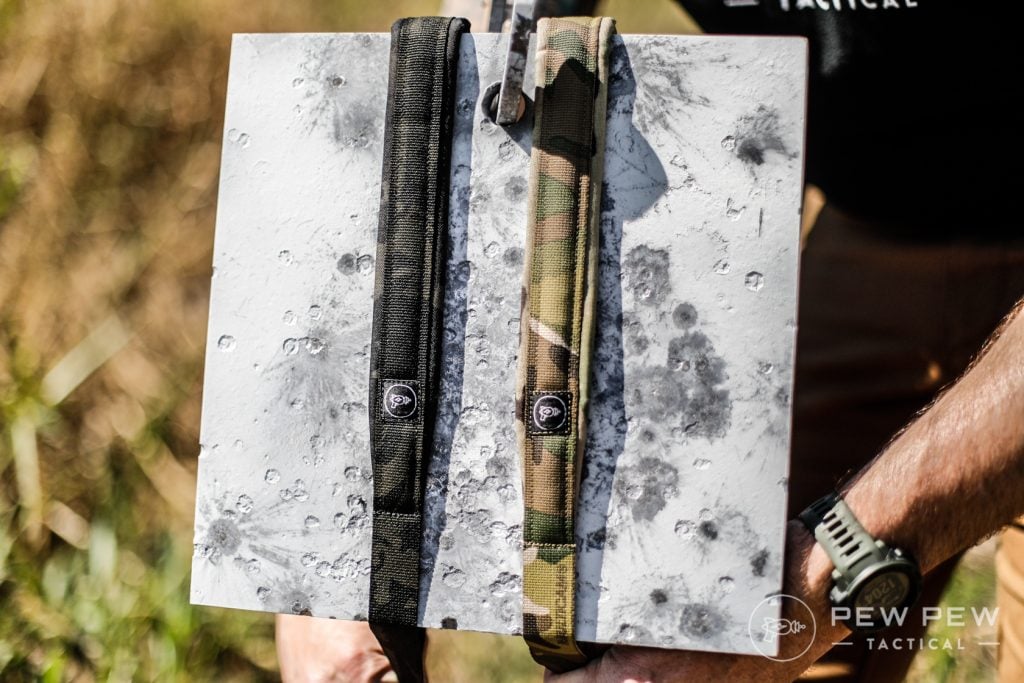 Cleaning Kit
My go-to cleaning kit with my favorite cleaner and oil combination.  Suitable for a wide range of guns.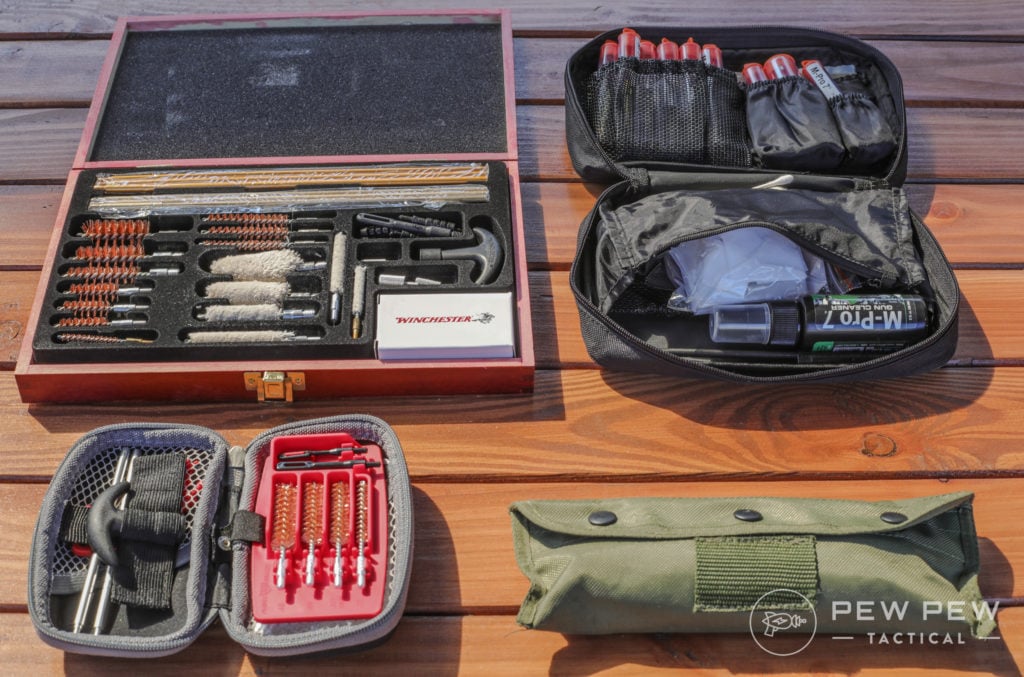 Even more choices in our Best Gun Cleaning Kits such as the bottom left side handgun cleaning kit.
Accurizing Torque Wrench
If you know your buddy is more hands-on with his guns, this Wheeler torque wrench will enable them to mount scopes and other accessories at the correct poundage to maximize accuracy.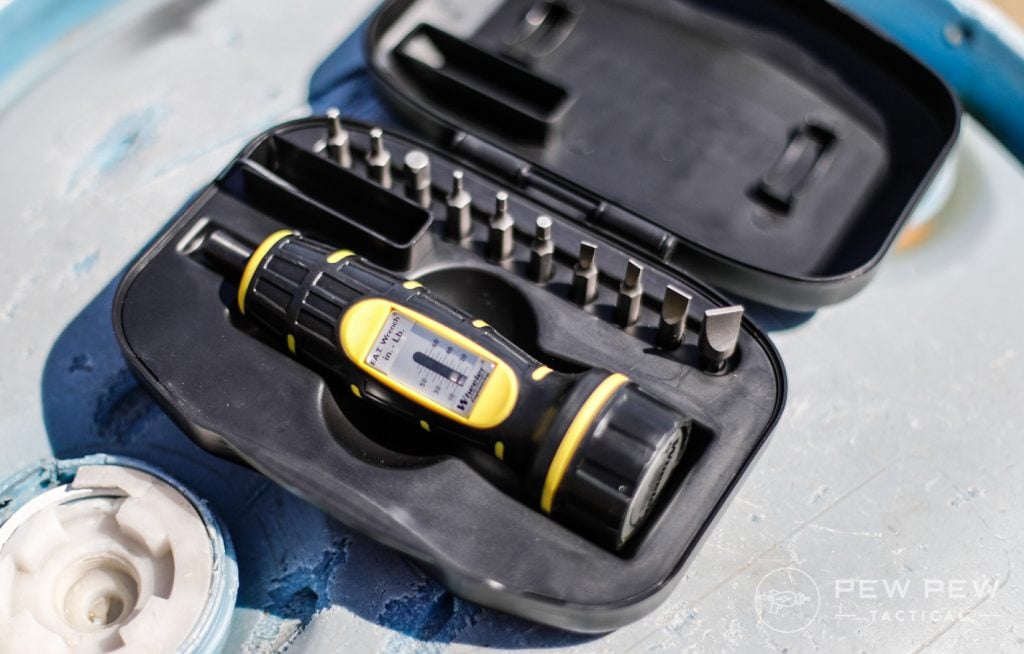 A must-have for any serious precision shooter or builder.
Shooting Gloves
It's like giving cashmere-lined leather gloves for the holidays…except not.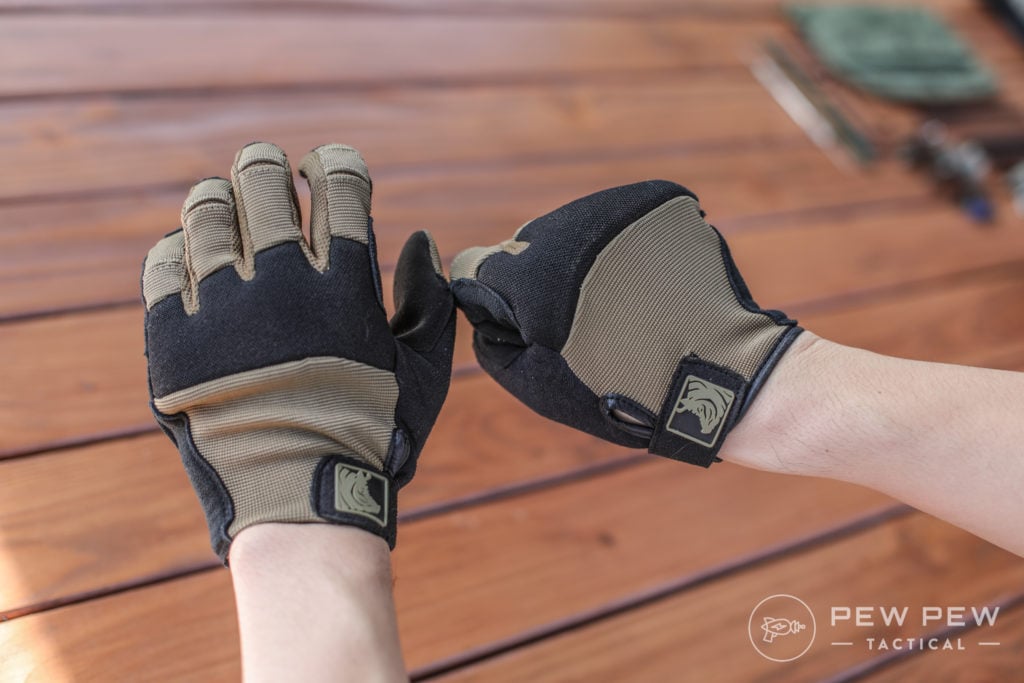 My favorite pair is the SKD Alpha since it is catered towards the trigger finger with different material and a dual joint.  Oh…and it's touch-screen enabled.
Check out more options in Best Shooting Gloves.
TRS-25 Red Dot
If your gun enthusiast has a rifle…but no electronic sight on top…
The TRS-25 is the go-to entry level one I recommend that can hold up to lots of rounds downrange.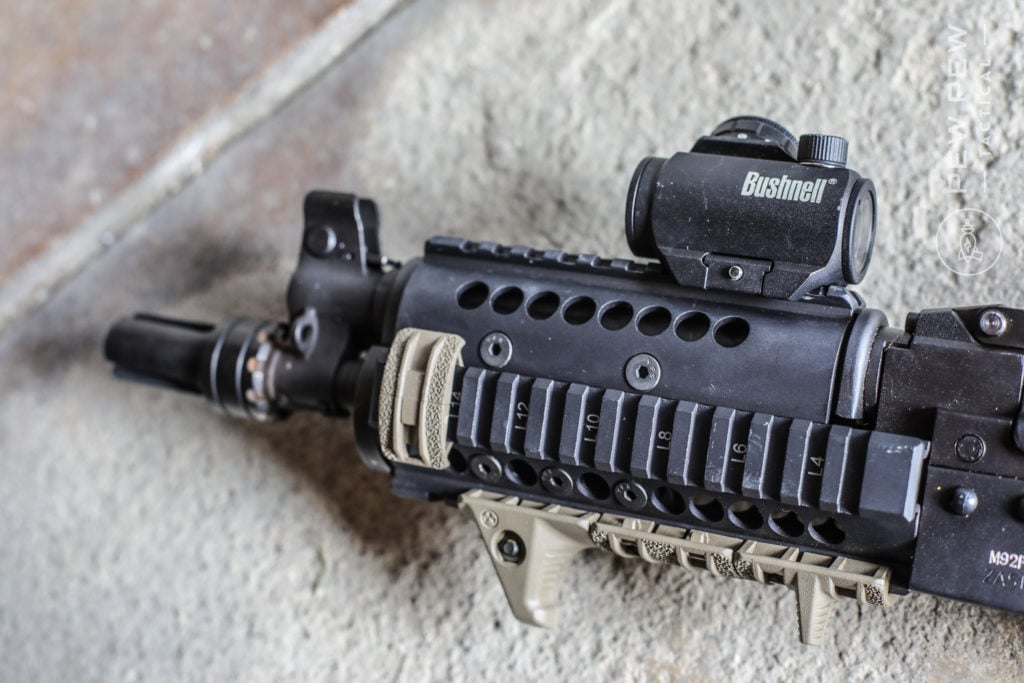 Check it out in action:
Everyday Carry Knife
Everybody can use a handy knife…even if it's to just slay some Amazon boxes.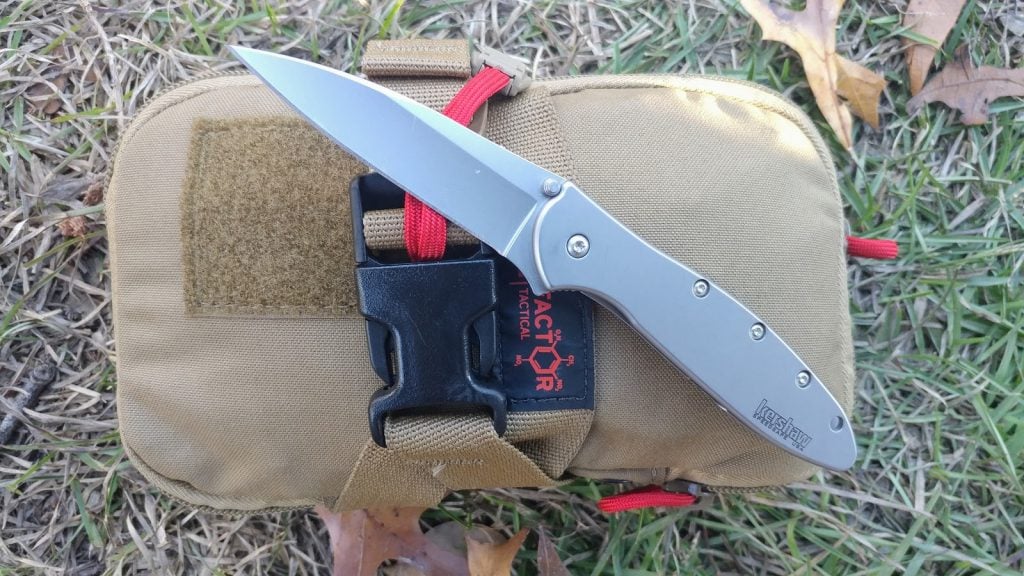 And my go-to affordable option is the Kershaw Leek.
Super sharp, enough heft to feel quality, fast flip-out, and not the worst feeling in the world if you misplace it.
GOAT Guns Miniature Replicas
GOAT Guns might be the easiest way to get a .50 Cal sniper rifle!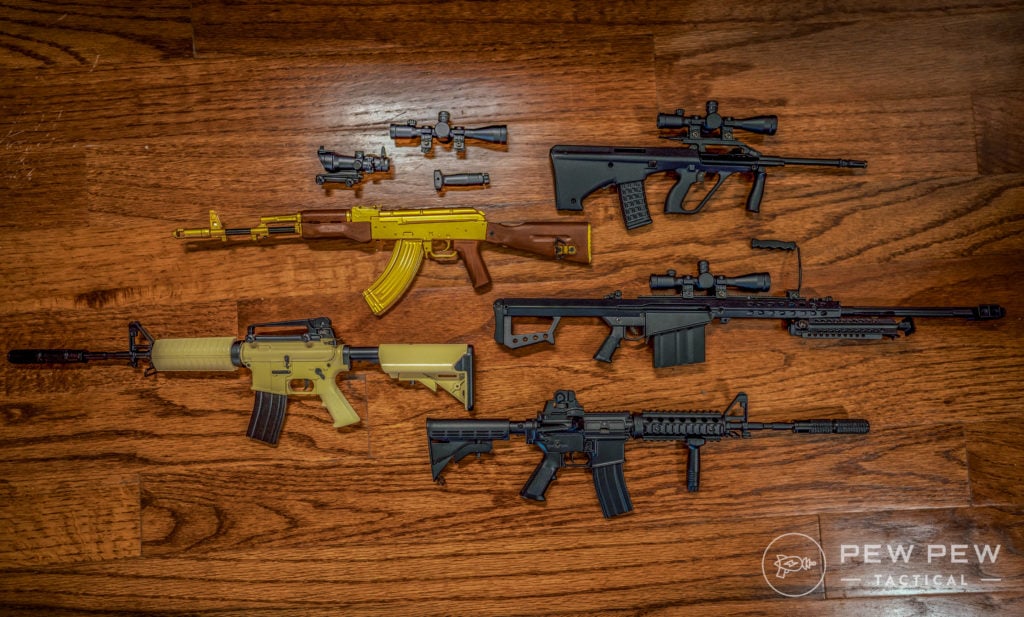 Most of them are full metal and work pretty close to real steel versions.  Check out our full review of their other models.
$50 – $100 Gifts
Everyday Carry Knife
Another knife!
Even if your buddy isn't into the EDC scene…he'll love this Delica 4 knife.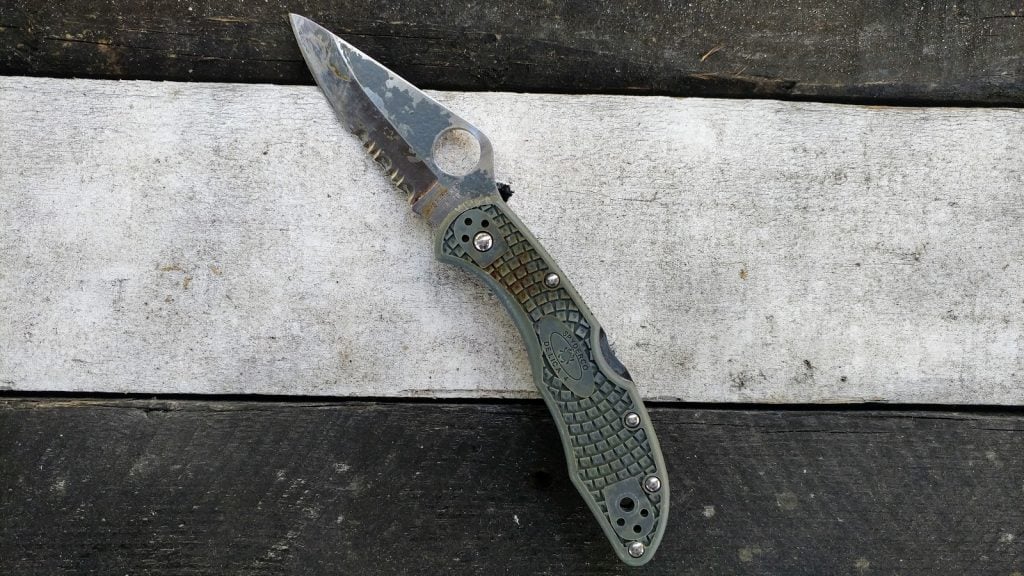 Great blade and super easy to open with a flick of your fingers and wrist.
Take my word for it…5 years and still going strong.  More choices in our Best EDC Knives article.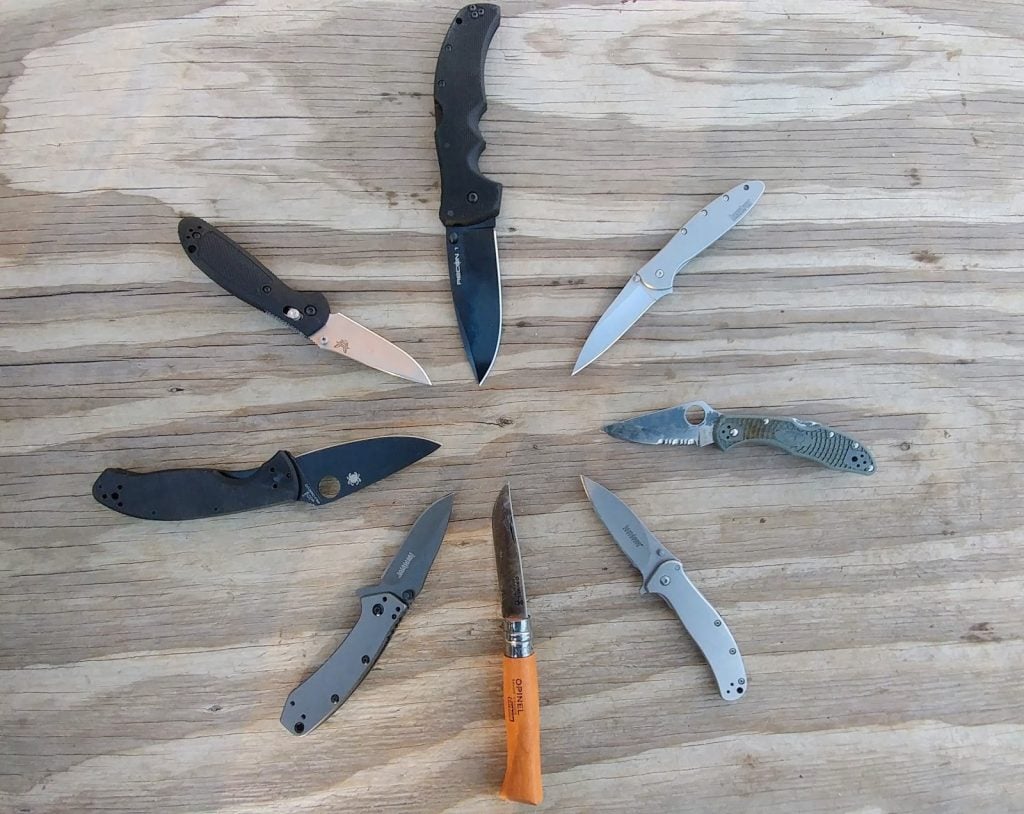 Can't go wrong with a knife…what's your take?
Gun Bag and Shooting Mat
The Savior Equipment bags are what I use to carry my long guns to the range.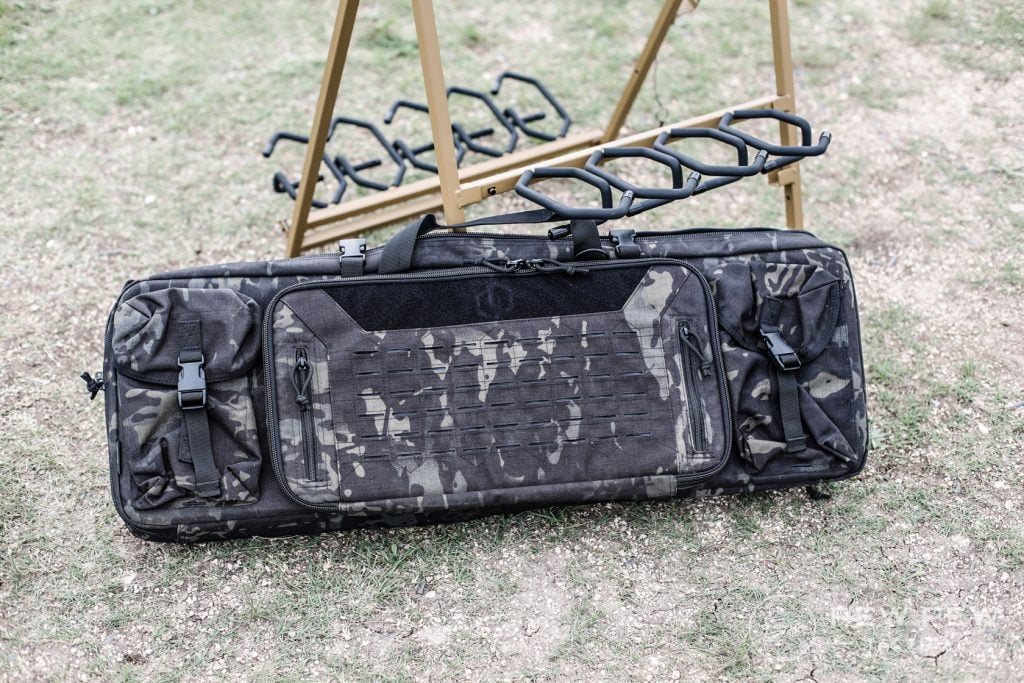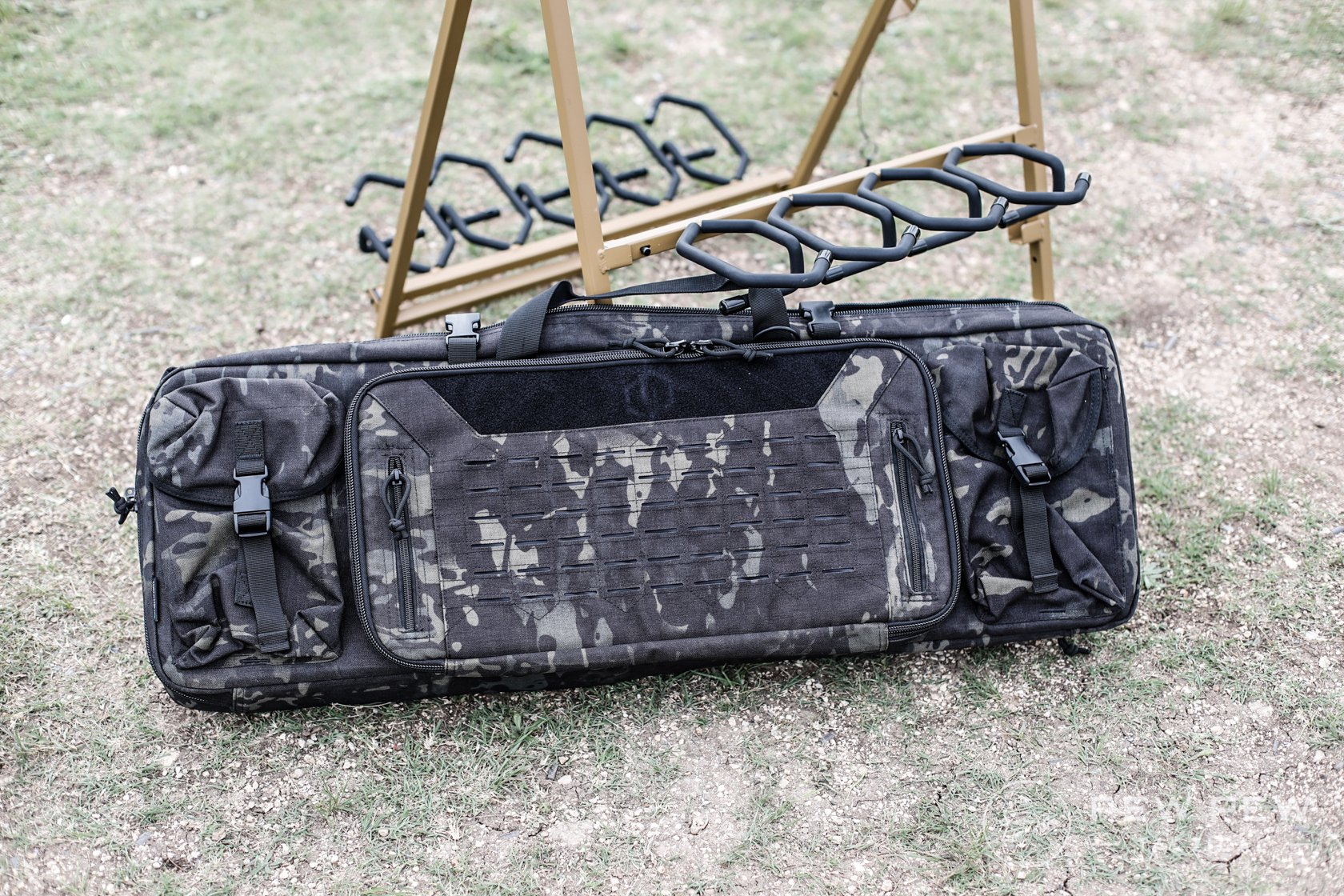 They come in a variety of colors and styles but my favorite is the Multicam Black Urban Warfare.
Be sure to use code "PEWPEW15" to get 15% off your order on their site.
Check out other options in my Best Gun Cases article.
There's also other options such as their tinier Coffin.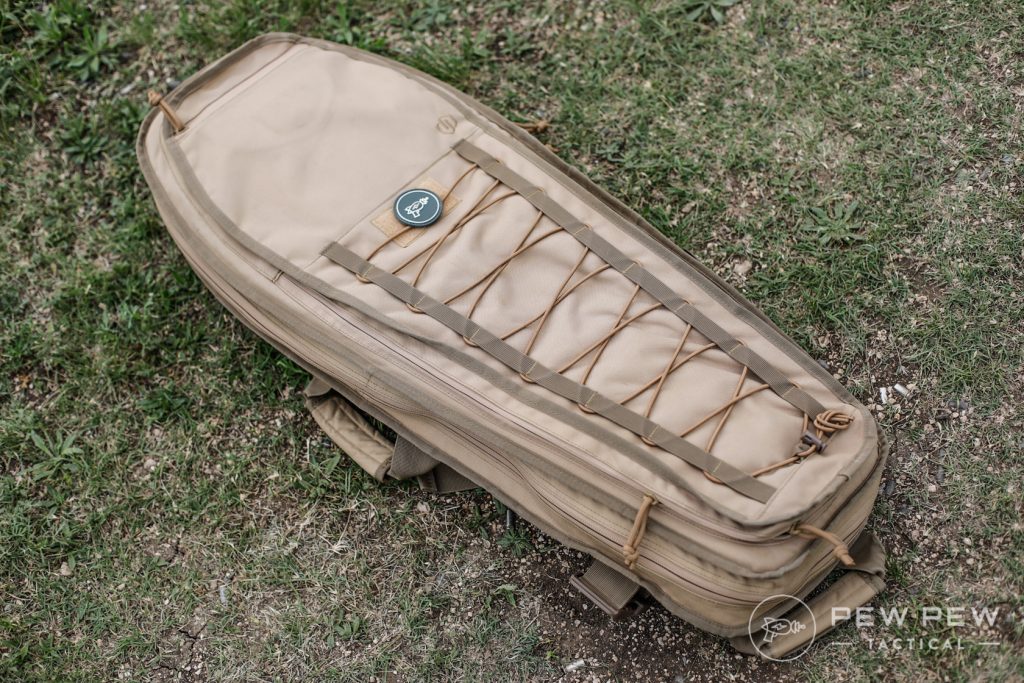 And also Rifle Rack.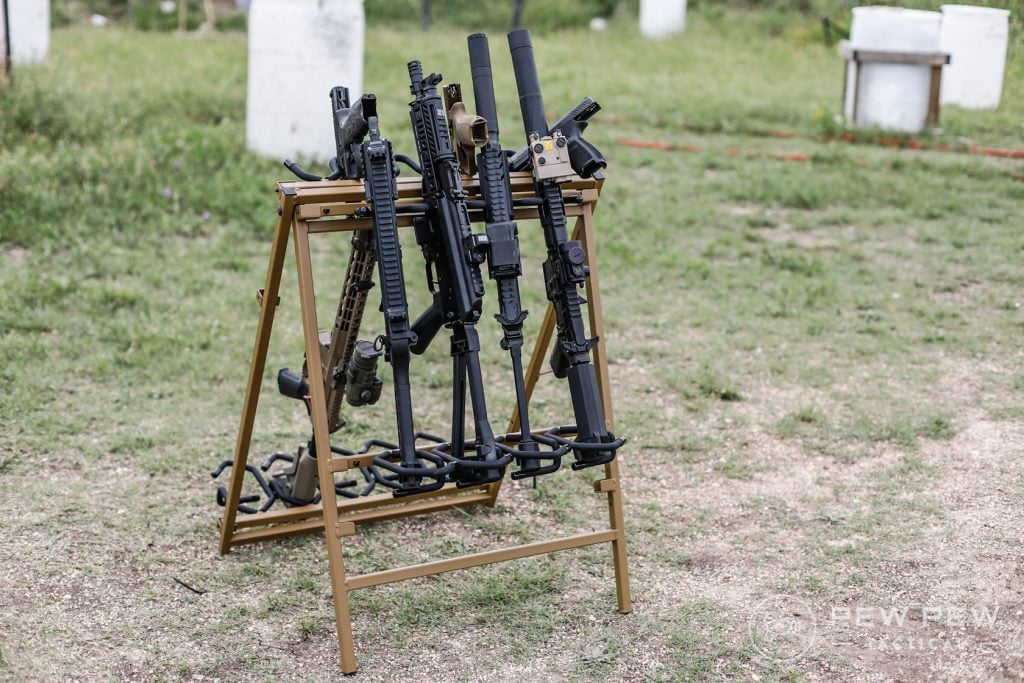 Range Bag
My Goldilocks bag (not too big, not too small) is the Osage bag.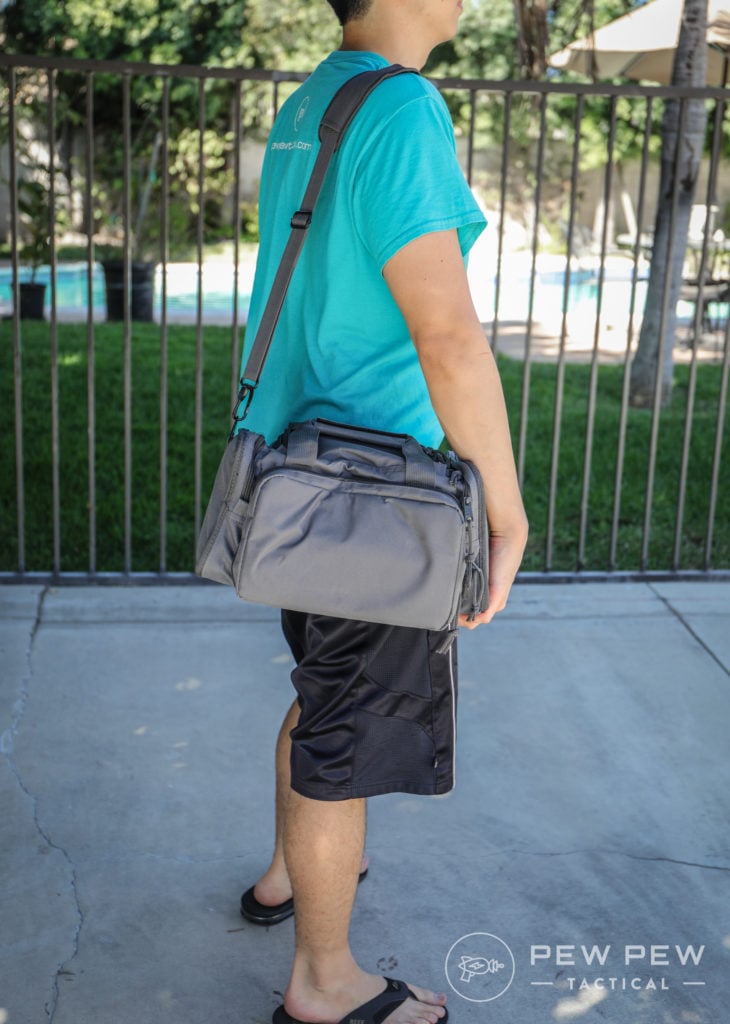 Plenty of pockets for almost everything you need.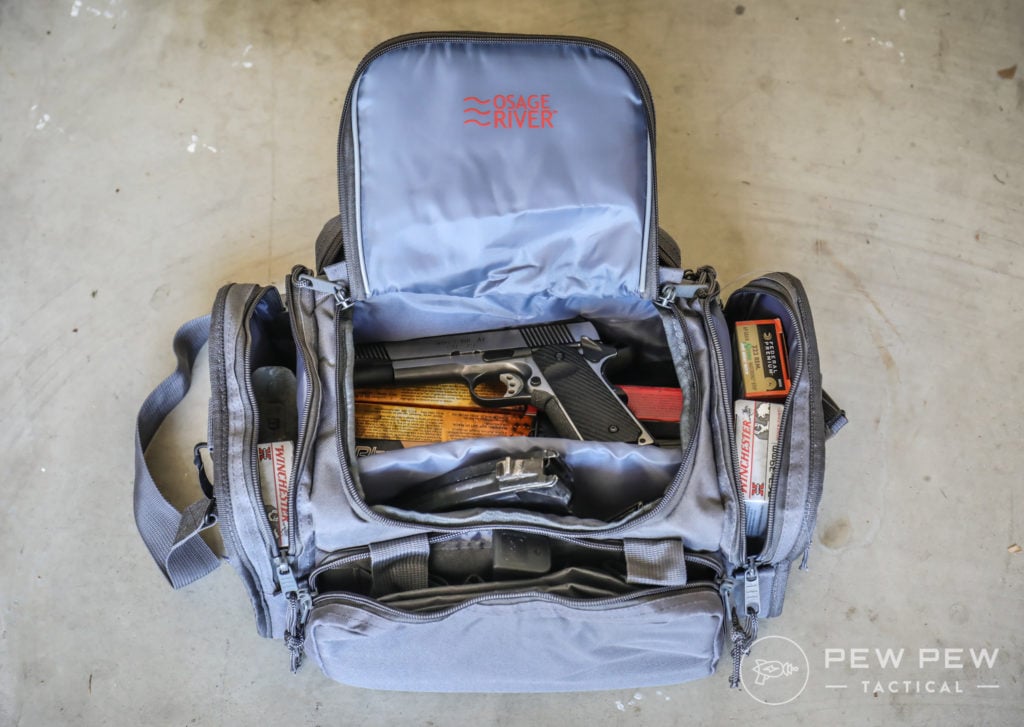 You've gotten the guns and shooting mat taken care of…how about all the other stuff?
Multitool
Leatherman's best selling Wave Multitool is what I have in my range bag.  Enough said.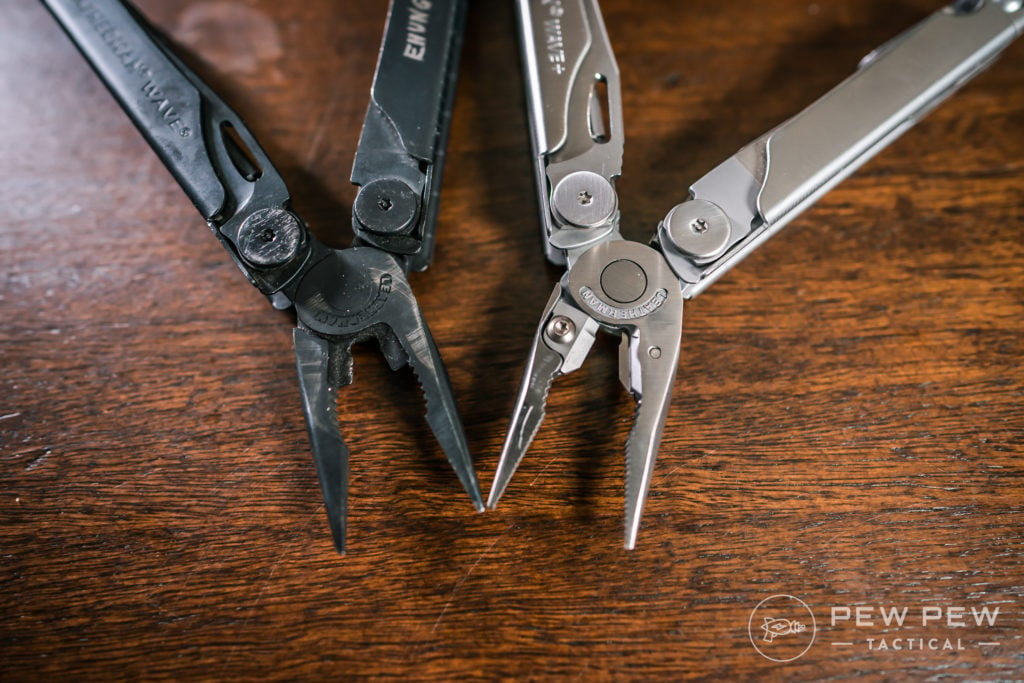 Or check out the Skeletool for something lighter (and cooler looking).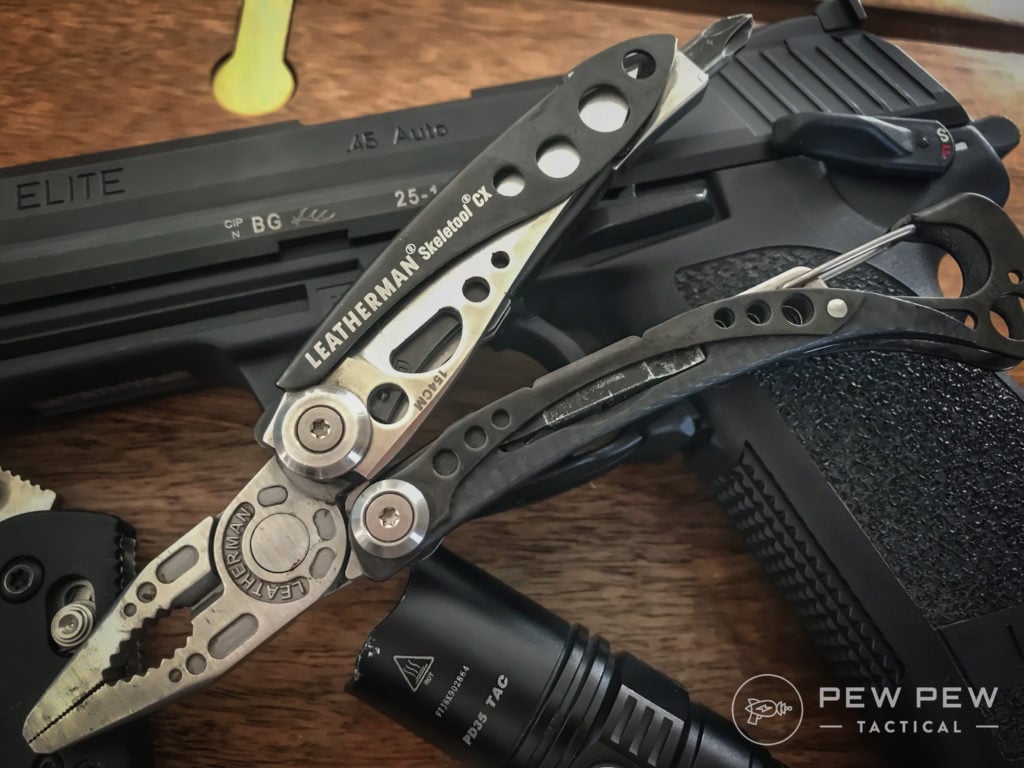 See more in our Best Multitools article.
Laser Training
Want them to shoot better?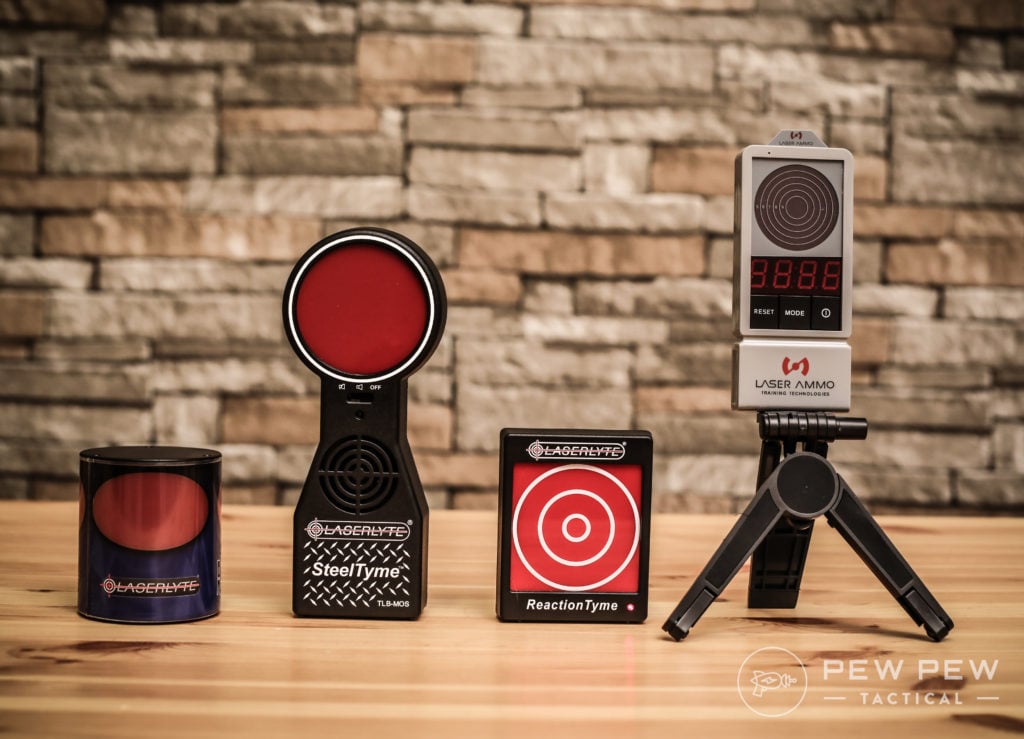 Get them a laser training cartridge (you'll need to know their handgun caliber) so they can practice and know where they would be hitting.
Then combo it with a Laser Target that reacts.
Handgun Case
Do they have a lot of handguns?
This hard case has cutouts for 4 pistols and tons of magazines.
$100+ Gifts
Tactical Watches
The Suunto Core (Black on Black) came highly recommended and it's what I've worn for the past five years.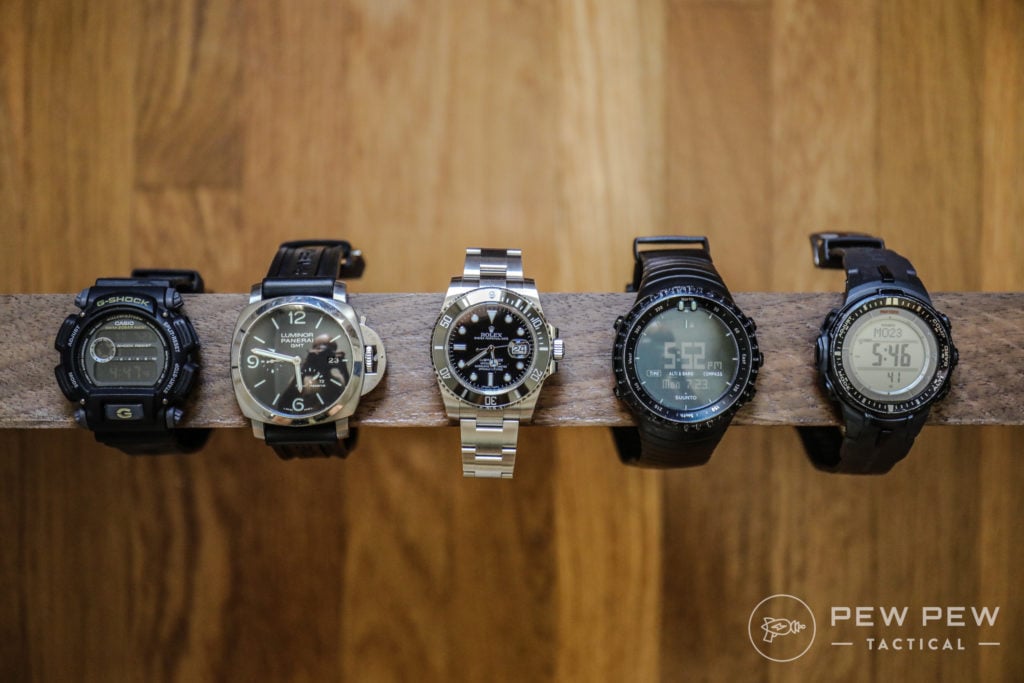 I love the look and the measurements it can take (altimeter, barometer, compass, temperature).  The downside is that the black on black can sometimes be hard to read and I've had to replace the battery every year.
Or for something less tactical…the Casio PRW-3000.  Check out the rest in our Best Tactical Watches.
Weapons Flashlight
The Streamlight TLR-1 HL is my go-to flashlight to put on my pistols.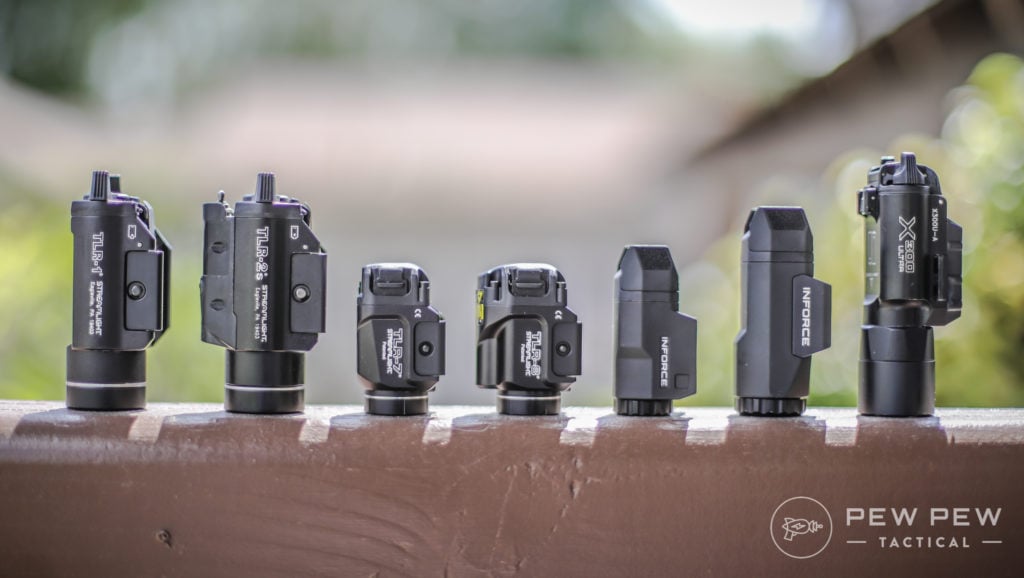 Bright, robust, and with strobe capability.  More choices in Best Pistol Lights.
Electronic Ear Muffs
If you know they shoot a lot…get them the best and what I use…the MSA Sordin Supreme X.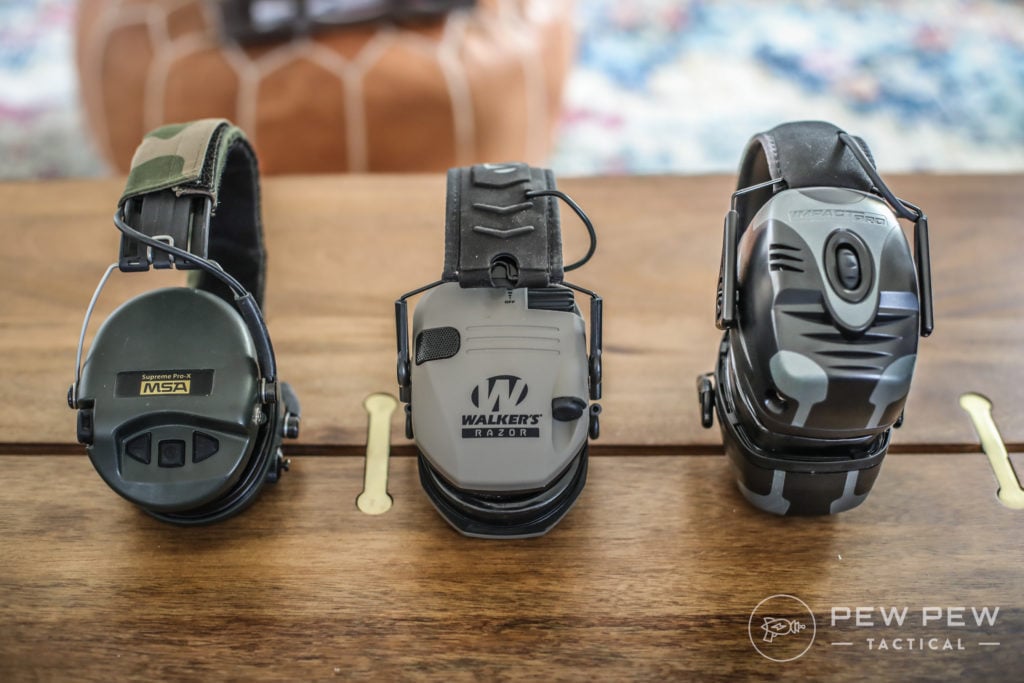 Super clarity and most importantly…the most comfortable earmuffs I've ever tried.
Best Overall Electronic Hearing Protection
More in our Best Shooting Ear Protection.
Gun Belt
You want a stiff gun belt that isn't TOO stiff…and doesn't give off "I Have a Gun" vibes. Having it quickly change sizes on the fly is just extra icing on the cake.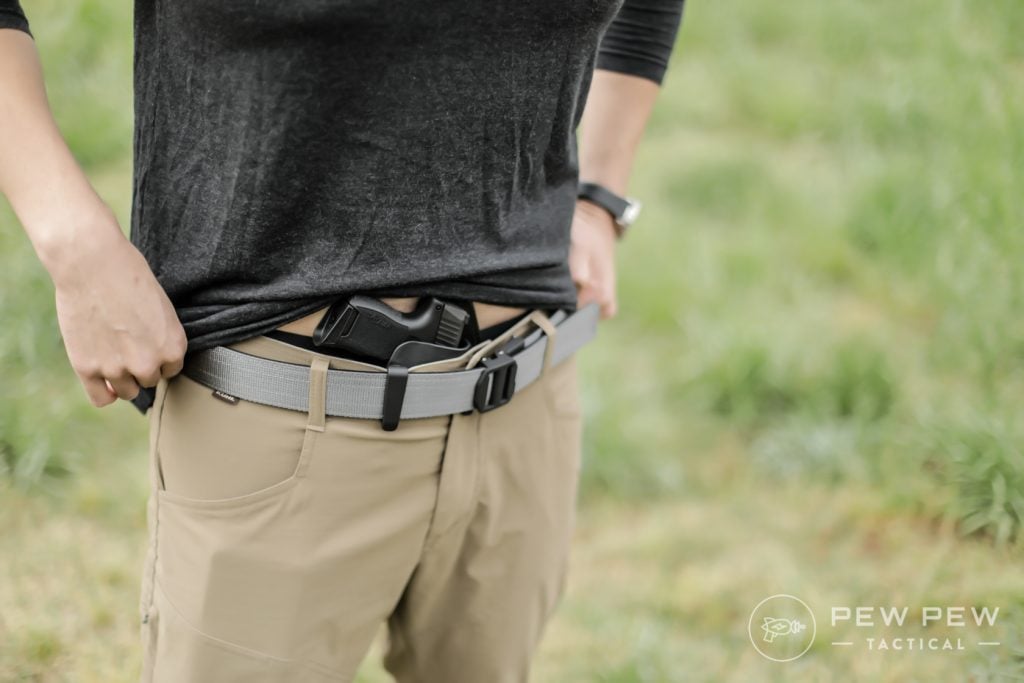 Enter my go-to concealed carry gun belt…the Kore Essentials.
Grab it at our merch store and use code PEWBELT10 for 10% off.
Or do a little more research on it in our Kore Essentials Review.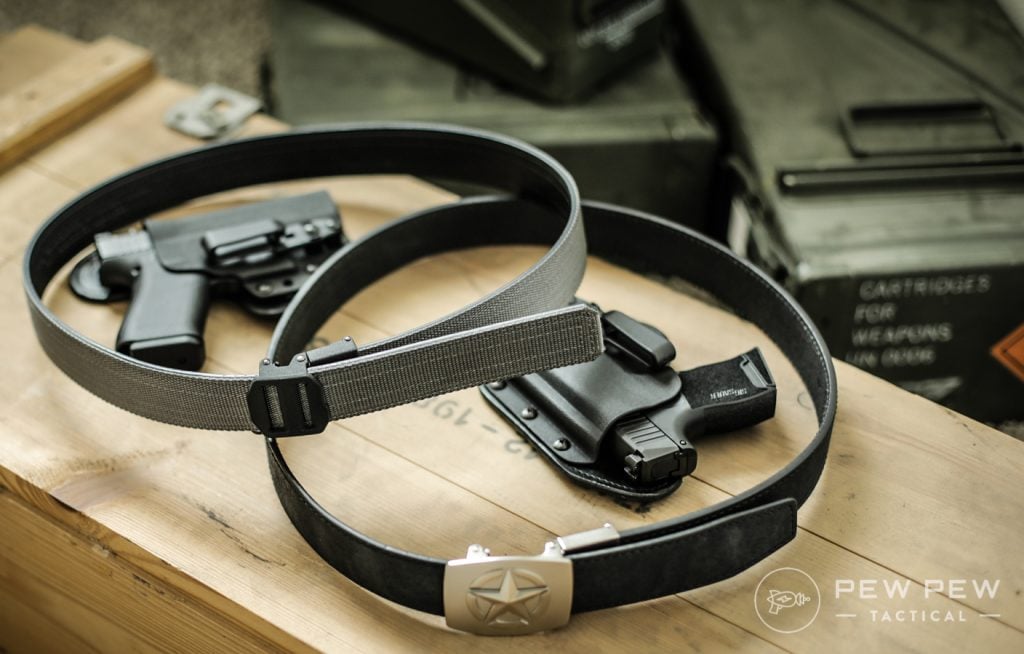 Pelican Hard Rifle Case
It would probably help to know if your buddy has a rifle and a crappier case.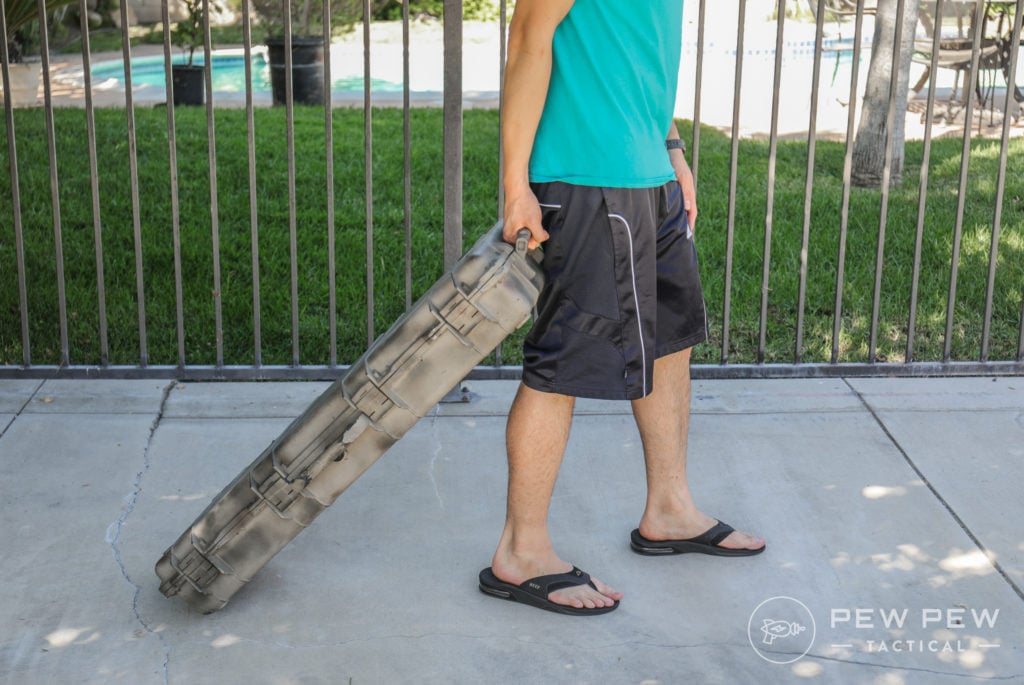 But if they do…upgrade them!
EDITOR'S PICK: HARD RIFLE CASE
The Pelican 1700 is the gold standard for hard cases with pressure venting, pickable-foam to fit anything, and rolling wheels.
Gun Safe
My go-to safe for my home defense pistol is the Fort Knox FTK-PB.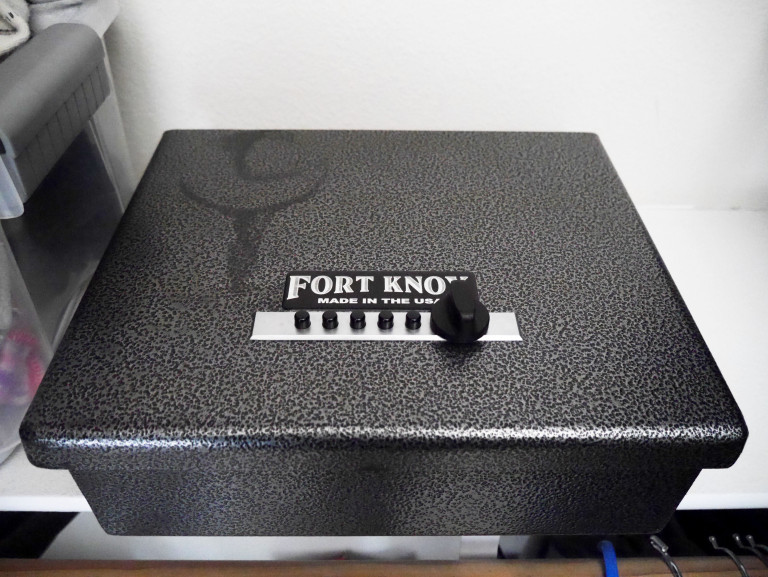 It's what I suggest to all my friends.
Check out my full review here.
Or is your buddy super techy and would appreciate a biometric AND Bluetooth enabled safe?
See it in action: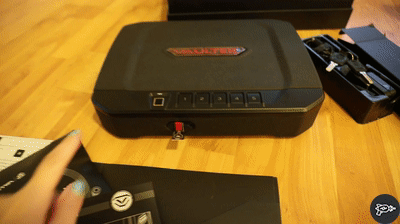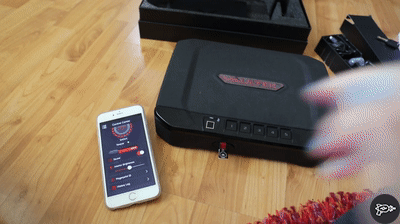 Full review of the different versions here.
Or how about something tiny and portable? It's what I use to store away my CCW every day…as well as my go-to travel safe. Enter the Vaultek LifePod.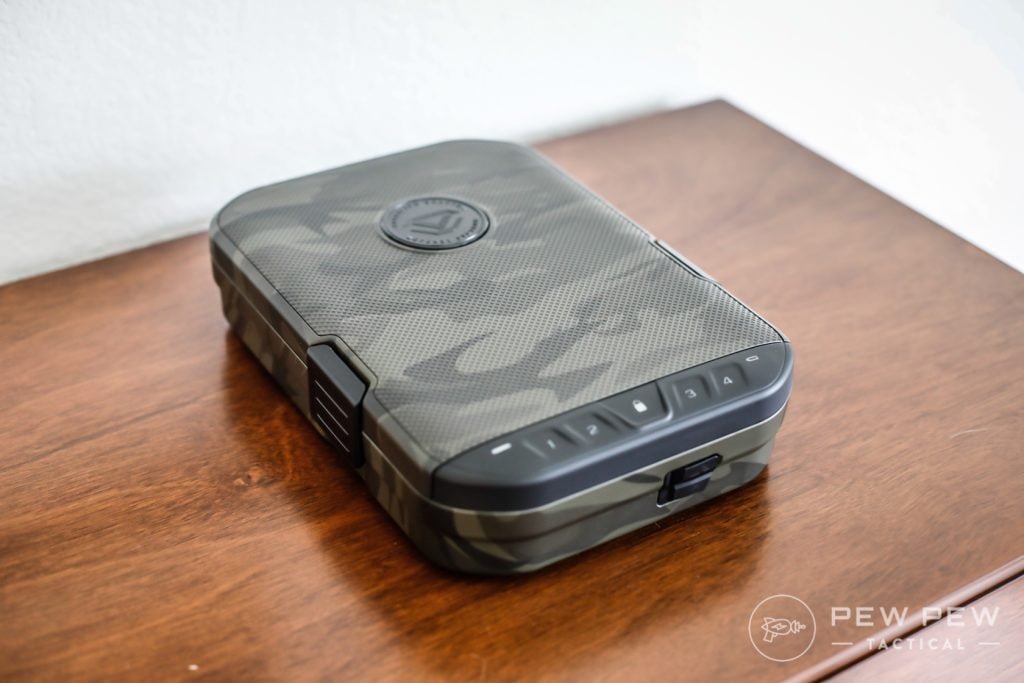 Again I'm a sucker for camo versions. But it's also awesome and roomy inside.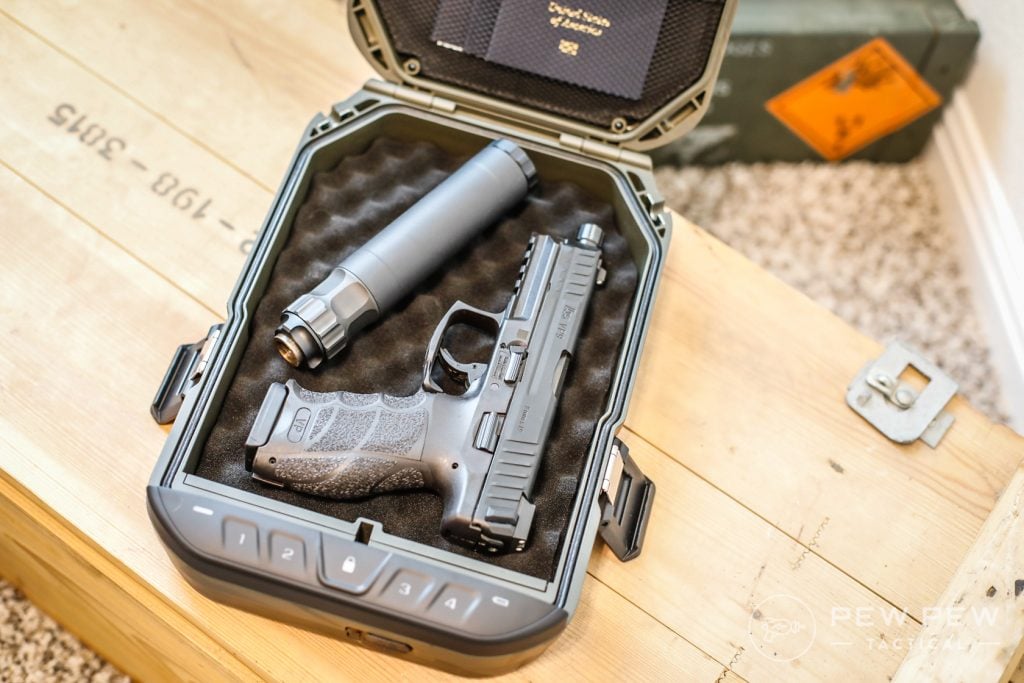 Altama Urban Assault Low Shoes
Perfect for the tactical person in your life who wants some comfort in their everyday footwear!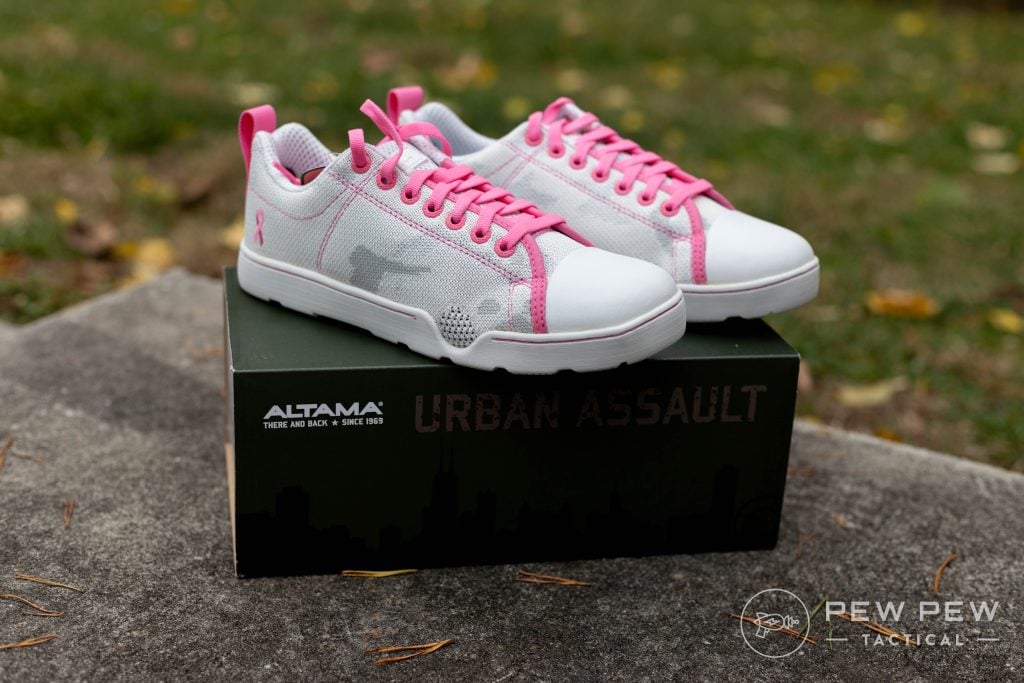 The Altama shoes are some of the most comfy pairs of shoes on the market and they boast some neat color schemes.
We have more shoe options for you to consider over at our Not So Tactical Shoes.
I Have No Idea…I Need Gift Cards
Ok, no judgment.  Sometimes it is best to let them choose their own gift.  These are my go-to places for everything gun.
Conclusion
Did that help?  What perfect gift did you end up getting the gun enthusiast in your life?
And if you need more inspiration (or have some idea of what guns or gear they have)…check out our Editor's Picks.
Tell us all about what you got in the comments!