Buying Father's Day gifts can be a chore if you have one of those Dads who seems to have everything, and asks for nothing.  
Well, if you have Dad who's into guns, or the outdoors in general, we're here to help. Or check out our Best Father's Day Gift Ideas first.
We're a few days out until Father's Day but these are the best deals so far and we'll be updating daily through Father's Day (June 19).
Table of Contents
Loading…
Ammo in Stock
Let's start off with what many are looking for…ammo. Supply has been weird since 2020 and this year with Ukraine and the recent shootings we're seeing surges in buying.
But here's what is in stock:
9mm
5.56/.223
Shotgun
Other
Palmetto State Armory
Father's Day deals ARE HERE with lots of goodies. Here's a couple of our favs:
Sig Romeo MSR & Juliet 3x Magnifier Combo for $229. Great little combo for close up work and reaching out farther distances.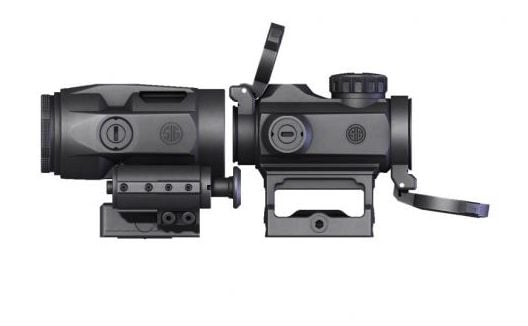 Magpul PMAG Gen 2 30-Rounders for $12.30 or check out 10 PMAGs + PSA Nitride BCG for $129 (essentially a $7 BCG)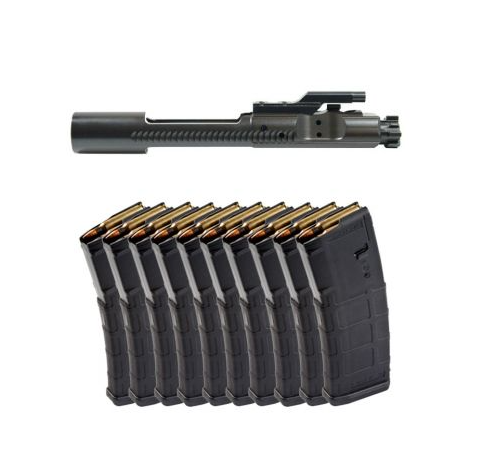 PSA MOE Lower Build Kit for $99. Great foundation for a build.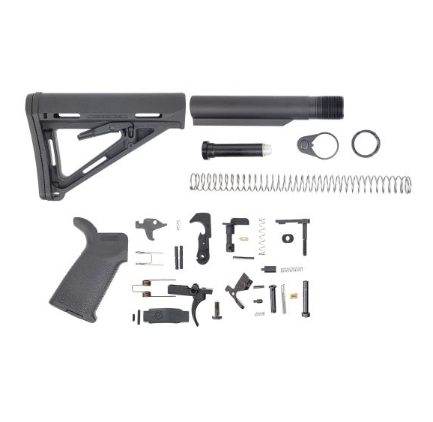 PSA 16″ Mid-Length MOE Rifle with EPT and MBUS for $639. Our favorite build from PSA, now with enhanced trigger and back up irons…check out our review.

Or how about just the 16″ Mid-length upper with BCG, CH, & MBUS for $379

Again…tons more stuff…check out PSA's Father's Day Deals directly.
Savior Equipment
Have a dad that's always lugging things to the range? Get him our current favorite soft gun case from Savior Equipment.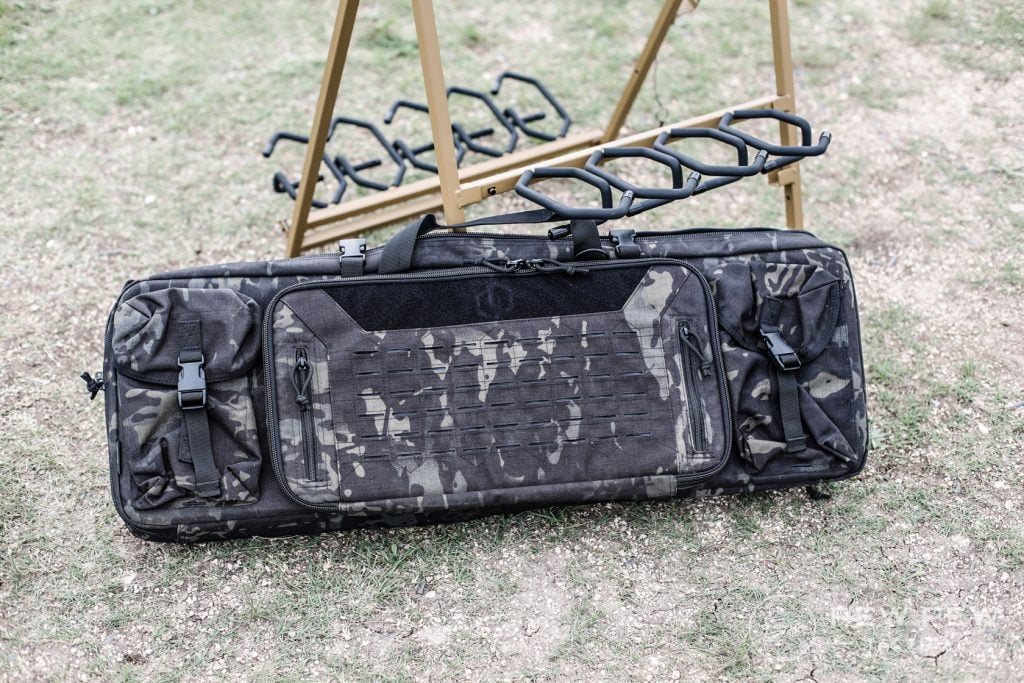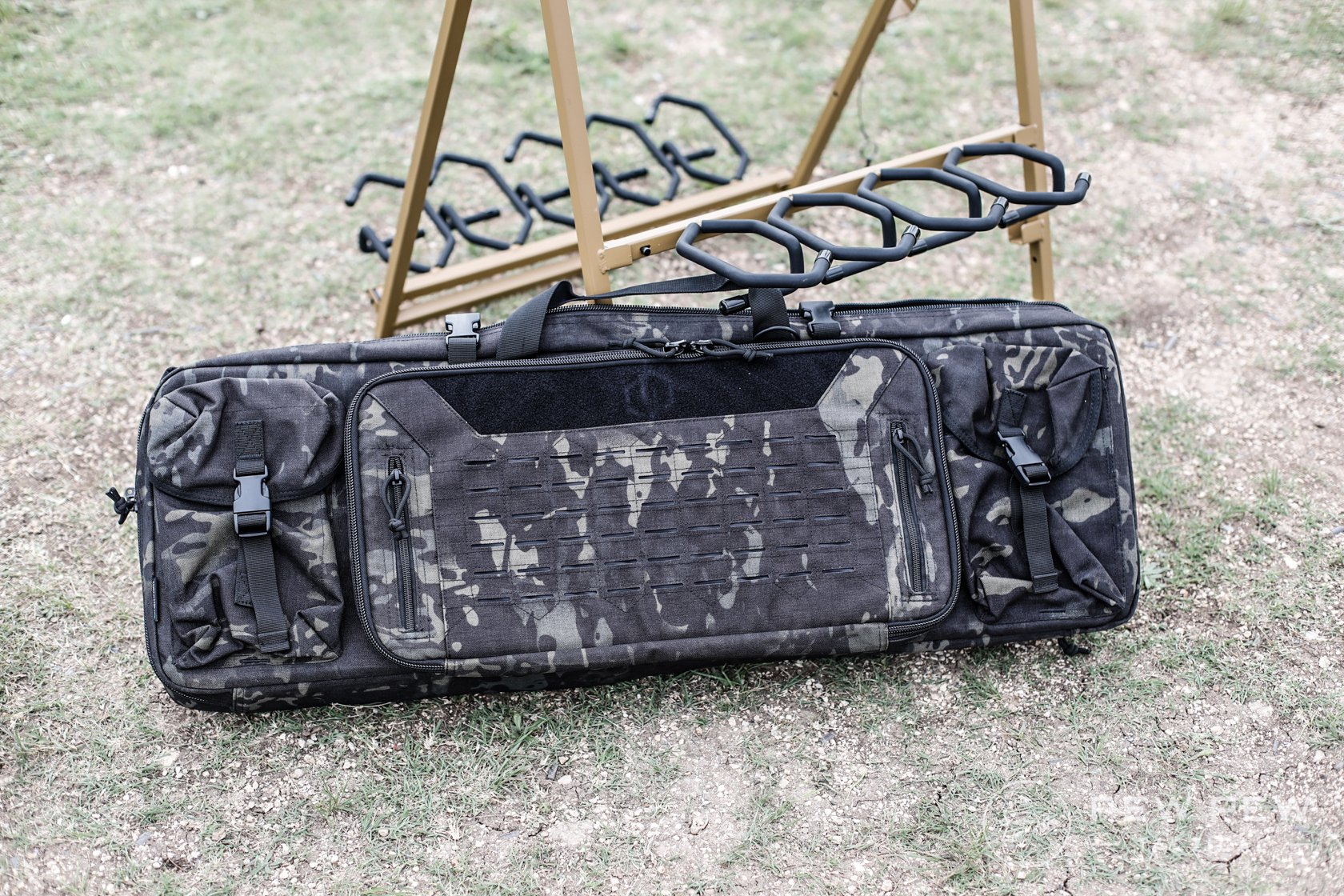 And be sure to use coupon code "PEWPEW15" to get 15% off your order on their site.
EDITOR'S PICK: SOFT RIFLE BAG
Also big fans of their smaller "coffin."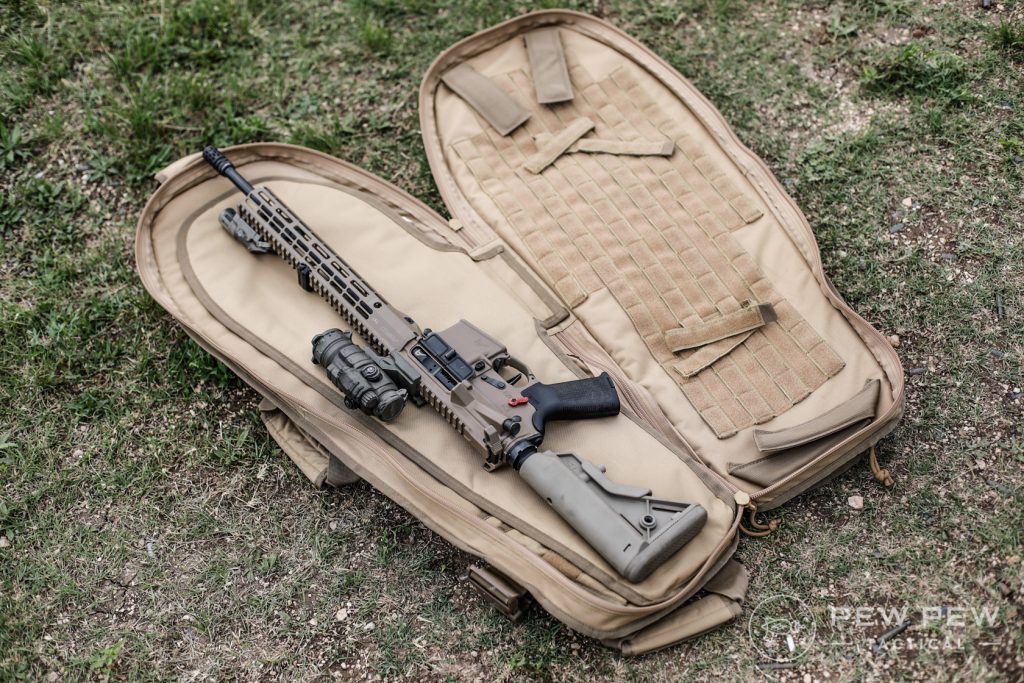 Aero Precision
Nothing yet for their AR-15 parts but they do have good 5-pack bundles on PMAGs.

Brownells
Brownells' Father's Day Gifts are live! And here's some of the active coupons:
Some of our favorites…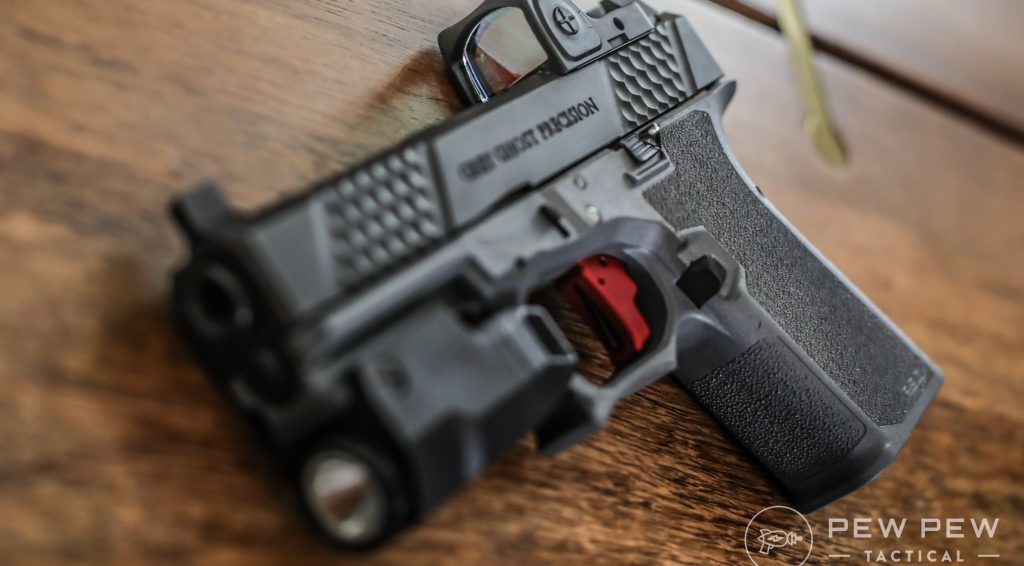 A BRN-180 is at the top of most gift lists…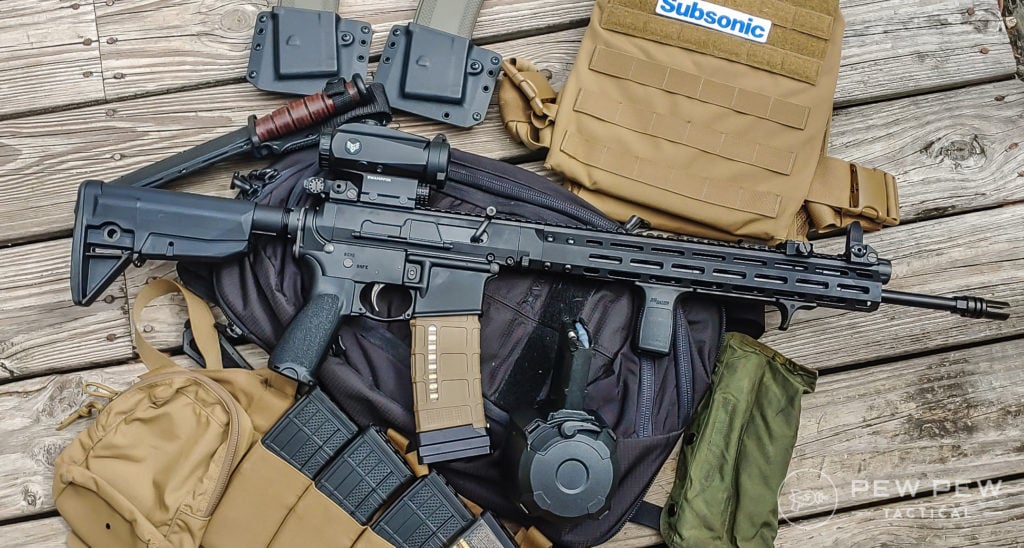 Check out our full review of them here.
And now they have some kickass deals on Holosun red dots here.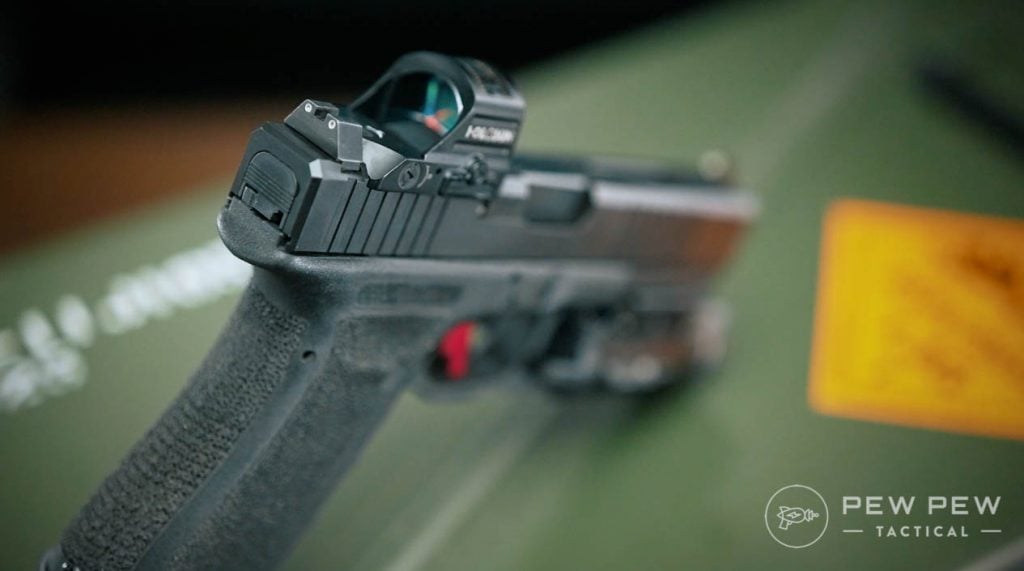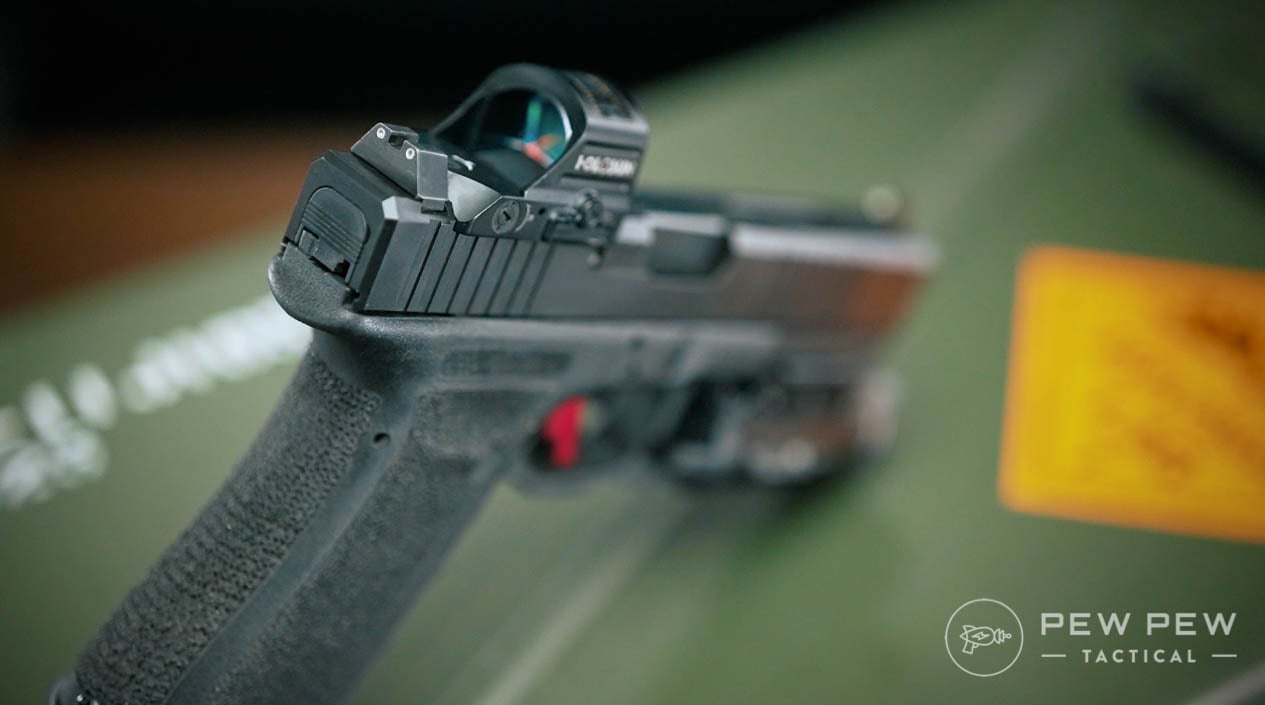 Kygunco
This might be the most affordable AR-15 I've seen in a long time. The Anderson AM-15 for $394.

It comes with a BCM handguard and a Lancer mag…pretty sweet deal!
Other deals include: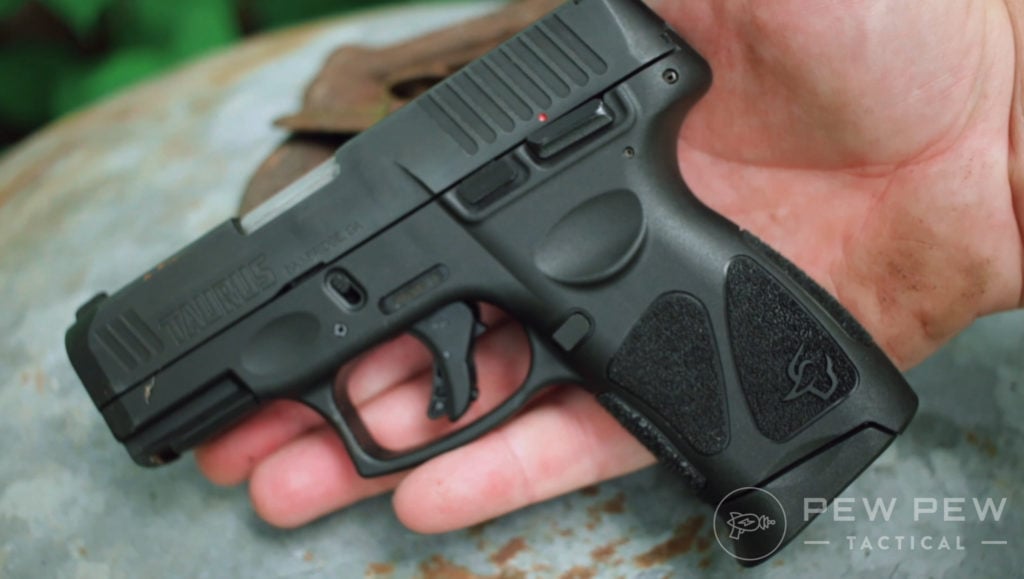 Primary Arms
PA has a decent Father's Day Sale section but mags and misc uppers/lowers.
But I always recommend looking at our current favorite pistol red dot…the Holosun HS507C-X2 with ACSS reticle. Now in stock for $319. Check our full review here.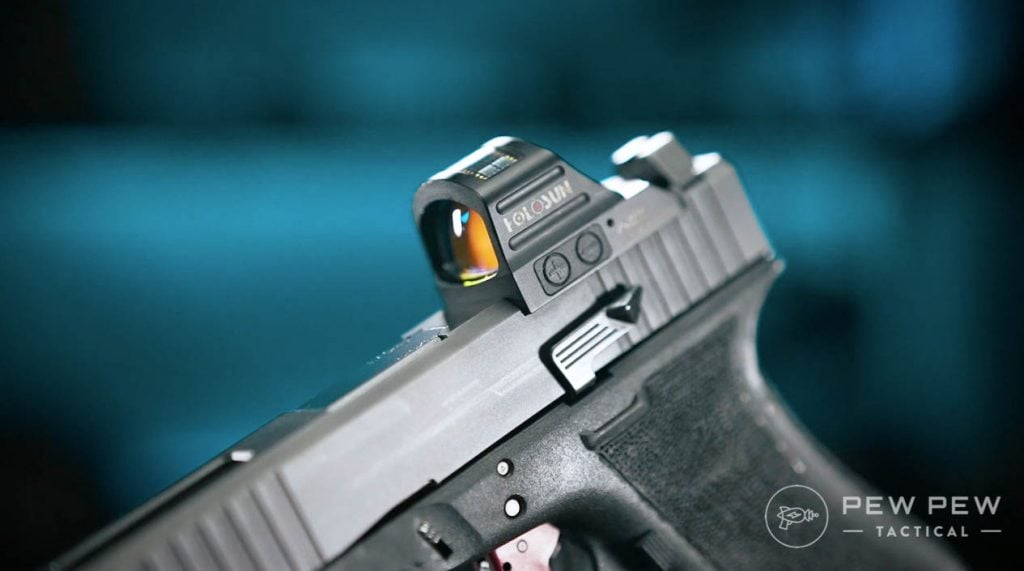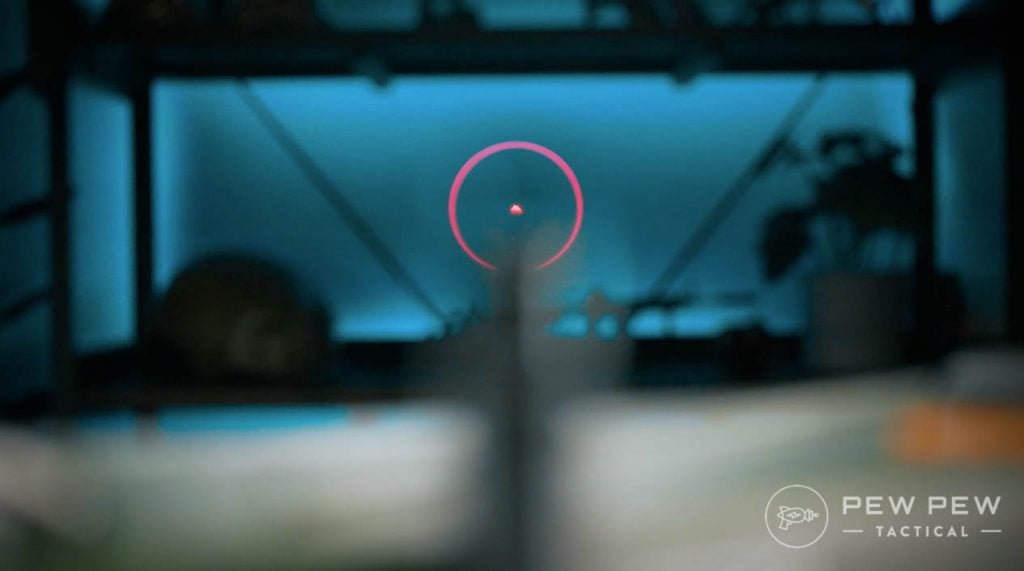 And of course their SLx 1-6x Gen 3 scope with free mount (dropdown) for $289. See our full review.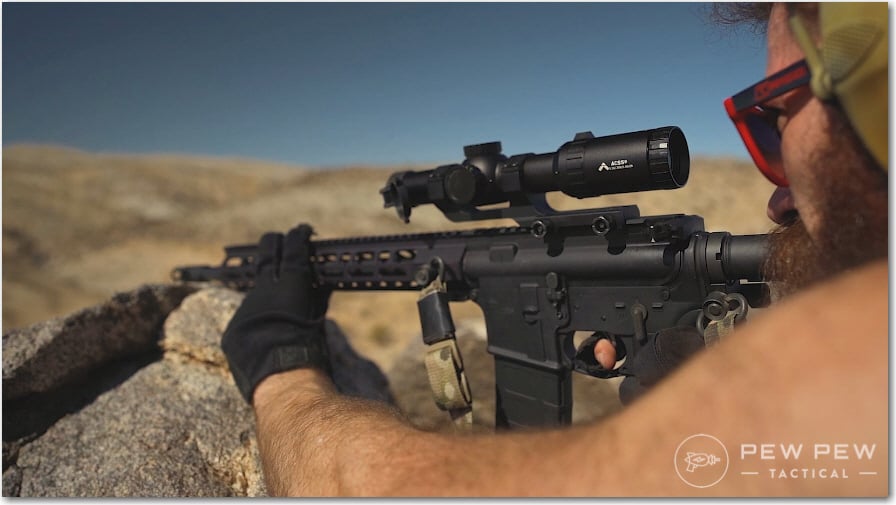 AXIL
Our current recommended hearing protection earbuds has a nice Father's Day deal. Normally the GS Extreme 2.0's are $149 but now you can snag them for $129 each.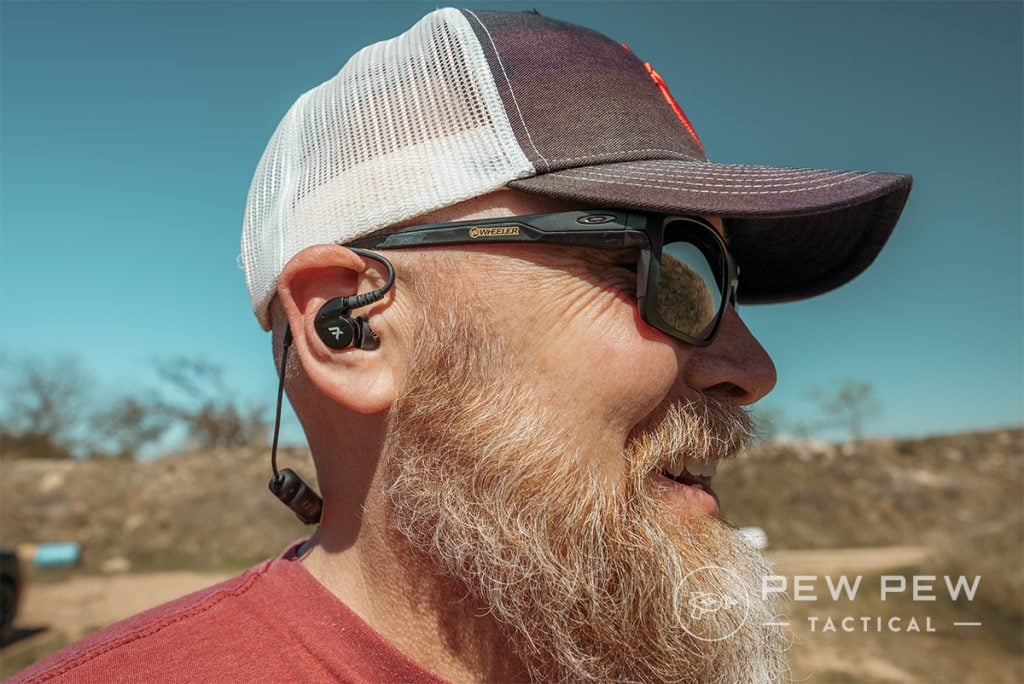 However there's a few specific things you have to watch out for while installing them…and we go over it all in our review.
Kore Essentials
Dad packing to keep the family safe? Treat him to our favorite CCW belt that's rigid, covert, and adjustable on the fly.
Our favorite is the Kore Essentials X7 buckle (most concealable) with ballistic nylon belt.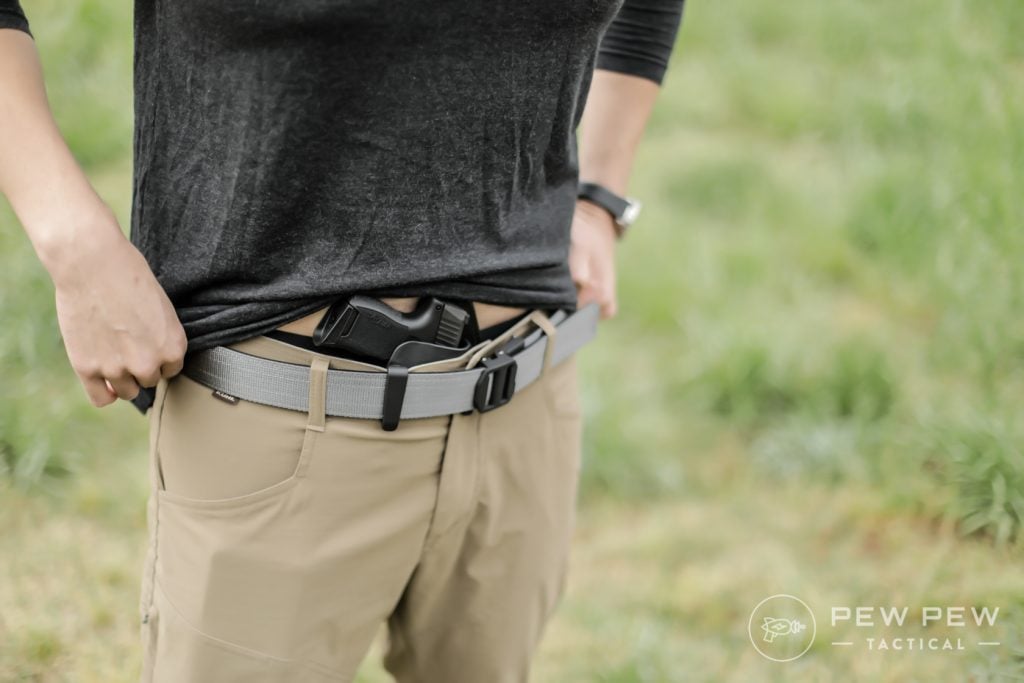 Be sure to use code "PEWBELT10" to take 10% off from Tri Star Trading.
Did I mention it was super-adjustable? We love ours since we can quickly loosen it when sitting for a long period of time and then stealthily tighten it again when we get up.
Not convinced? See our Full Review of the Kore Essentials Belt.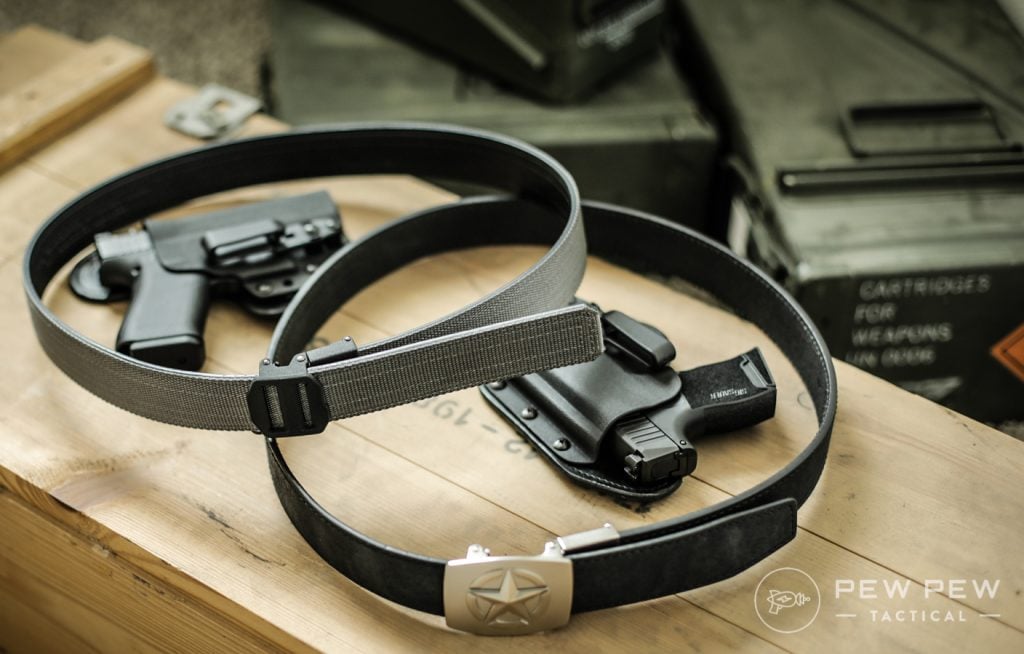 Tri Star Trading
Speaking of Tri Star…our Pew Pew Tactical shirts and slings are all over there.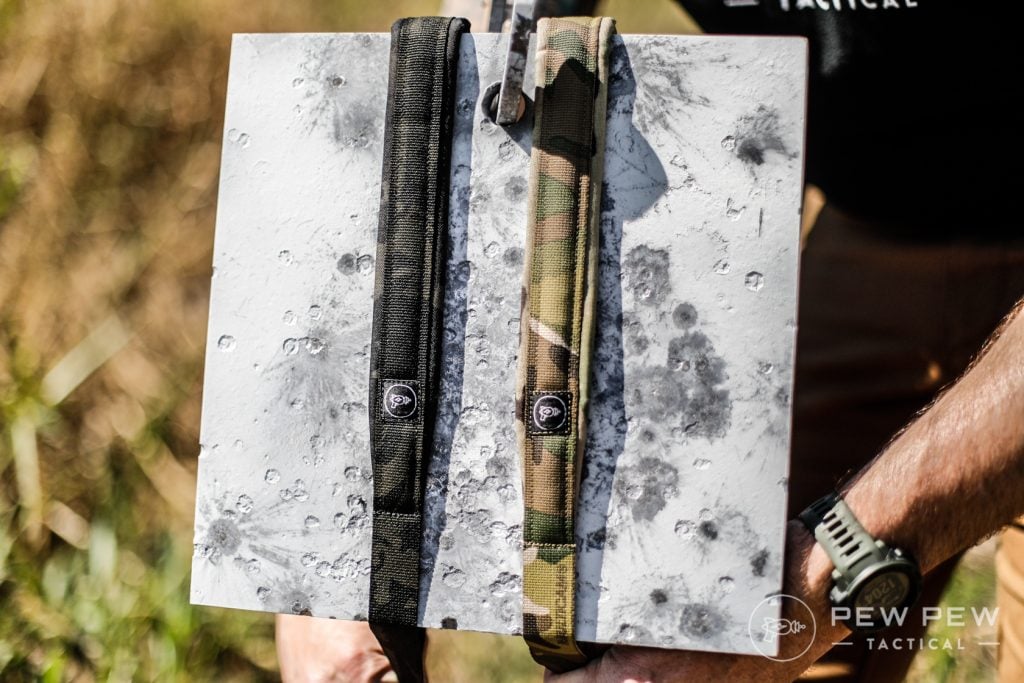 And for Father's Day they have 27 Shirts that are $20 or less!
Hidden Hybrid Holsters
Our go-to appendix hybrid holsters (Kydex shell + leather backer) from Hidden Hybrid Holsters are 10% off with code DAD10.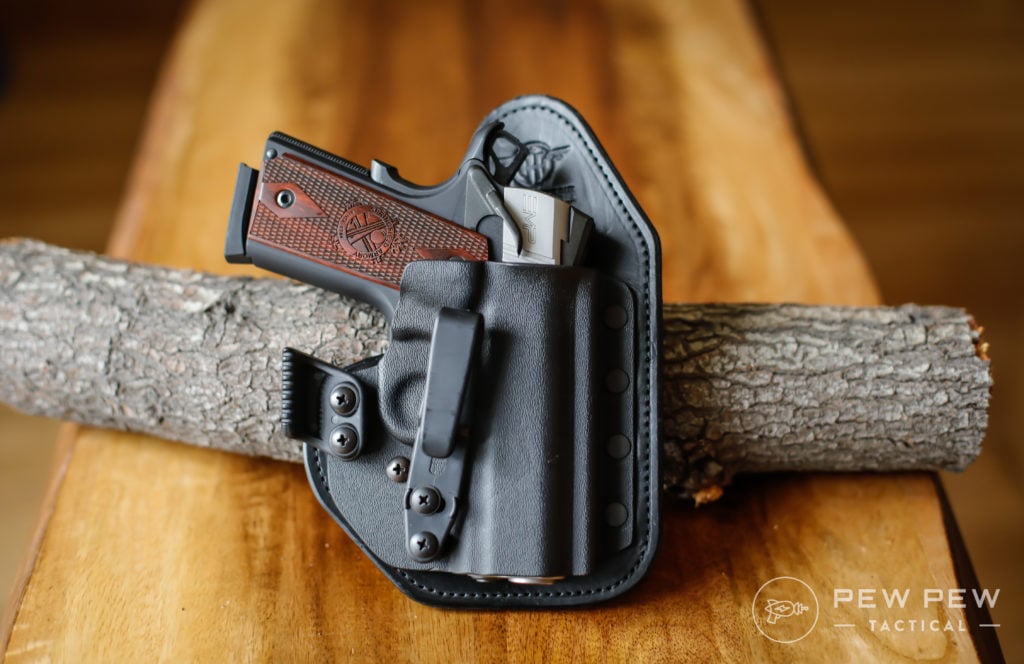 See our full review of HHH here.
OpticsPlanet
Nothing specific…but OP has a great 8% off $50 deal with code 8DAD.

Faxon Firearms
We love their AR-15 and Glock barrels.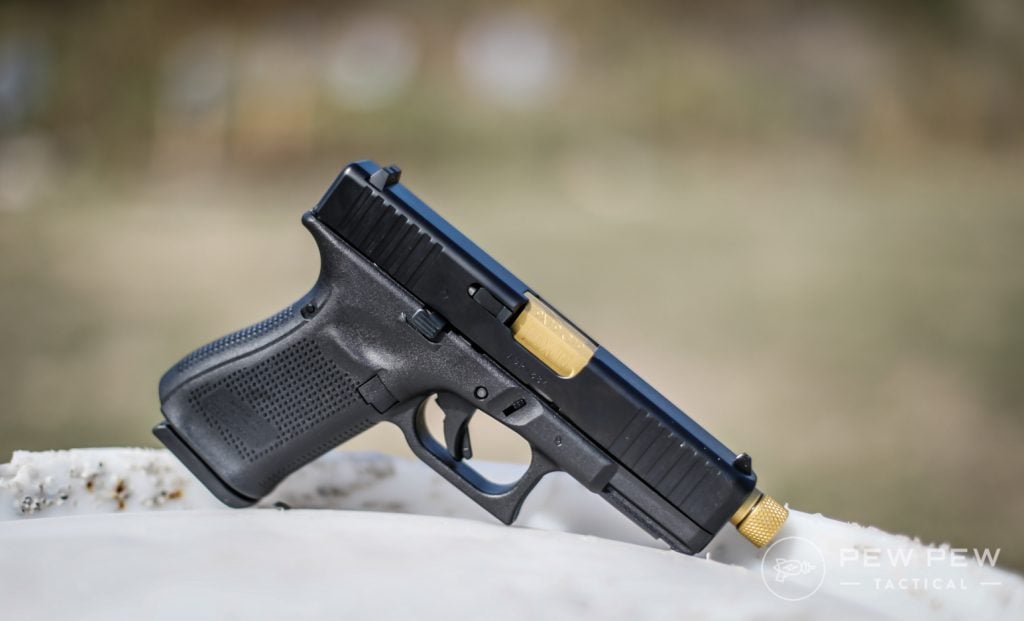 They made it easy on us with some NICE coupon codes!
20% Off In-Stock Handguards: FD22HG20
15% Off In-Stock AR-15 Barrels: FD22AR1515FX
15% Off In-Stock Handgun Barrels: FD22HGB15FX05
15% Off In-Stock Rimfire Barrels: FD22RIMFIFX10
15% Off In-Stock Bolt Carrier Groups: FD22BCG15FX08
Amazon
No home runs but here's all their Father's Day Sales.
If you need something quick and a sure thing that your da will love, I recommend Real Avid or Wheeler tools.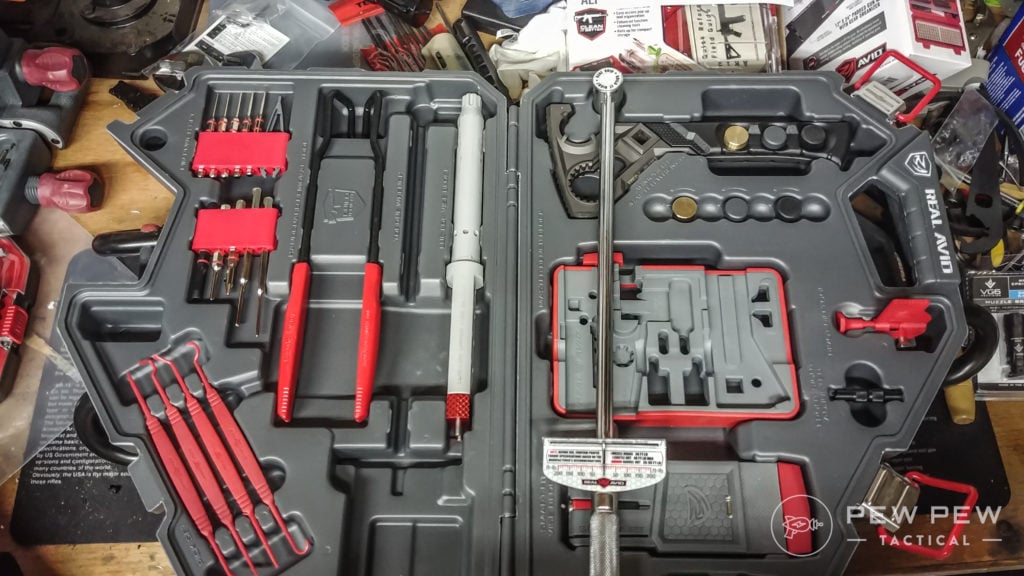 Cabela's
From fishing to camping to firearms, Cabela's is running a huge sale across every division!

Maven
Check out Maven's 20% off their entire line of riflescopes through Monday. We love their binos!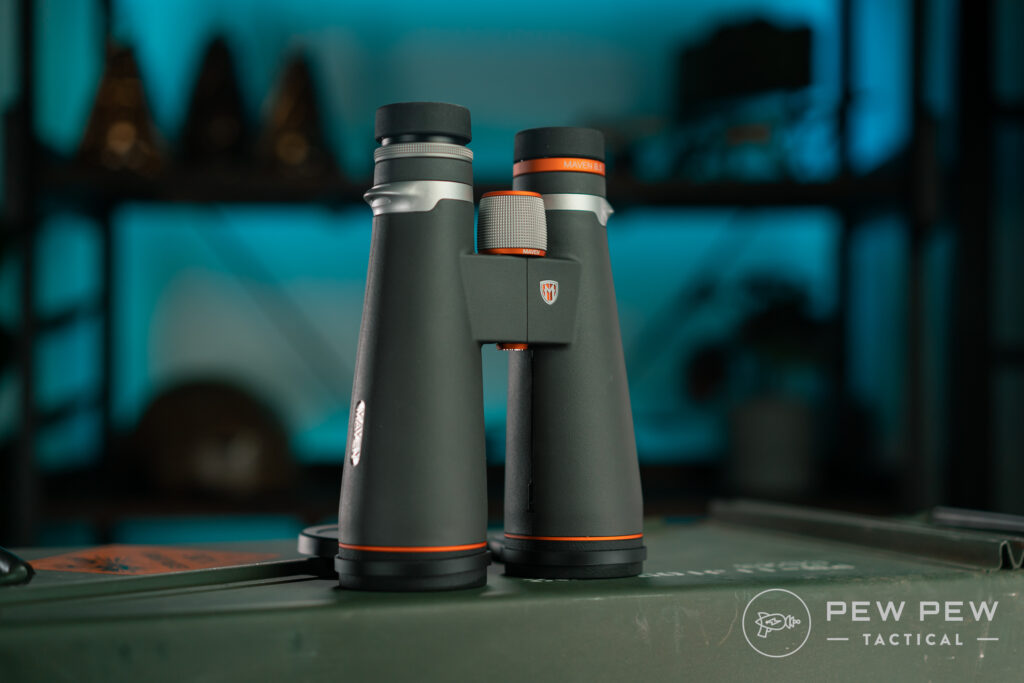 Mira Safety
Need some protection for your inside bits? Mira Safety has got you covered with their CBRN (chemical, biological, radiological, and nuclear) masks that we tested…
20% off everything with code PEWPEWDAD20 and valid through Father's Day only.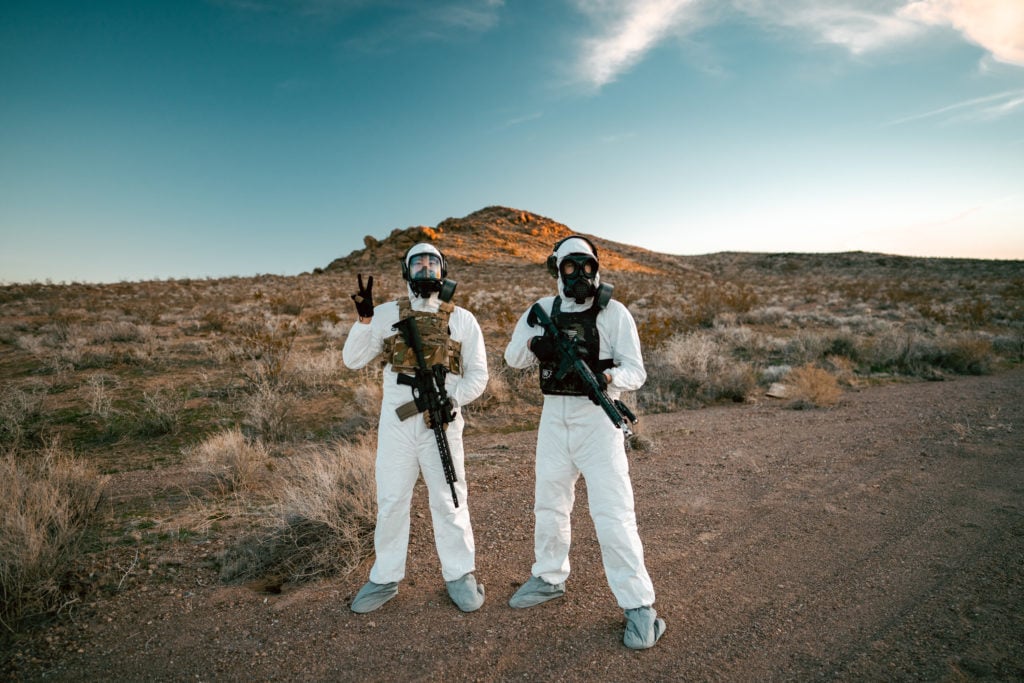 See our favorite Gas Masks here.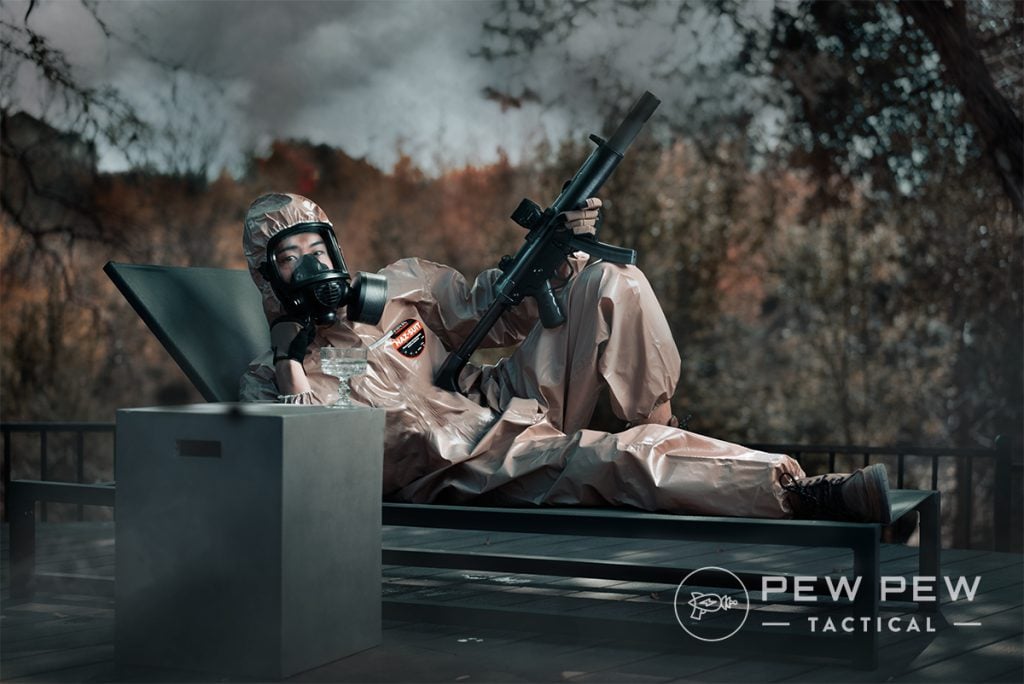 And now they have the best performing Level IV ceramic body armor that we recently tested.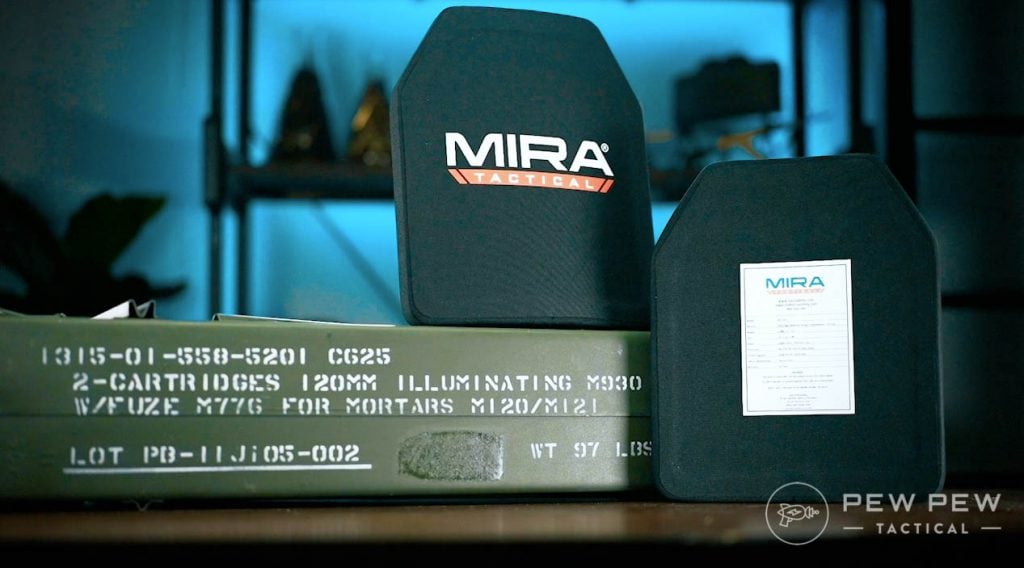 See the results and accompanying video here.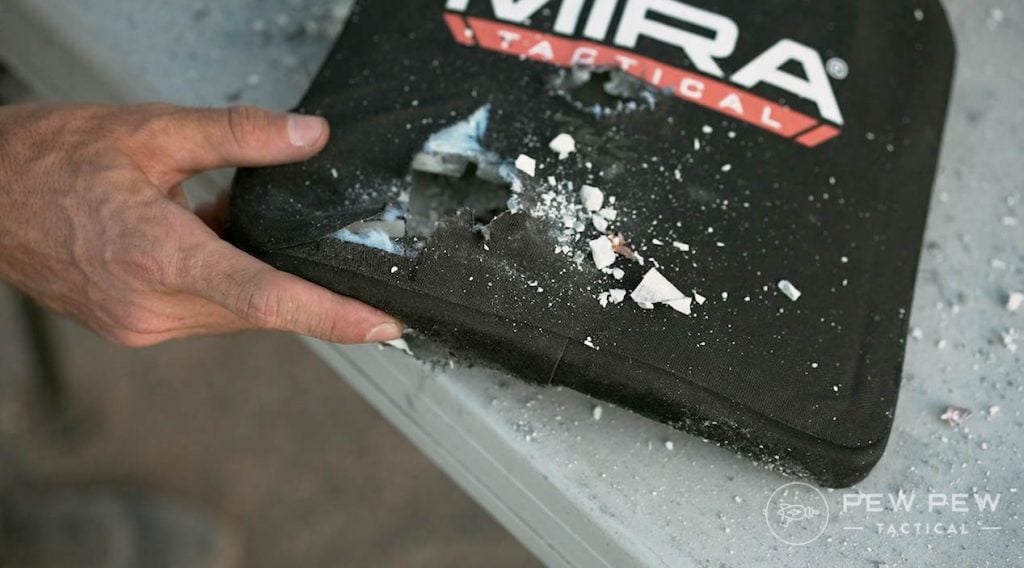 These bad boys managed to withstand two 30.06 M2AP armor piercing "black tip" rounds.
Build (or Buy) Him Something Special
If you want to get really in-depth, you can always build dad something he'll really love…a custom AR-15.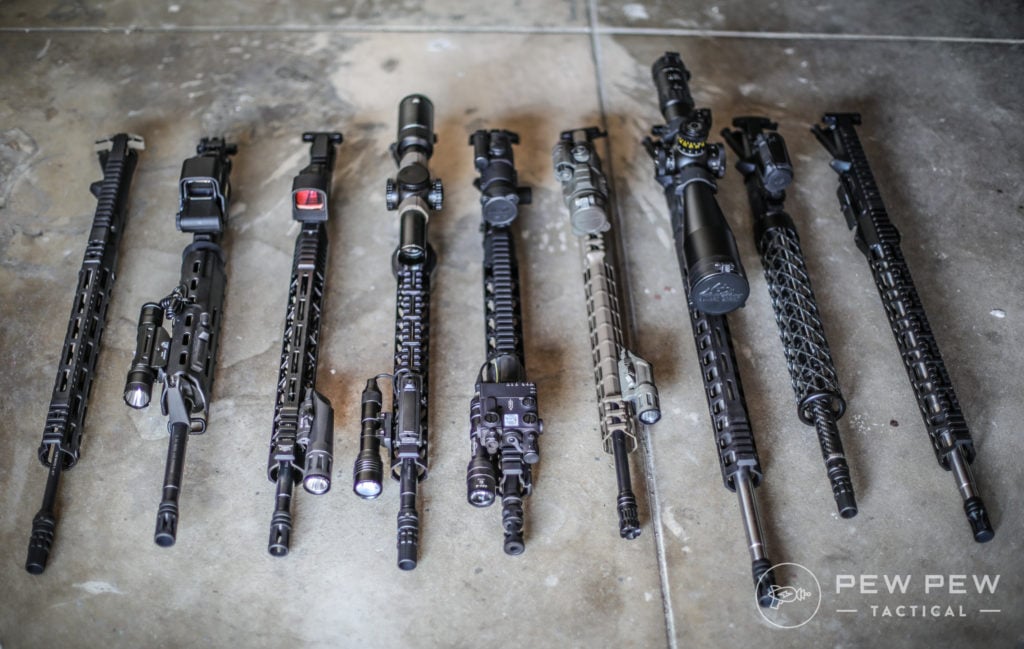 A custom gift not only show's how much you care, but it also ensures you can fine-tune your gift to make sure Dad get's exactly what he wants this Father's Day.  Here's our Upper and Lower Build Guides.
You can also check out our AR-15 Guide here if you want to just buy a complete gun!