Sig Sauer built a reputation with its metal-framed, hammer-fired guns. Sure they produced several polymer-frame pistols, but they never took off. That all changed when the P320 exploded in popularity. 
That popularity led to a ton of police forces adopting the weapon. Then in January 2017, Sig won the Army's Modular Handgun Contest and would become the United States military's sidearm of choice to replace the Beretta M9. 
That popularity propelled the P320 to a dominant position on the market. Sig took full advantage of that and has released various models of the P320…so many that it can get confusing.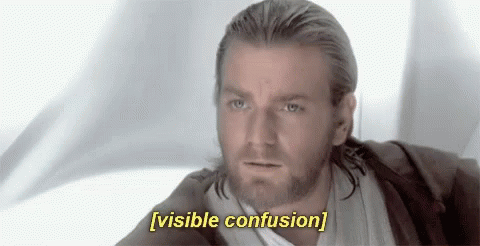 Today, we will clear up a little of the confusion and break down the world of P320 handguns. 
So, keep reading!
Table of Contents
Loading…
Getting Wise on P320 Sizes
Before we dive into the cornucopia of P320s, let's talk size.
The P320 comes in numerous sizes like most modern pistols, and it helps to decipher and define those terms before we dig too deep into our pile of Sigs.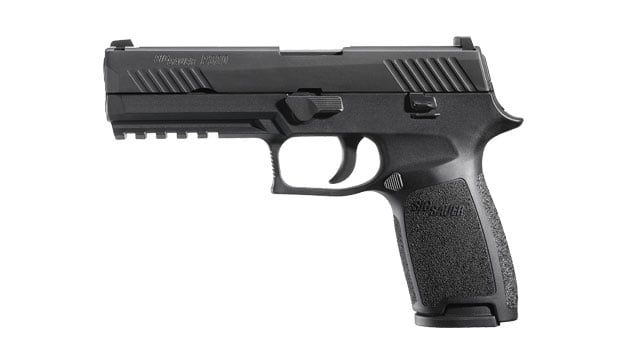 Full-Size 
Full-size P320 came to the party dressed with a 4.7-inch barrel and a magazine capacity varying between 17 and 10 rounds depending on caliber. These guns are 5.5 inches tall, 1.4 inches wide, and 8 inches overall.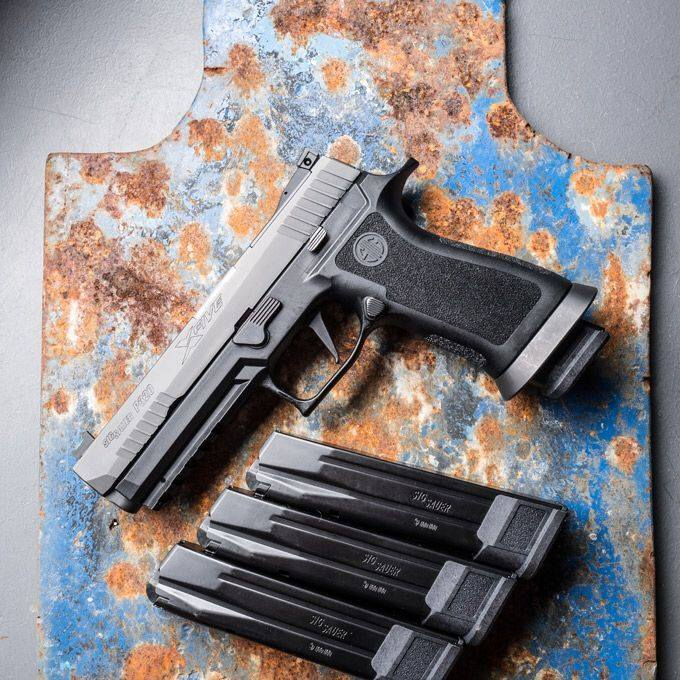 Carry
The Carry model is a bit of a hybrid design. The Carry model fits the full-sized grip module with the compact slide.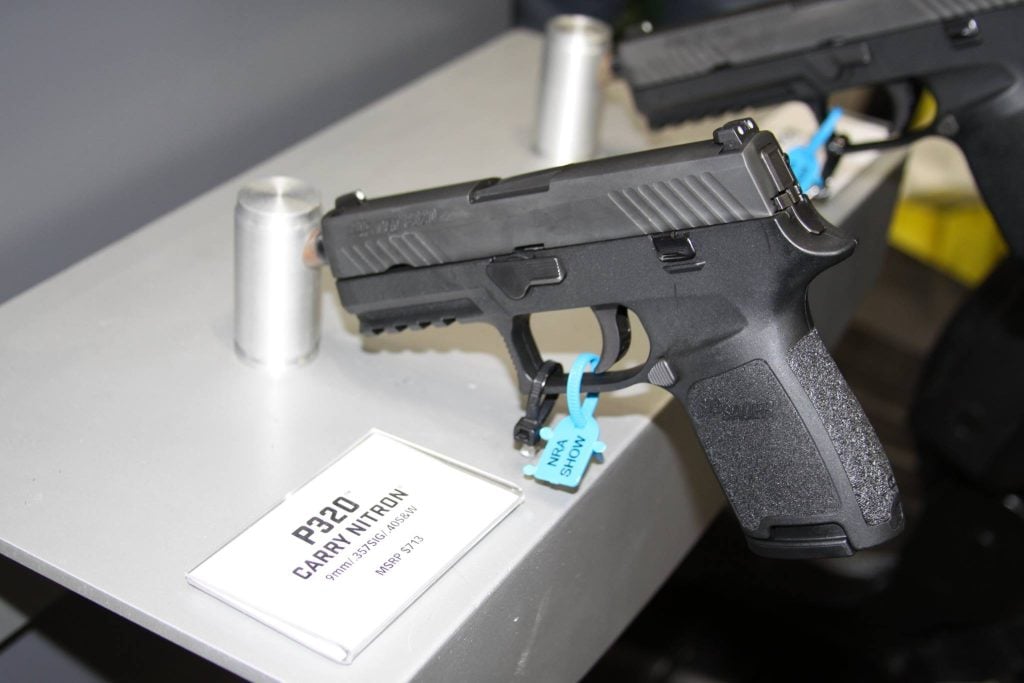 This results in a 3.9-inch barrel with a 5.5-inch height and magazine capacities matching the full-sized models. The overall length is a trim 7.2 inches with a width of 1.4 inches. 
Compact 
The P320 compact hits the floor with a 3.9-inch barrel and a shorter grip frame that reduces height to 5.2 inches and reduces the capacity to 15 to 9 rounds depending on caliber. The overall length is 7.2 inches, and the gun is 1.4 inches wide. 
XCompact 
Sig blended the subcompact slide with the compact grip frame to give a 3.6-inch barrel with a 15 to 9 magazine capacity and a height of 5.2 inches. The overall length is a shorter 6.7 inches and 1.4 inches wide.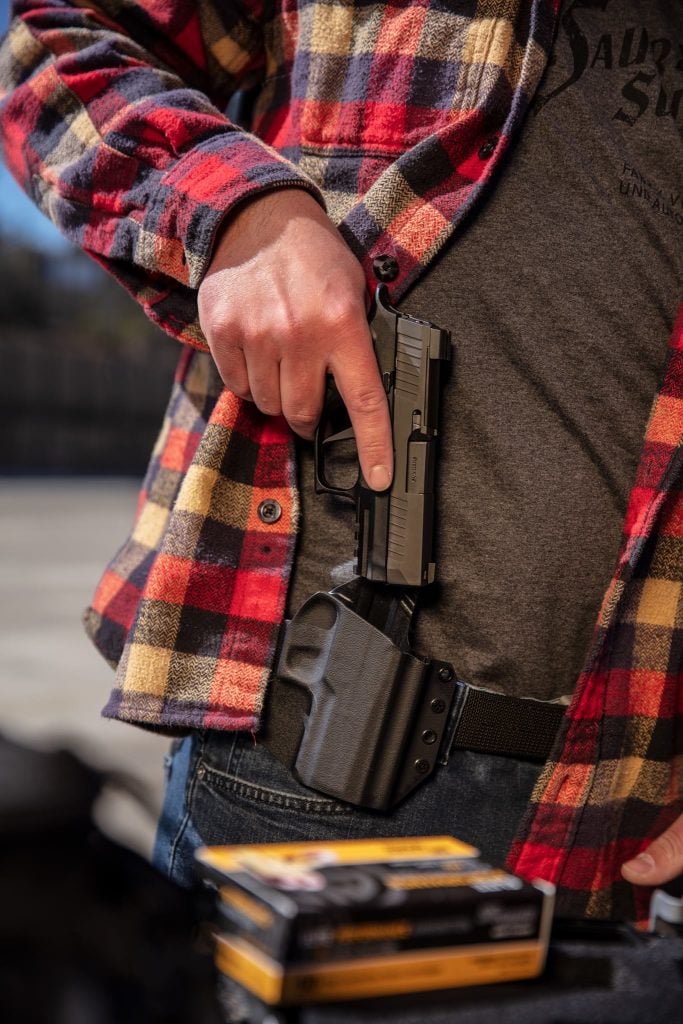 Subcompact
The subcompact is the little fella in the group and features a short 3.6-inch barrel with a short grip that reduces the height to 4.7 inches and magazine capacity to 10 to 6 rounds. The overall length is a trim 6.7 inches. 
It does seem like the subcompact model has been discontinued entirely with the advent of the P365. 
Now that you're a little wiser on the Sig P320 variants, let's take a peek at the various and numerous models produced by Sig Sauer. 
Sig Sauer P320 Models Guide
Nitron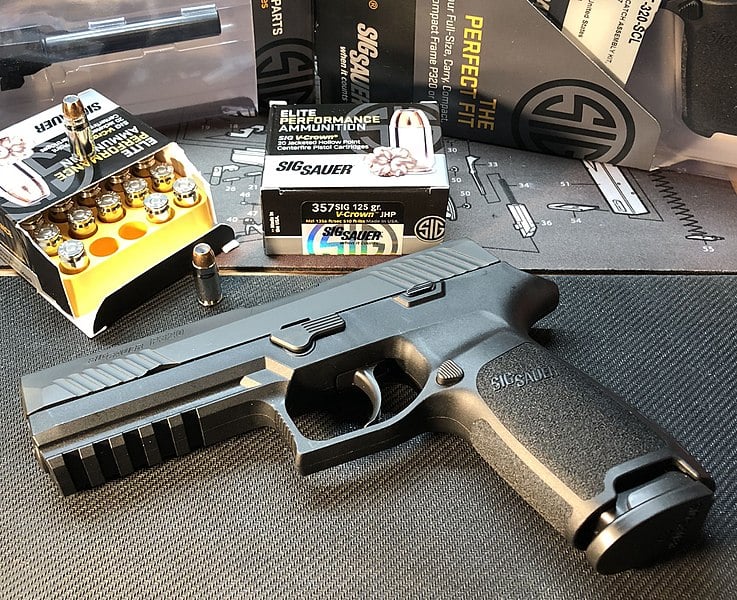 The P320 Nitron models are the standard P320s, the plain Jane design that works.
This gun comes in full-sized and compact and previously in subcompact sizes. The P320 Nitron predictably came in most calibers, but Sig scaled back to just 9mm. 
Its name comes from the Nitron finish Sig covers the metal parts of the guns with. The P320 Nitron features a strong finish that gives this series a slightly gray appearance.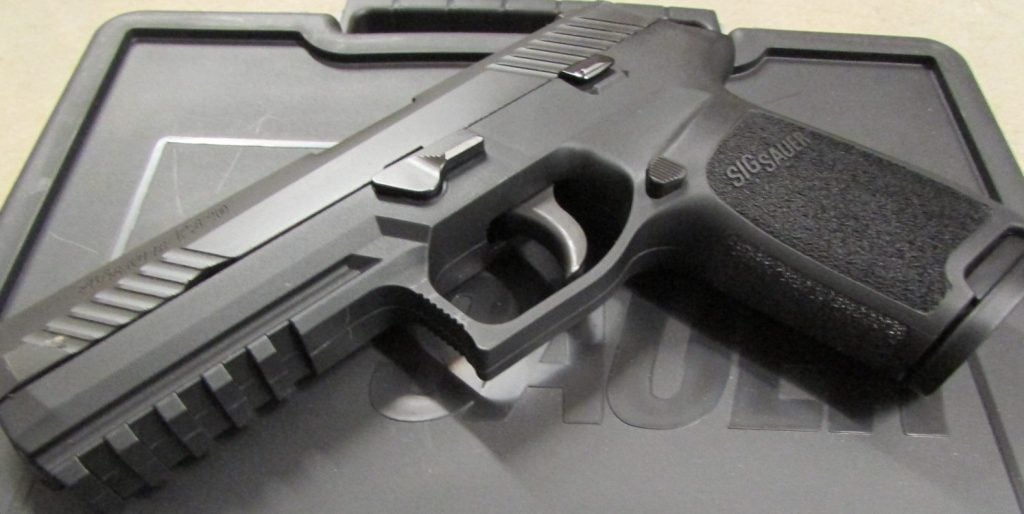 Standard P320 models wear steel high contrast sights for maximum durability. A polymer grip frame offers a Picatinny rail for accessories. 
P320 Nitron models represent the most affordable version of the gun, and it's often priced around $500, give or take, depending on new or used status. P320 Nitron guns are fairly standard but well made, reliable, and perfectly competent. 
Do we have a review…of course we do! Read more about the P320 here!
M17/M18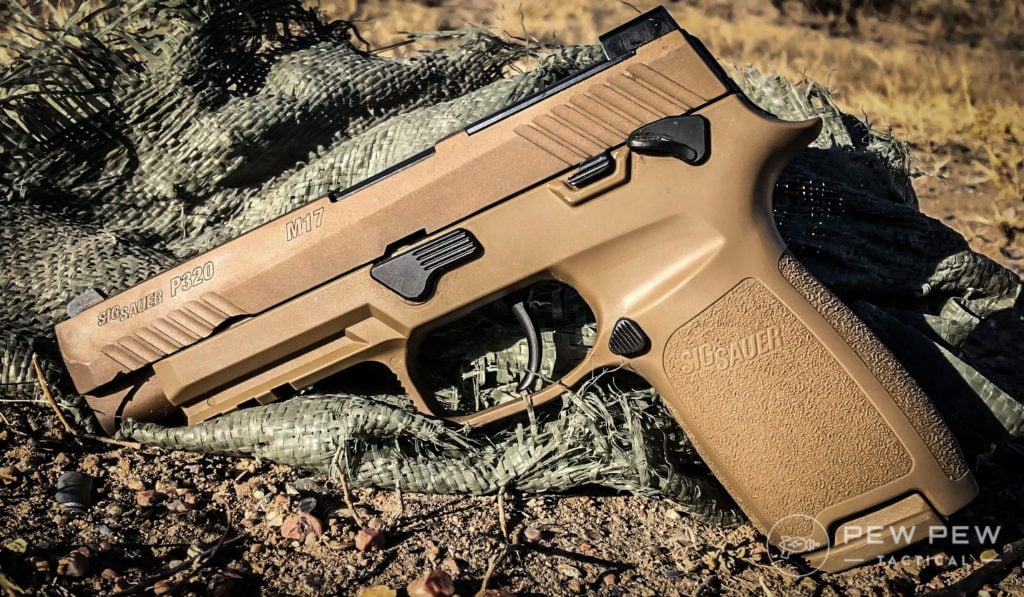 The M17 and M18 series represent the military models of the Sig P320. Shooters can choose between the full-sized M17 or the Carry model of the M18. These guns come in 9mm only and almost perfectly clone the features of the military models. 
This includes optic compatibility with the DeltaPoint pro, manual safety, and night sights.
Oddly, the controls are black instead of FDE like the actual military model. However, the commemorative models feature FDE controls.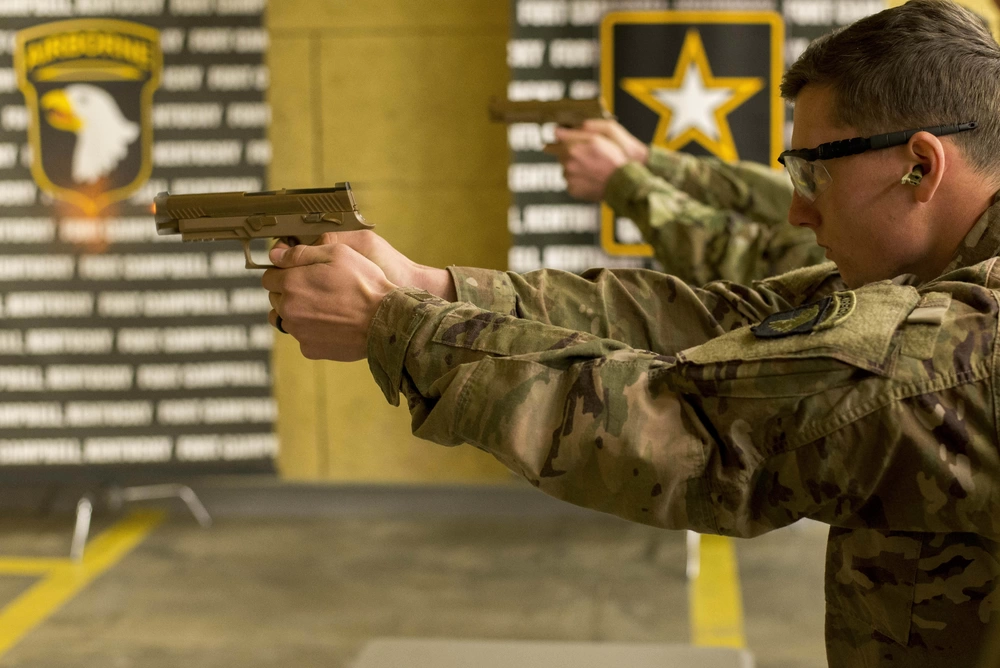 The M17 series appeals to cloners and those seeking to outfit their arsenal with a mil-spec handgun. 
Both the M17 and M18 handguns demand a slightly higher price than the standard models and retail for around $600.
Want to learn more? Check out our review of the M17!
X Series 
Sig produced the X Series as a step up from the standard models. X Series guns come in full-size, carry, and XCompact models. These 9mm guns feature enhanced ergonomics and a completely redesigned grip module. 
Sig included a high trigger undercut, extended beavertail, and a fastback carry cut. For speedy reloads, the X series comes with an integral, low-profile magwell.
The gun is finished off with a straight X series trigger.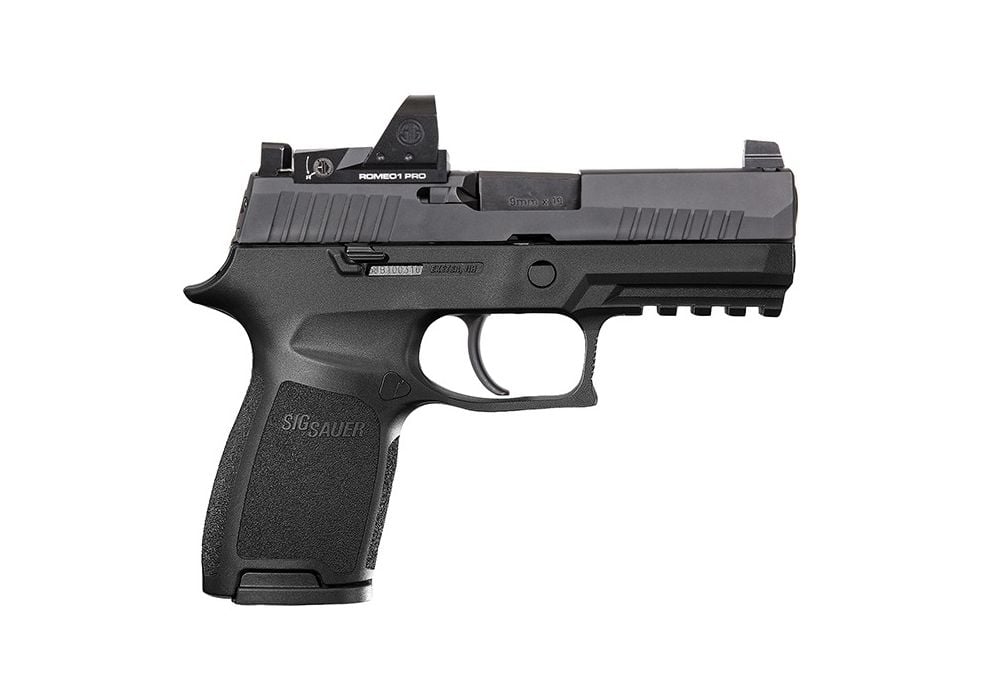 Shooters also get an optic cut for attaching Sig's brand of optics and the DeltaPoint series. IG installed the XRAY3 day and night iron sights with the weapon, which I'm a huge fan of personally.
The RXP models come with an attached ROMEO optic and suppressor height sights. 
All in, the X Series typically exists in the $600 price area, with RXP models much closer to $1,000. 
X-VTAC 
VTAC stands for Viking Tactics, a company run by former Delta commando Kyle Lamb.
The VTAC edition of the P320 mixes a P320 XCarry grip module with a full-sized slide for an odd combo. These guns feature the VTAC day and night sights that are true day and night sights. 
"Yo dawg, I heard you like three-dot sights, so put three-dot sights on your three-dot sights."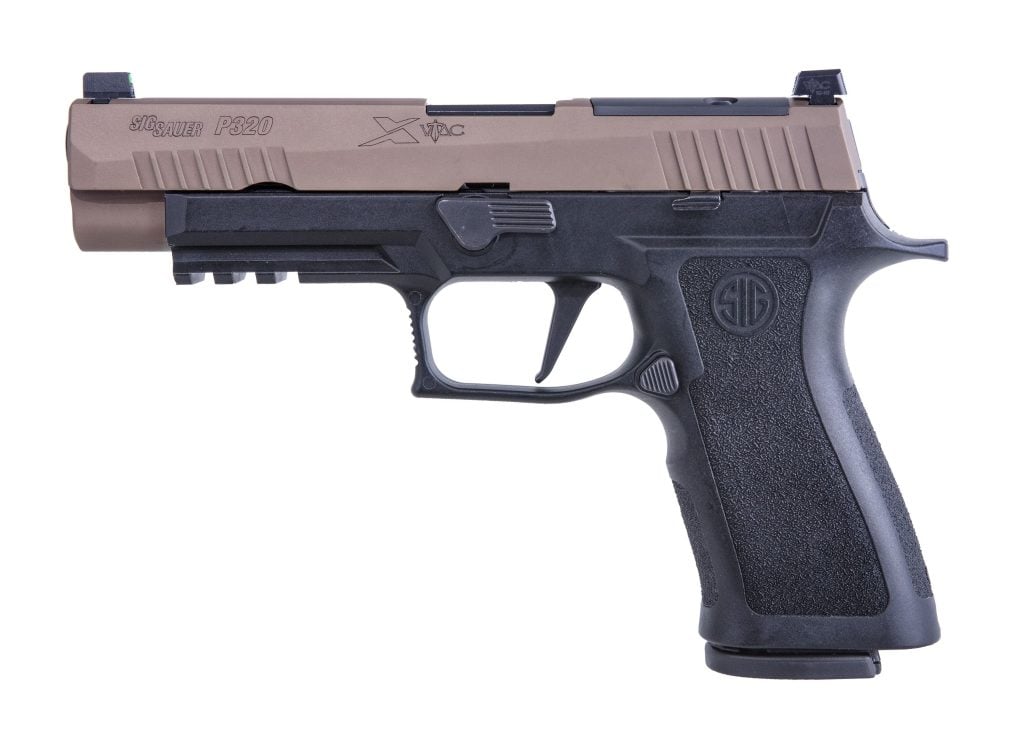 That's how it works. These front and rear sights feature double the dots. These dots are high visibility fiber optics for daytime shooting and tritium lamps for low light shooting. 
If you prefer an optic, the weapon's cut for it. Luckily, this isn't the rear sight plate style Sig uses for the M17. Just a regular optic cut, so your VTAC rear sight stays in place. 
The VTAC models pack a few extra features into your XSeries guns, and price-wise they slide in at about $700 on average. 
P320MAX 
The P320MAX came to the table for the carry optics division. Thus, iron sights are optional, and the P320MAX comes equipped with the ROMEO3MAX red dot optic. 
It's a team-up between pro shooter Max Michel and Sig Sauer to produce a competition-ready pistol. Sig tosses in four 21-round magazines to make it truly competition ready.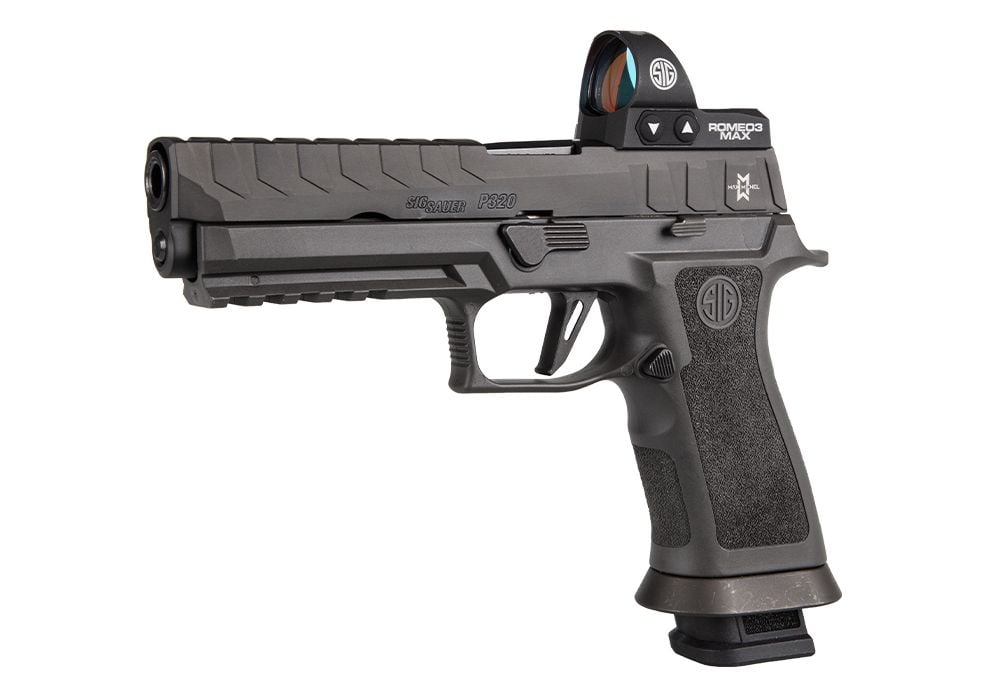 The gun uses the XSeries XFULL TXG grip module. I'm throwing lots of Xs at you.
Do you know all the XSeries features? Well, you get them with this gun, the enhanced grip module, and better ergonomics. 
TXG comes into play because of the tungsten weight positioned in the grip. This helps reduce recoil and increase control. A big 5-inch bull barrel also gives the weapon some weight and control. 
Sig redesigned the slide texture to provide a wrap-around surface on the slide. They also include a 12 and 14-pound recoil spring for load customization. Expect to pay close to $2,000 for a P320MAX. 
AXG
I mentioned that Sig made their name with heavy, metal-framed pistols, right? Even though the P320 was brought into this world as a polymer pistol, it'll leave with a metal grip module.
Sig's AXG models give you an aluminum grip module. 
The AXG grip module provides an incredibly ergonomic grip module that uses the XSeries ergonomics. This includes a higher trigger guard undercut and an enhanced beavertail.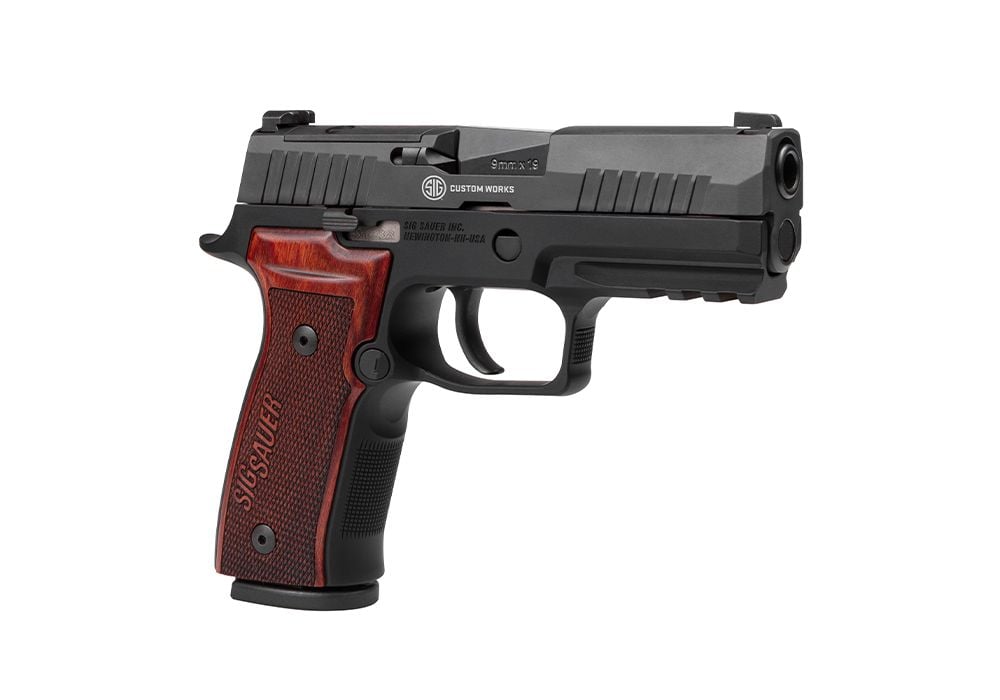 The AXG uses the Legion trigger, XRAY3 sights, and the new Pro-cut to accommodate Sig, Trijicon, and Leupold optics. 
Three of the four AXG models use the carry configuration, and the three models offer you different looks. The Scorpion is the super tactical FDE model, the Rosewood is dark black with Rosewood grips, and Equinox is just beautiful. 
Sig's AXG Pro features a carry grip module with a heavily customized, full-length pro slide. This slide is heavily customized and features the same pro-ready optics cut.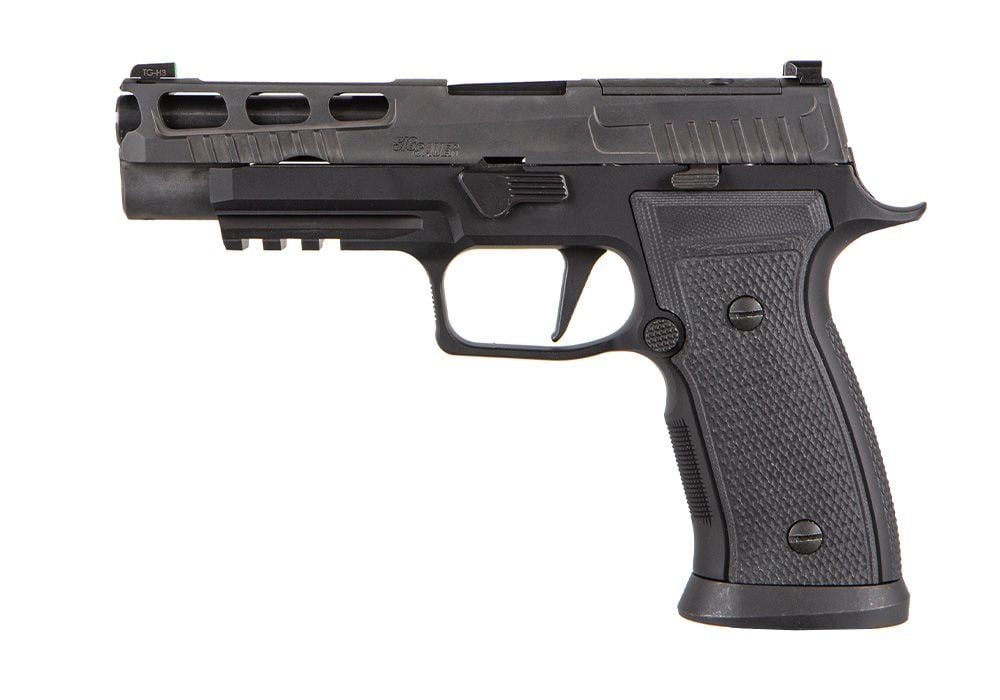 These are Sig's first Custom Works pistols, and they come in a sweet Negrini Italian case and are accompanied by three magazines. Be prepared to spend about a grand on these guns. 
Check out our full review of the Scorpion AXG here!
P320 TACOPS 
The P320 TACOPS guns are an interesting bunch. Sig's standard TACOPS is a standard full-sized P320 with four 21-round magazines, TFO front sight, and SIGLITE rear sight. The combination of these features forms a slightly more advanced P320.
Sig's other P320 TACOPS is uber tactical with a carry frame and compact slide, but full-length barrel. The barrel is threaded and suppressor or compensator ready.
Its sights are suppressor height, and the guns come with four 21-round magazines. 
XFive Legion
Sig's Legion represents a quasi-limited edition, top-of-the-line, exclusive club gun series.
According to Sig, the XFIVE Legion is the "flagship" of P320 pistols. It features a 5-inch bull barrel for maximum accuracy. The Dawson Precision adjustable sights help, and you can swap the rear sight for an optic on demand. 
A TXG grip module gives you the weight of a steel pistol with the flex of a polymer frame pistol. According to Sig, this reduces recoil, and the recoil reduction is up to 50%.
A solid steel guide rod and a 14- and 12-pound recoil spring allow you to tailor the gun for your load and reduce recoil even more. 
Finally, topping it all off is some slide cuts to reduce slide weight and the weight of recoil that comes back at you.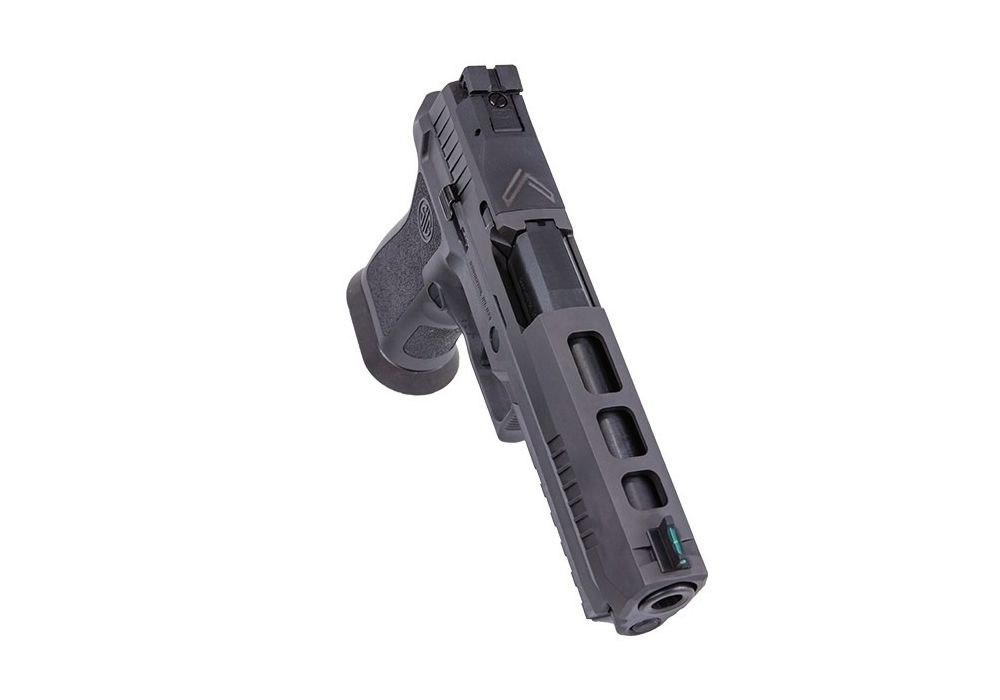 A removable magwell helps speed up reloads, and the magazines wear Henning Group base plates for a no-compromise drop-free design. On top of that, the weapon includes the famed flat-faced, skeletonized Legion trigger. 
XCarry Legion
A second Legion model contains pretty much all of the features of the XFIVE Legion minus the long barrel and slide.
The XCarry Legion features a 4.6-inch threaded barrel behind a compact slide. Atop the slide is a set of suppressor height sights. 
Other than that, it's identical to the XFIVE in features. As you'd expect, these guns cost a pretty penny. And shooters will spend it. 
P320 Spectre
Sig produced three Spectre variants of the P320, and they are all pretty sweet. These are incredibly customized pistols outfitted with pro slides and unique grip modules.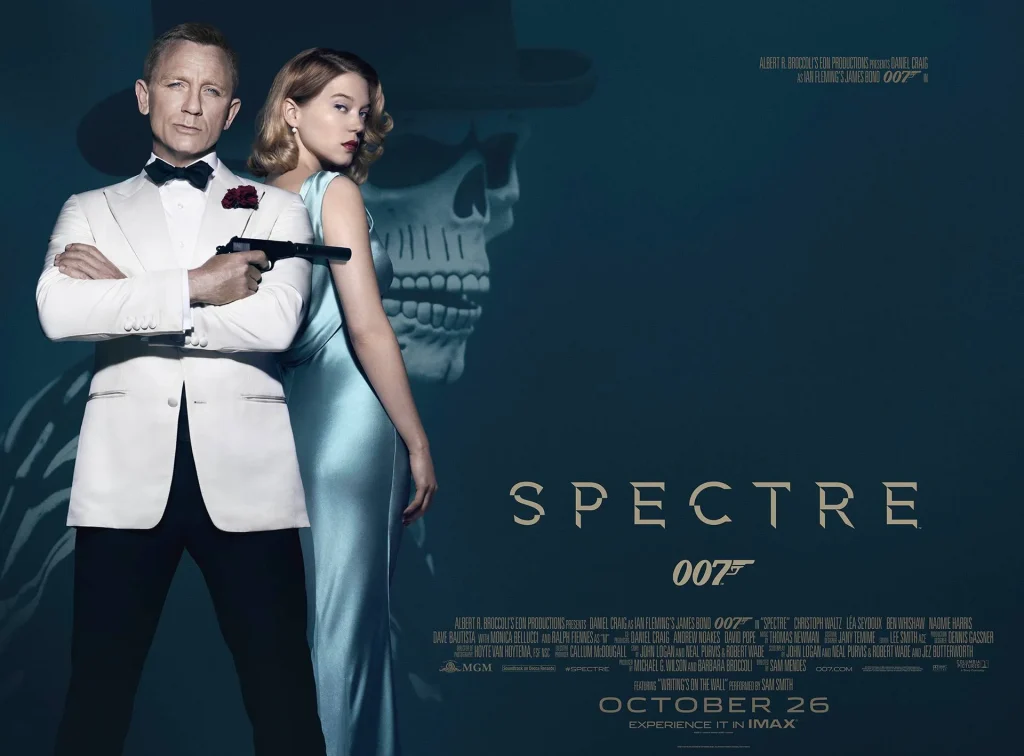 My favorite Spectre is the P320 Spectre Comp.
This variant comes with a full-sized TXG XSeries grip module that's outfitted with the LXG laser engraved package for a clean appearance and a sure grip on your gun. 
The gun has a 4.6-inch threaded barrel that comes outfitted with a compensator. The compensator fits perfectly with the slide and grip module. It blends in brilliantly and looks outstanding.
The Spectre slide gives you that modern lightening cut design that looks brilliant. It's also optics ready with the Pro-cut and fitted with a gold barrel and XSeries gold trigger. 
The Spectre XCarry keeps the same grip module, optic cut, gold trigger, and barrel but ditches the comp for a more concealable pistol.
You get the same sexy Spectre slide work and excellent laser engraving at a slightly lower price. 
Finally, the Spectre XCompact gives you the smallest and most straightforward of the three Spectres. It does lack the fancy gold barrel and trigger but does have an XSeries trigger.
We also get the beautiful slide and optic cut. 
We have the LXG grip module but not the TXG infused module. It's designed for concealed carry but way too pretty for a role like that.
Spectre guns run between $1,199 and $1,500, depending on the model. 
Final Thoughts
Sig Sauer offers plenty of P320 models to choose from — whether you're after something for carry, something for the range, or just something that looks pretty.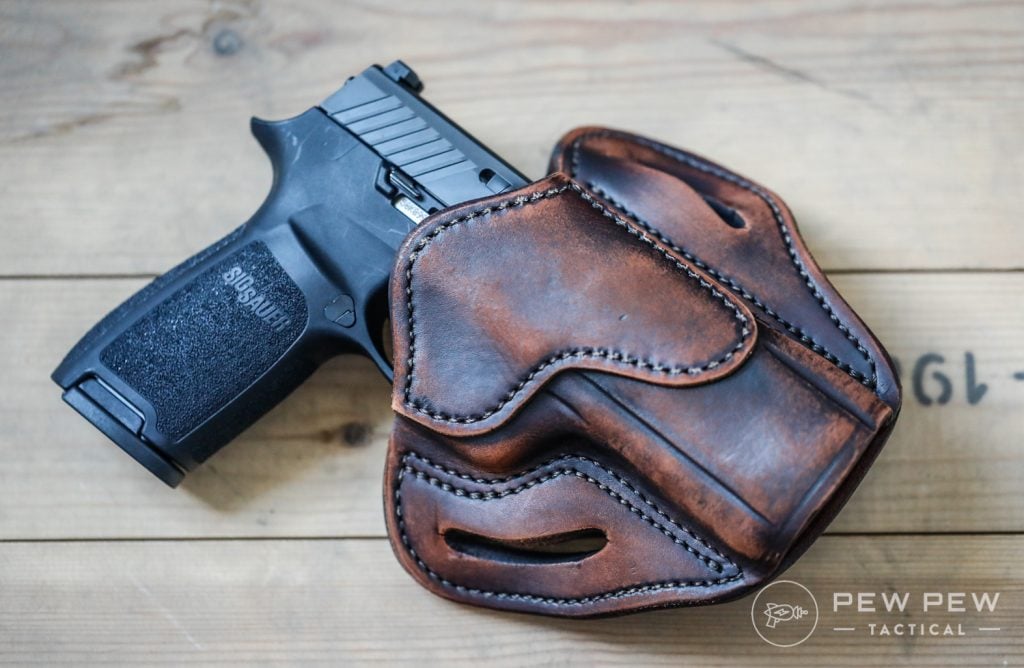 What's your favorite? Let us know below! Looking for parts and accessories for your P320? We got you covered with our list of the Best P320 Upgrades.