When it comes to the .40 Smith & Wesson vs. 9mm there is an endless debate raging. There are benefits to why each is better, but let's talk about .40 chambered Glocks.
The models are strikingly similar to the 9mm versions, so size isn't really the differentiator here. It's the number of rounds they can hold and, of course, the larger caliber.
A lot of people swear by the .40, including many law enforcement and government agencies. It's that happy medium between the .45 and the 9mm in terms of size, weight, and how many rounds you can carry in a single magazine.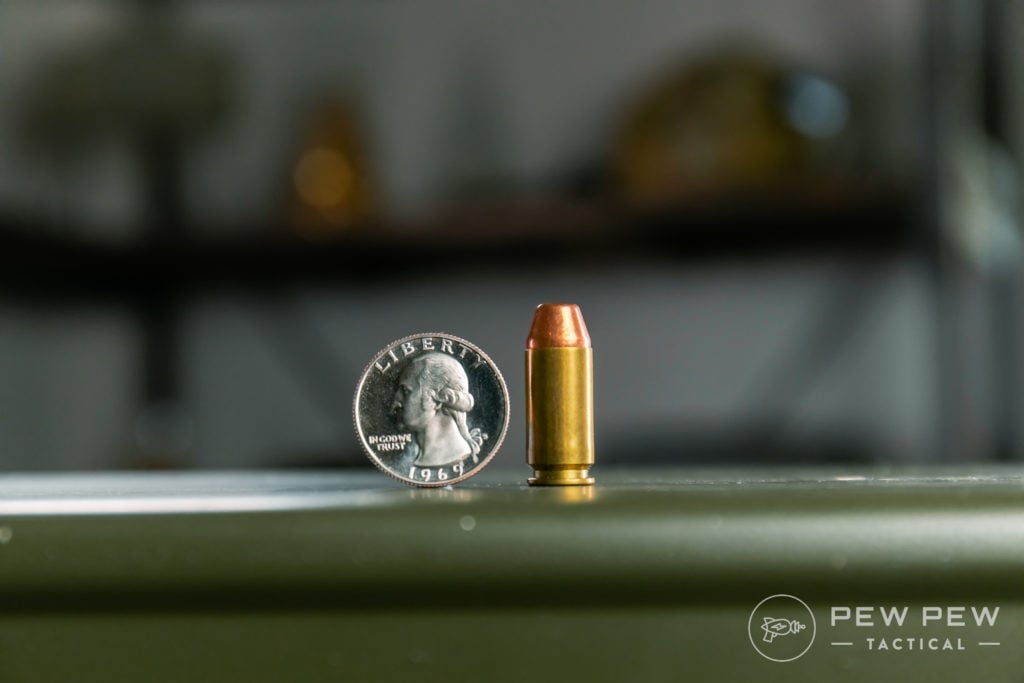 When it comes to the Glock models, each has its place. Most of the calibers have a few variations that offer different features and sizes to fit your needs and use.
So, today, let's dive in and talk about the various models, what they can be used for, and ultimately help you decide which is right for you!
So keep reading!
Summary of Our Top Picks
Best Glocks in .40 S&W
1. Glock 22
Specs
Type:

Full-size

Capacity:

15 rounds

Weight:

22.9 oz

Length:

7.3″

Height:

5.4″

Width:

1.18″

Barrel:

4.5″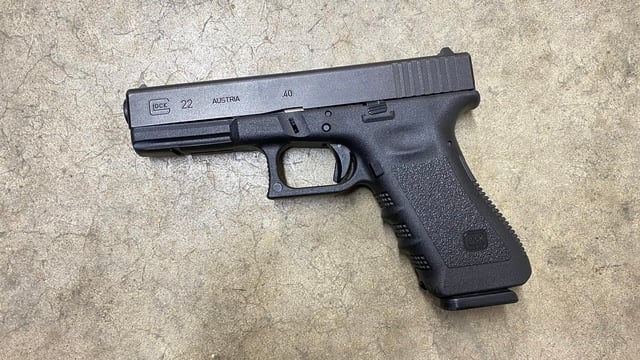 The full-size Glock 22 was made to fill the gap between .45 and 9mm. Because of its usefulness and reliability, many police and government agencies adopted this model as their service pistol.
Its larger size means there's a lot to hold onto and that helps temper recoil. It offers those familiar Glock aesthetics that you know and love.
The Glock 22 is your go-to if you want a full-size gun that's really reliable in any environment.
2. Glock 23
Specs
Type:

Compact

Capacity:

13 rounds

Weight:

21.2 oz

Length:

6.9″

Height:

5.0″

Width:

1.18″

Barrel:

4.0″
The Glock 23 is the compact version and, again, this is a popular handgun for police and government agencies.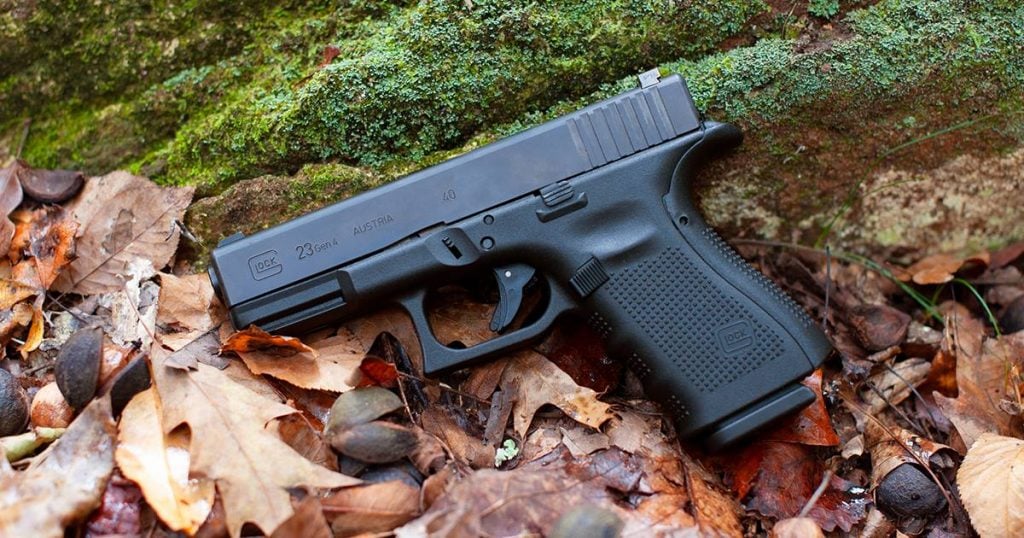 One of the big selling points is a large capacity yet lightweight feel. This one is great if you want a compact concealed carry weapon, or if you have smaller hands. 
Having the accessory rail on the Gen 4 and 5 lets you add a light or other add-on.
If you're just starting out, I would look at the Glock 23. The sizing is great for almost everyone, it's easy enough to conceal, yet big enough to open carry if you'd prefer. 
3. Glock 24
Specs
Type:

Full-size

Capacity:

15 rounds

Weight:

26.7 oz

Length:

8.9″

Height:

5.4″

Width:

1.18″

Barrel:

6.0″
The Glock 24 is what they call a long slide — basically, it has a longer barrel than a similarly sized handgun would. The whole reason for the longer barrel is for accuracy.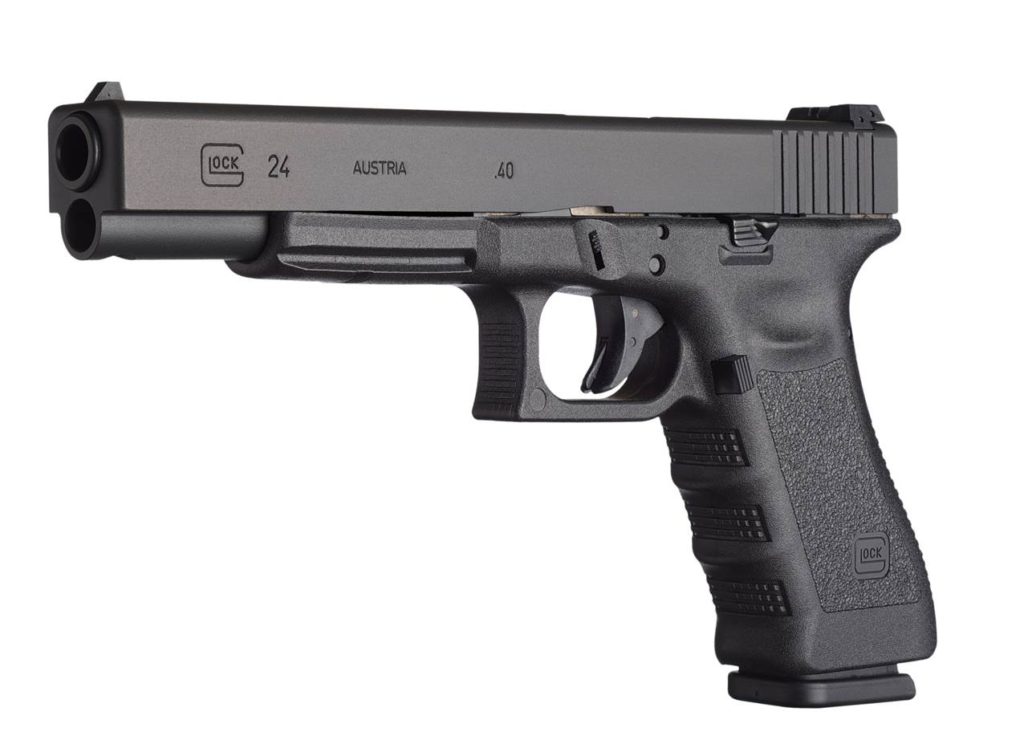 Even though it has a longer barrel, it's still a pretty compact design. That long slide makes it a bit more accurate.
This gun would work well in competition and some carry situations…that's if you can find one. These aren't as easy to source as some of the other models.
4. Glock 27
Specs
Type:

Subcompact

Capacity:

9 rounds

Weight:

19.8 oz

Length:

6.3″

Height:

4.2″

Width:

1.18″

Barrel:

3.5″
The Glock 27 is the subcompact of the group. It's small, fairly lightweight, and packs a punch.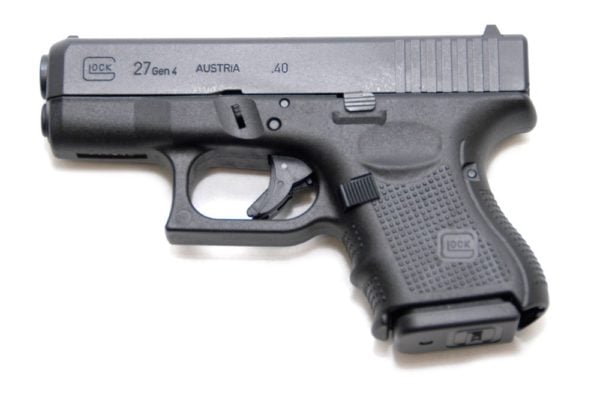 Having the 9+1 capacity is really helpful when you need it. Armed citizens like to use it for their concealed carry weapon.
This gun is a fantastic CCW or backup weapon. It's a little guy that packs a punch that's easy to conceal.
5. Glock 35
Specs
Type:

Full-size

Capacity:

15 rounds

Weight:

24.5 oz

Length:

8.1″

Height:

5.4″

Width:

1.18″

Barrel:

5.3″
The Glock 35 is the handgun of choice for many competition shooters. Similar to the Glock 24, this 35 has a longer slide.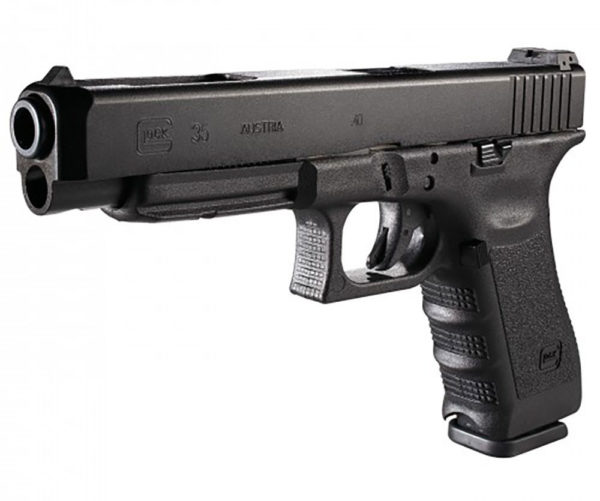 It also comes in the MOS (Modular Optic System) configuration. If you want a red dot, this is the model to choose.
Final Thoughts
With a durable reputation and multiple models, you're bound to find a .40 S&W chambered Glock to suit your needs — from competition to carry.
The nice thing about Glock is you get a dependable gun in a very familiar build, so swapping to any model will feel about the same. You can thank those Glock ergonomics for that.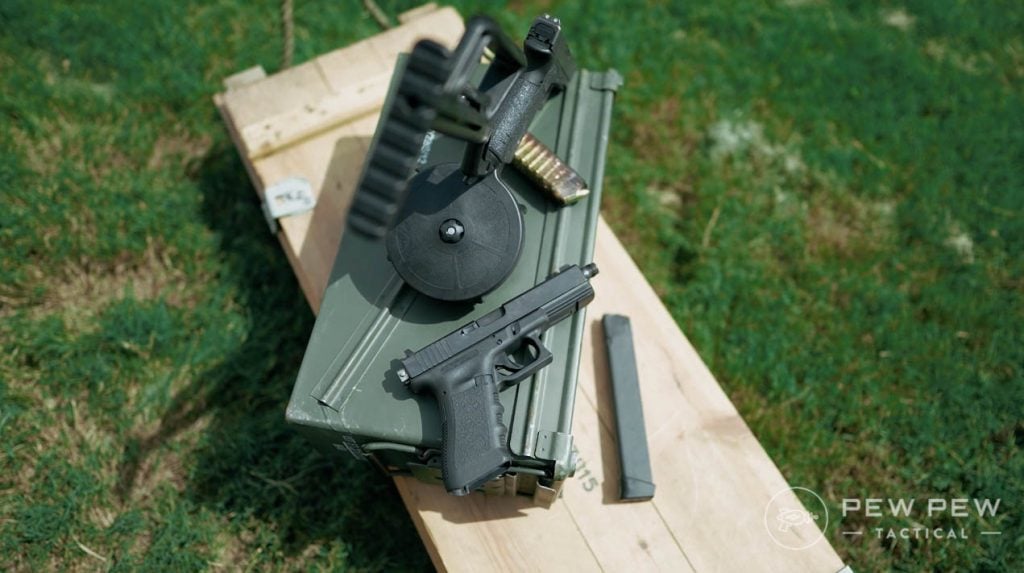 What's your favorite .40 cal Glock model? Drop it in the comments below. For more Glock goodness, check out the Best Glocks Across Calibers.