Modern-day knife designs have become increasingly elaborate, but if we look back at the traditional knives of our ancestors, they were actually quite simple. The Sami, an indigenous people from northern Norway, Sweden, and Finland, rely on knives for processing wood and meat in their bitterly cold environment. Sami knives are typically made in two sizes — the smaller blade is commonly known as a puukko, designed for delicate tasks such as skinning and shaving tinder; the larger blade is often called a leuku, and it serves to chop through hard wood and reindeer bone. Norwegian knifemaker Helle Knives has released a new fixed blade inspired by the latter tool, known as the Helle Nord.
The Helle Nord features a 5.7-inch drop point blade with sturdy full-tang construction and the classic Scandi grind popularized by knives from this region. It's constructed from field-serviceable and corrosion-resistant Sandvik 14C28N stainless steel, and clad with European curly birch handle scales (another reference to the traditional Sami design). The spine of the blade is ground to a 90-degree edge to allow easy striking of a ferro rod.
One place the Nord differs from tradition is its contoured handle shape. Helle says this is intended to give a secure grip close to the blade for precise cuts, and to reduce the risk of slippage during heavy chopping tasks.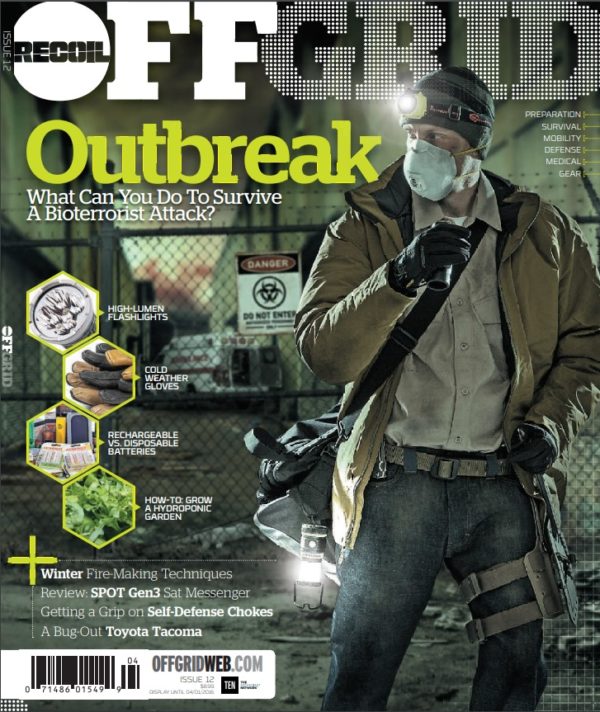 Subscribe Today and Save!
Anders Haglund, co-developer of the Nord, explained that he prefers not to apply any modern terms to the knife design. "We didn't want to label the Nord with terms like survival or bushcraft. In the wilderness, these words are meaningless; the only way to build useful knives that are comfortable in the hand is to use them in the field." While this sentiment is understandable, it's clear that this knife falls into a category most of us would refer to as a camp knife or bushcraft knife — especially given its Scandi grind, a favorite characteristic of modern bushcraft progenitor Mors Kochanski.
Every Nord will be manufactured at the historic Helle factory in Holmedal, Norway, where the company has been making blades for over 90 years. MSRP is $249, and includes a traditional leather belt sheath. The Helle Nord is expected to hit stores in July 2022. For more information, visit Helle.com.
---
Prepare Now:
Disclosure: These links are affiliate links. Caribou Media Group earns a commission from qualifying purchases. Thank you!
---
STAY SAFE: Download a Free copy of the OFFGRID Outbreak Issue
In issue 12, Offgrid Magazine took a hard look at what you should be aware of in the event of a viral outbreak. We're now offering a free digital copy of the OffGrid Outbreak issue when you subscribe to the OffGrid email newsletter. Sign up and get your free digital copy Click to Download!
---