For me, there's something about a classic Remington bolt-action rifle that you can't beat.  
The Remington 700 has been tried and tested in virtually every scenario and has a proven track record of success. A longtime staple in the hunting world, the Model 700 has also seen its fair share of use in competition and target shooting.
As such, the Model 700 enjoys one of, if not the largest, aftermarkets for bolt action rifles. Just about every single component on the gun has numerous aftermarket and custom options. Many custom rifle builds and modern rifle manufacturers use Model 700-style actions as the basis for their guns.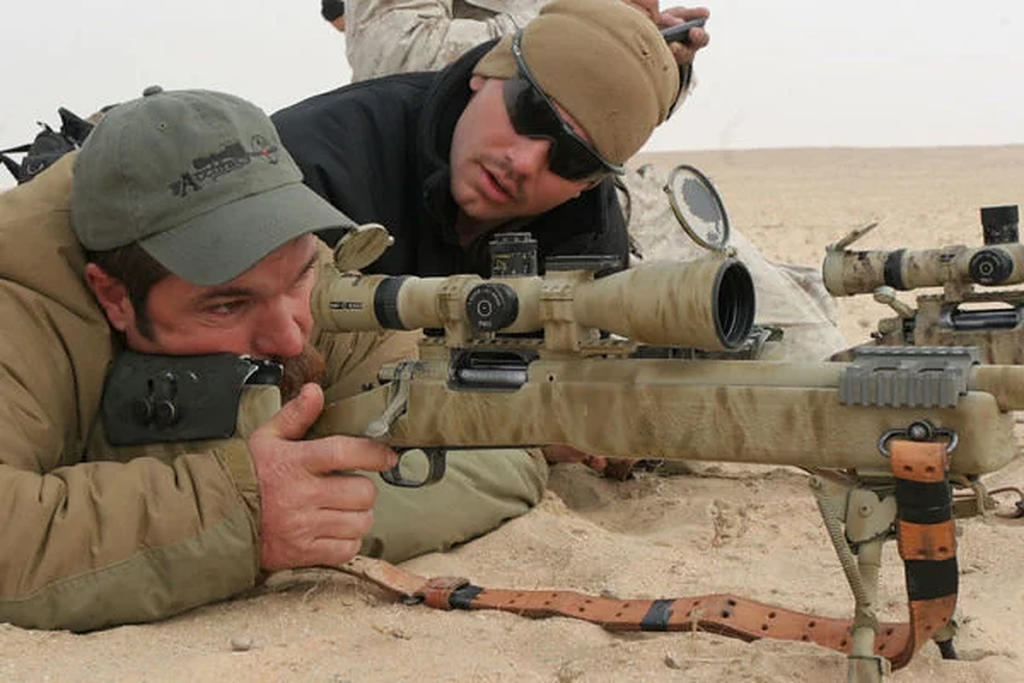 Owing to its rugged and simple action, it's no coincidence that this bad boy has also been a favorite sharpshooter's rifle in law enforcement and has seen military action from the Army and USMC in the form of the M24 and M40.
All current Remington Model 700 variants are equipped with Remington's patented X-Mark Pro trigger system. It's a good trigger overall, with about 3.5 pounds of pull weight straight out the box and the ability to adjust the weight further using an external screw.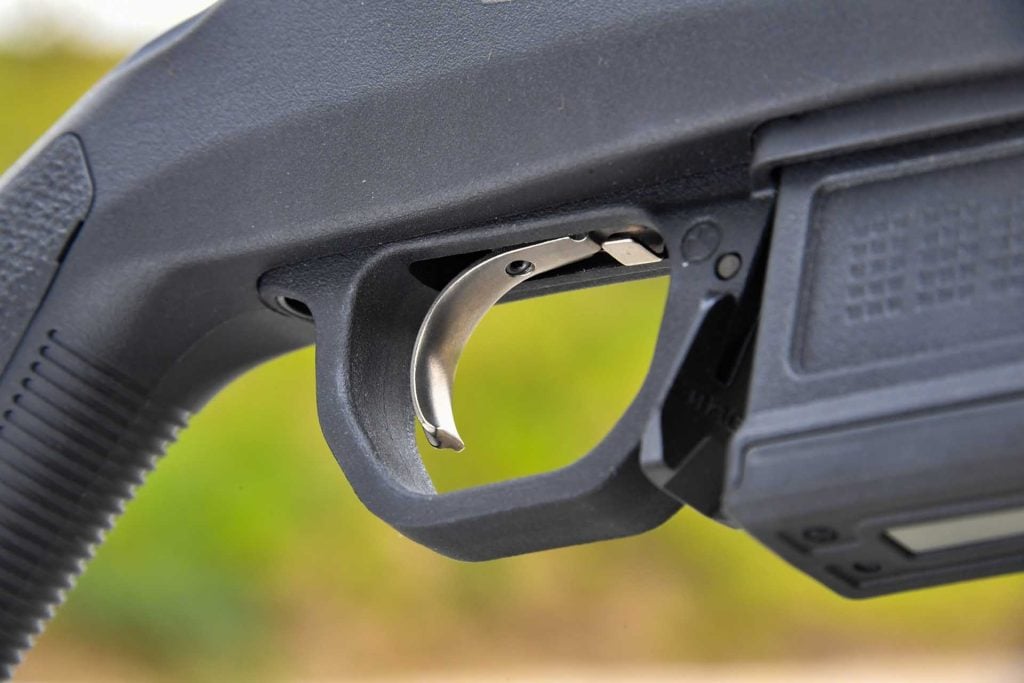 Full disclosure, the X-Mark Pro isn't perfect. Remington was the target of a class action lawsuit due to safety issues associated with the trigger. Remington has since fixed these problems, but if you own an R700 with an X-Mark Pro made between 2004 and 2014, you should look into getting the trigger replaced.
With that out of the way, let's dive into some of their best models.
Summary of Our Top Picks
Table of Contents
Loading…
Best Remington 700 Rifles
1. Model 700 CDL
The Remington 700 CDL is a premium hunting rifle based on the traditional design of the Model 700, which was introduced in 1962. It's hailed as an incredibly accurate and dependable rifle, making it one of the most favored guns among hunters and collectors.


When talking about the top all-purpose hunting rifles, you can bet your bottom dollar that the Model 700 comes up at some point during the conversation. Straight out of the box, the CDL is ready for virtually anything you throw at it. Mount your favorite scope, and you're ready to go.
All CDL models come with a classic profile American walnut stock with a satin finish, which gives the gun an elegant look.
Current calibers available:
.

243 Winchester – 24" barrel

25-06 Remington – 24" barrel

.

270 Winchester – 24" barrel

7mm Remington Mag – 26" barrel

30-06 Springfield – 24" barrel

.

300 Winchester Mag – 26" barrel
2. Model 700 CDL SF
The Remington 700 Classic Deluxe SF has the vintage Model 700 design we've all come to know and love. It sports a stainless steel fluted barrel (hence the name SF), bolt, trigger guard, and bottom metal.
Aside from that, it's virtually the same as your standard Model 700 CDL.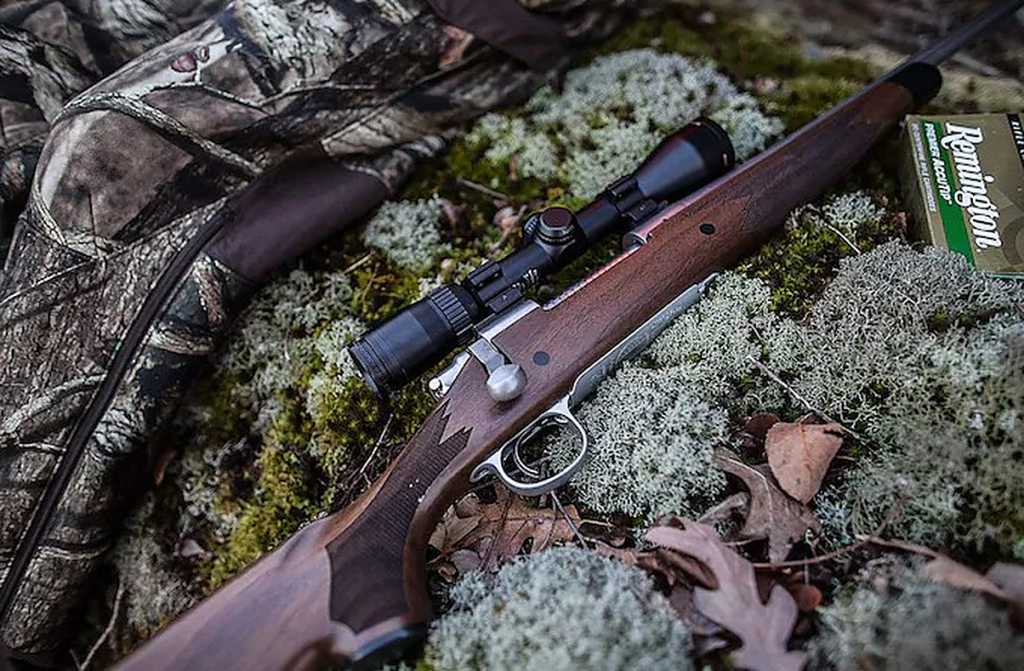 The benefits of the stainless fluted barrel include better shooting consistency, weight reduction, and corrosion resistance. Depending on the caliber of the gun, the CDL SF will weigh between 7.5 to 7.62 pounds.
Current calibers available:
.

270 Winchester – 24" barrel

7mm Remington Mag – 26" barrel

.

30-06 Springfield – 24" barrel
3. Model 700 BDL
The Remington 700 BDL is a deluxe model that's functionally similar to the CDL but with some slightly different features.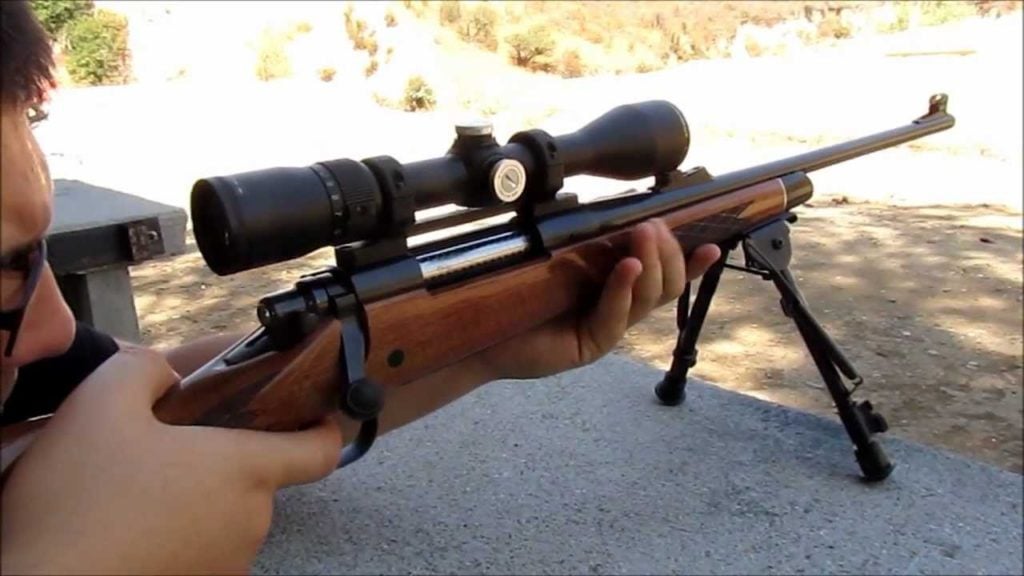 While made out of the same American walnut finish as the CDL models, the BDL's Monte Carlo stock design brings a different look by providing a slightly lighter finish, a different checkering pattern, and a raised cheek piece.
Although the BDL is the only current Model 700 equipped with iron sights, the raised cheek piece helps ensure a proper cheek weld and sight picture if you choose to mount a scope.
The other significant difference between the BDL and the CDL models is barrel length, with the BDL having 2 inches less barrel than the CDL in both the standard and magnum configurations.
Current calibers available:
.

243 Winchester – 22" barrel

.

270 Winchester – 22" barrel

30-06 Springfield – 22" barrel

7mm Remington Mag – 24" barrel
What do you think of the BDL model? Give it a rating below.
4. Model 700 SPS
The Remington Model 700 SPS is the bread and butter working man's rifle on this list. Owing to its synthetic stock and cost-effective matte finish, the SPS is the lowest-priced option on this list.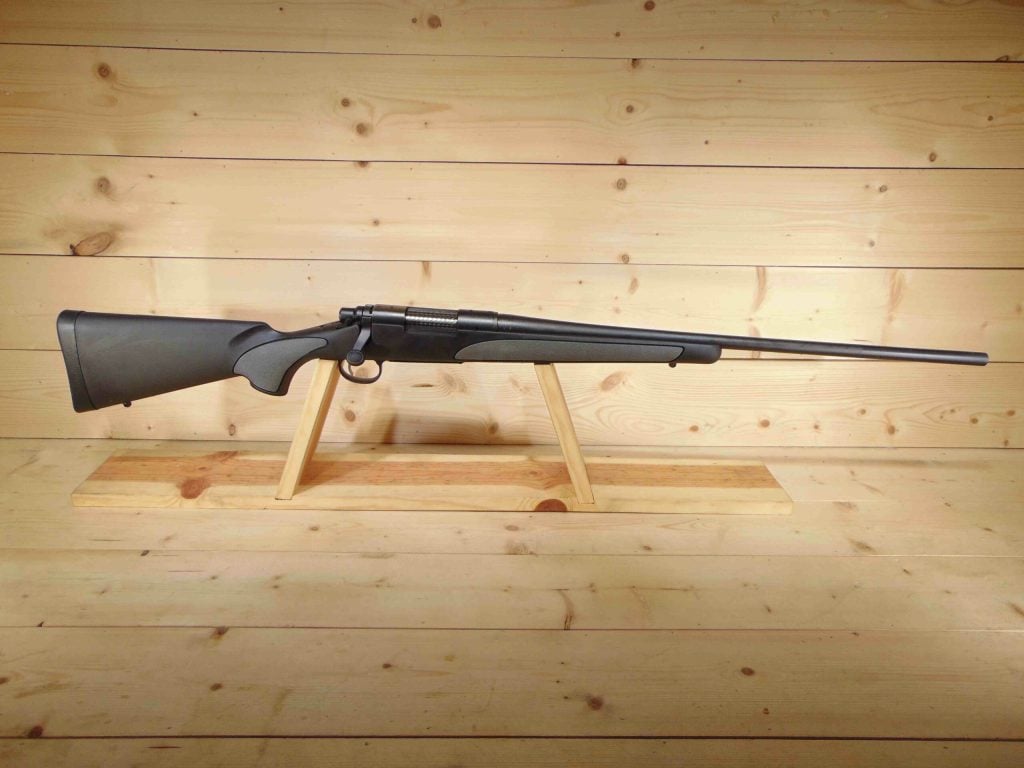 Don't be fooled by the price difference, though — the guts of the rifle remain the same. With that in mind, the SPS performs nearly as well as its more expensive counterparts, just in a more stripped-down format.
Additionally, the SPS has the widest selection of available chamberings.
Current calibers available:
243 Winchester – 24" barrel

6.5 Creedmoor – 24" barrel

270 Winchester – 24" barrel

7mm-08 Remington – 24" barrel

7mm Remington Mag – 26" barrel

308 Winchester – 24" barrel

30-06 Springfield – 26" barrel

300 Winchester Mag – 26" barrel
5. Model 700 SPS Tactical
The Remington 700 SPS Tactical is an upgraded version of the SPS that focuses on maneuverability without sacrificing accuracy.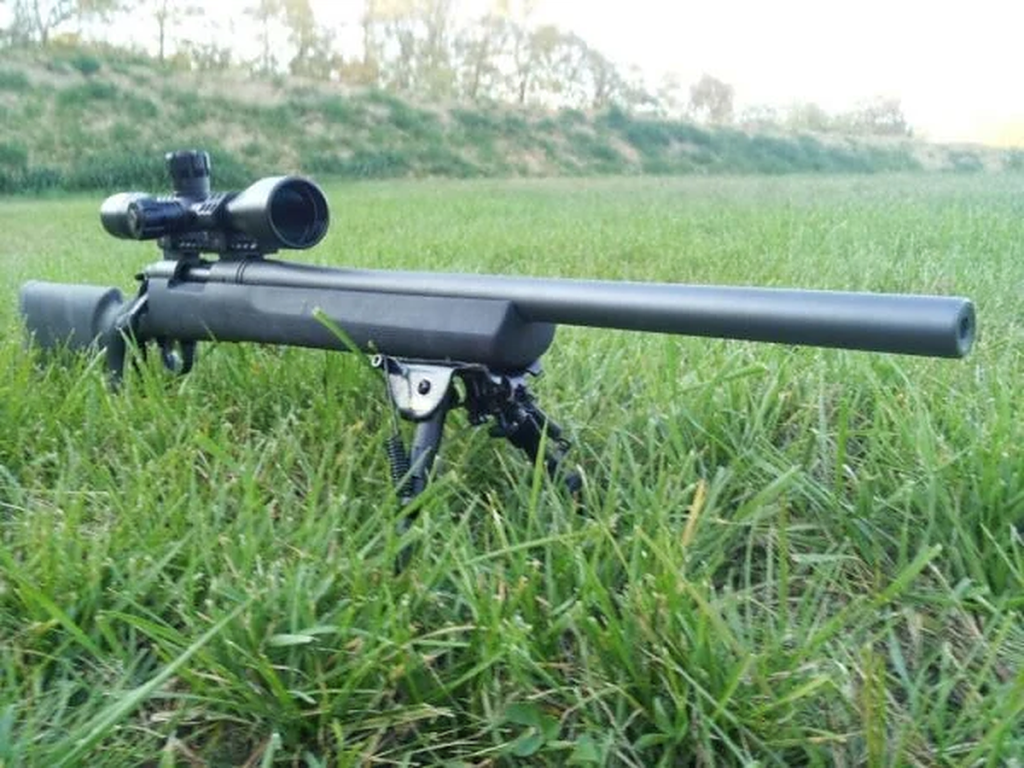 What makes this rifle tactical? For starters, it comes equipped with a shorter, heavy contour barrel. It also sports a Hogue overmolded stock that features pillar-bedding, a semi-beavertail fore-end, and a SuperCell recoil pad.
For those looking to be extra discreet, or extra loud, the 700 SPS Tactical is available with a threaded barrel in its 16.5-inch configuration. Its 5/8×24 thread pitch allows you to thread on a variety of popular suppressors and other muzzle devices, all while keeping the overall length of the gun relatively short.
Current calibers available:
.300 Blackout – 16.5″ Barrel (Threaded)
.308 Winchester – 16.5″ Barrel (Threaded), 20″ Barrel (Non-threaded)
Honorable Mention
Bergara B-14 HMR
While the Bergara isn't a Remington 700, it is based on the same design and takes all standard stocks, chassis, and triggers of the R700.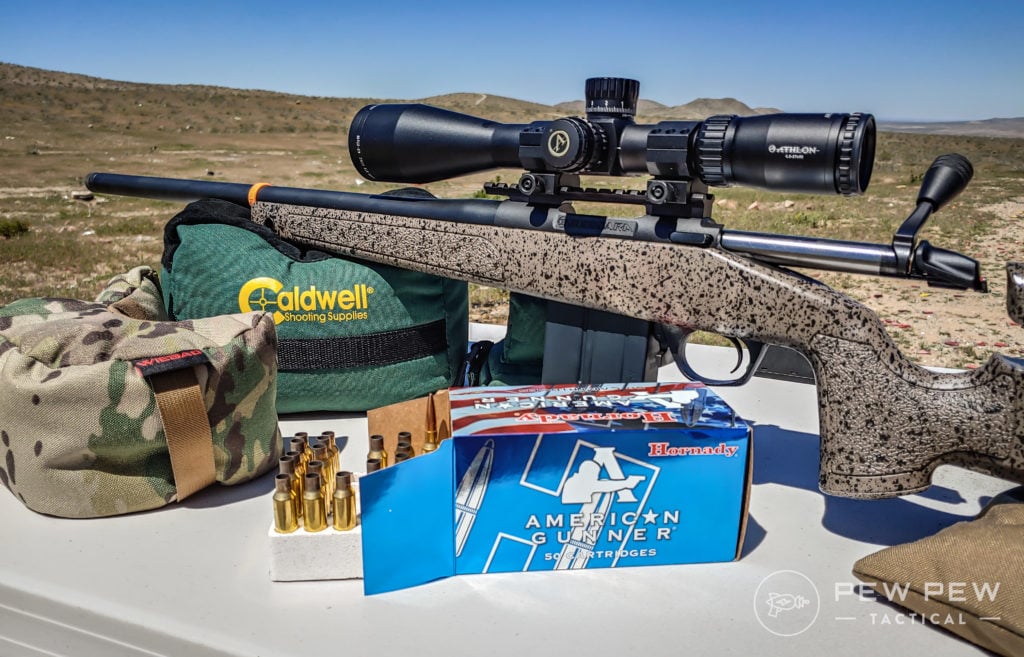 Bergara started as a premium barrel manufacturer before transitioning into making full-blown rifles. They have made quite a name for themselves in the last several years for their excellent line of rifles.
The B-14 HMR is no exception. You get a fantastic trigger, accurate rifle, and smooth bolt. HMR stands for Hunting and Match Rifle, and it will absolutely do both jobs well.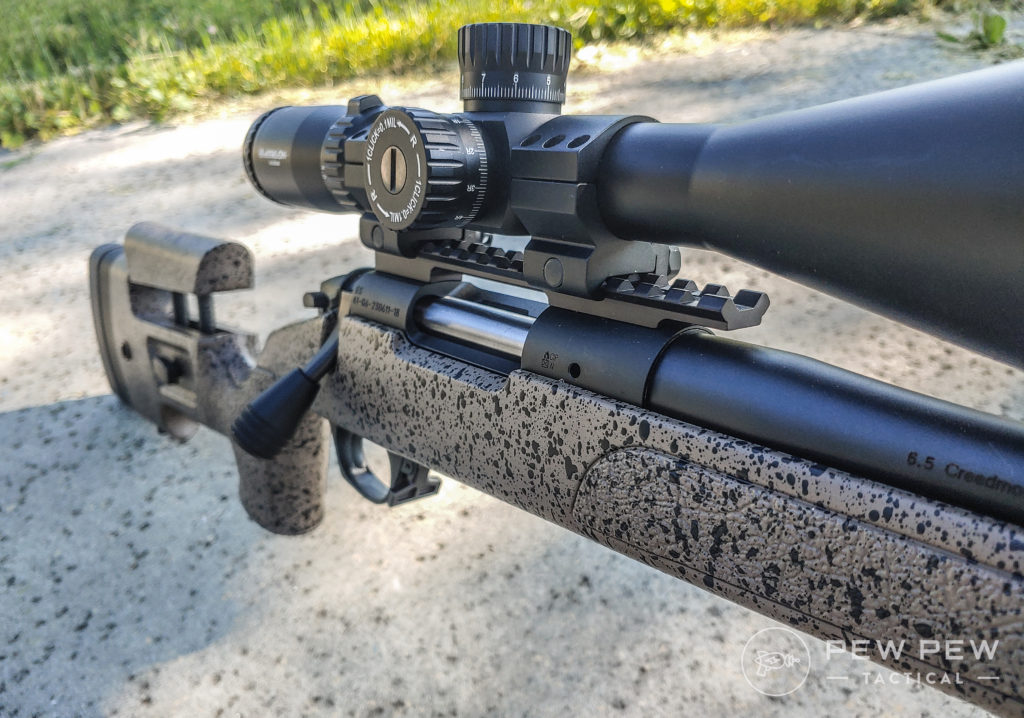 Just the stock alone is packed with features. These include a mini-chassis, adjustable length-of-pull, adjustable cheek height, and QD sling attachment points. The barrel is also fully free-floated with 5/8×24 threads, and the HMR accepts AICS pattern detachable box magazines.
In many ways, these rifles offer many benefits over the venerable Remington 700 while maintaining all of the aftermarket compatibility.
If you are looking for a true do-all rifle, the B-14 HMR is hard to beat for the money. Take a look at our Hands-on Review!
Final Thoughts
The Remington 700 has been in production since the 1960s. Many different sub-models have been produced throughout the years, with various calibers and trims being added and discontinued.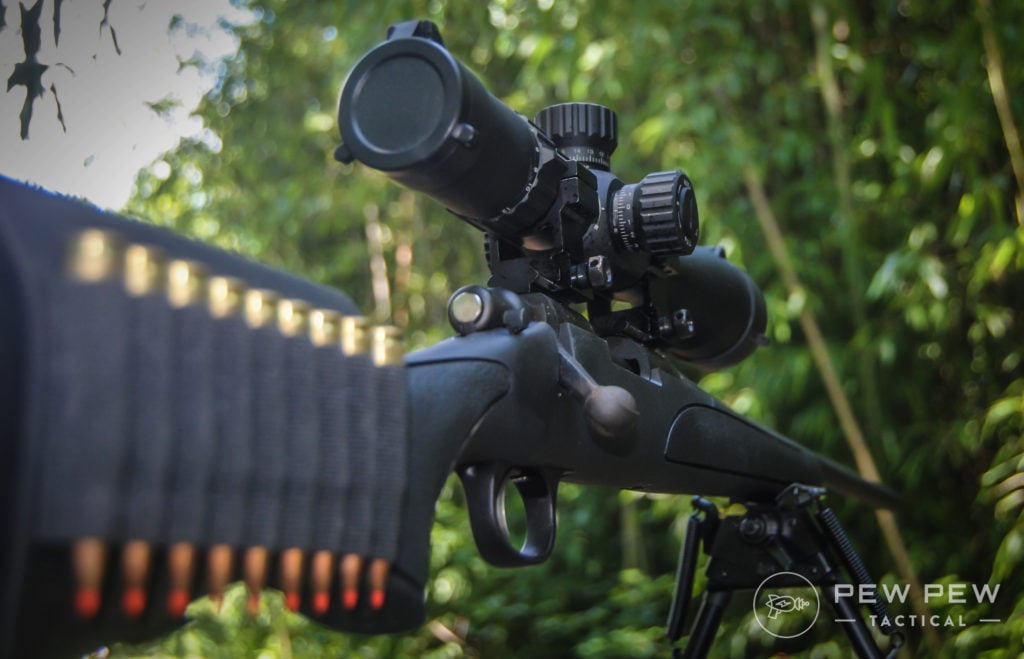 Remington has run into financial issues over the last few decades, but they are currently producing new rifles under their new ownership. While their current lineup is limited, I would expect to see new models in the future as Remington attempts to rebuild their brand.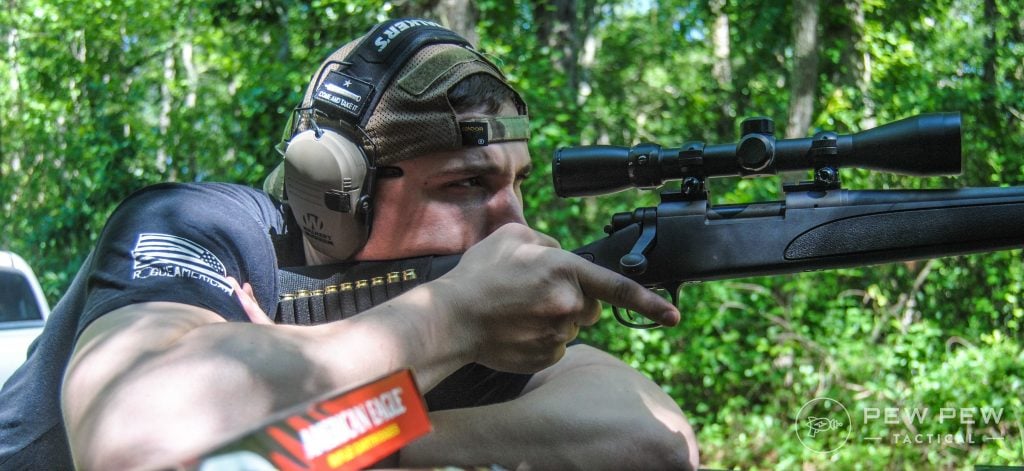 This list is by no means a comprehensive guide of all Model 700s in existence, but it is a good place to get started if you are looking to buy a brand new one.
So, what type of 700 are you shooting? Which one do you want? Let us know in the comments below! Not quite sure if the Model 700 is for you? Check out our ultimate guide to the best bolt-action rifles!