First aid skills are more important than gun skills.
Shoot, that's controversial, isn't it?
"How can you even say that? This is Pew Pew Tactical, is it not!?"
I know, I know — but hear me out.
Understand that I'm most certainly not arguing against the importance of guns. I wholeheartedly agree that carrying every day is a good thing.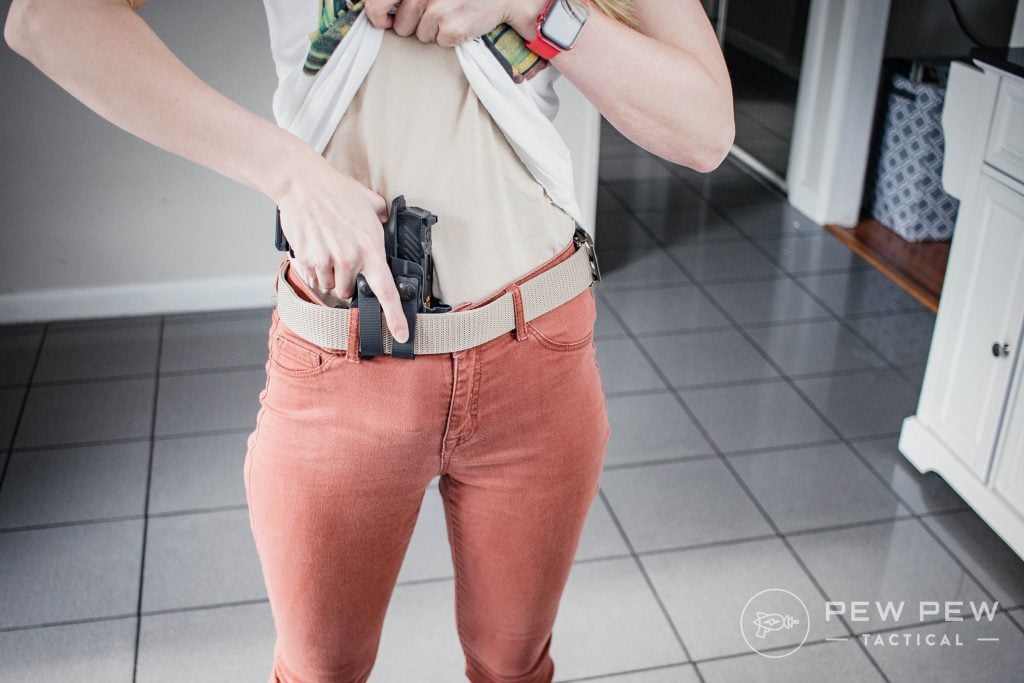 However…
When was the last time you had to use your gun in a self-defense situation?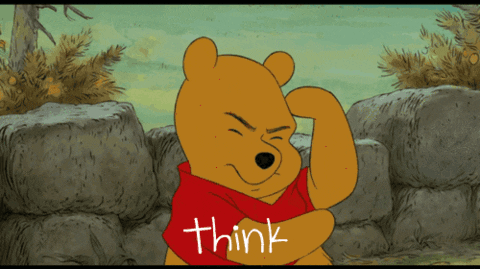 Within my own life, I can think of probably five different times things could have escalated very quickly and for which a holstered gun was/could have been a source of comfort.
I genuinely believe that every patriot should carry a weapon on their person at all times. By no means am I saying that a gun is a useless piece of equipment.
However, when I think about the number of times that I've had to use first aid gear, I quickly lose count.
Table of Contents
Loading…
Are the Odds in Your Favor?
Lacerations, burns, impalement, amputations — they all happen.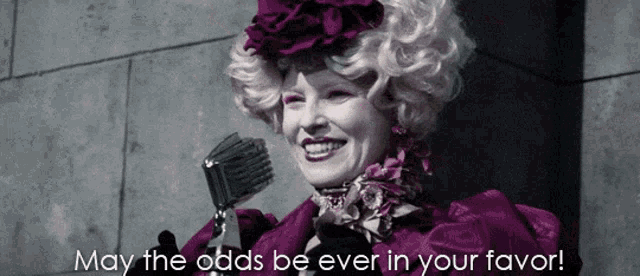 "But that'll never happen. I live a pretty boring life."
Listen, the odds aren't in your favor here. I'm not hoping or saying that something bad will happen to anybody around you, but accidents do happen.
America has a population of roughly 333,075,881 people. There are 39.5 million doctor visits per year and 24.5 million emergency room visits per year for unintentional injuries.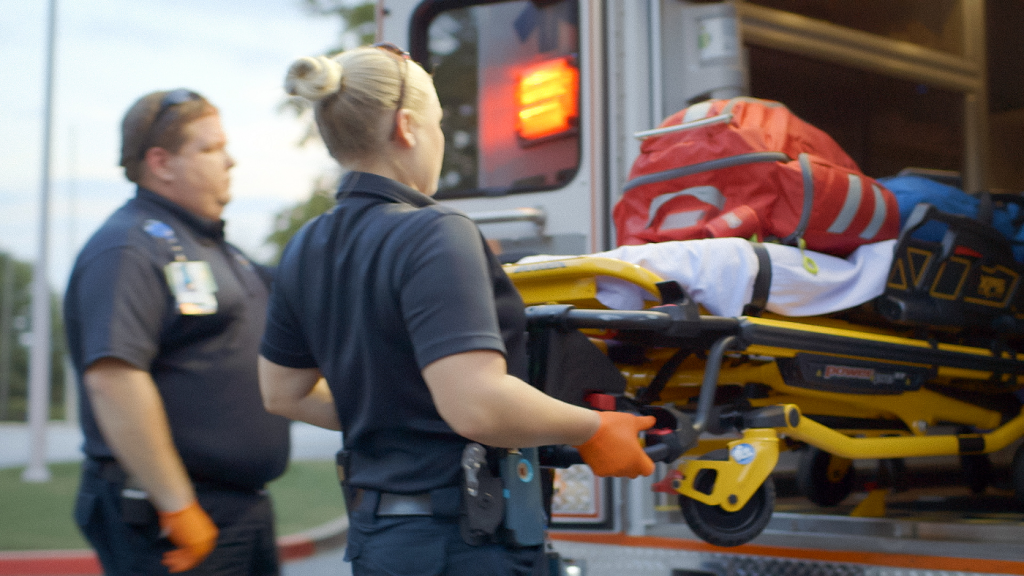 For the sake of argument, let's assume that each of those visits is from a different person. Let's also assume that those who see the doctor for an injury don't get shipped off to the emergency room.
That would mean roughly 19% of Americans will see a doctor or ER in any given year for an accidental injury. That's 1 out of every 5 people you meet on the street.
"I think you are more often to use your first aid skills more often [than your firearm skills] in the real world," Dietrich Easter, also known as Skinny Medic on YouTube and social media, told me.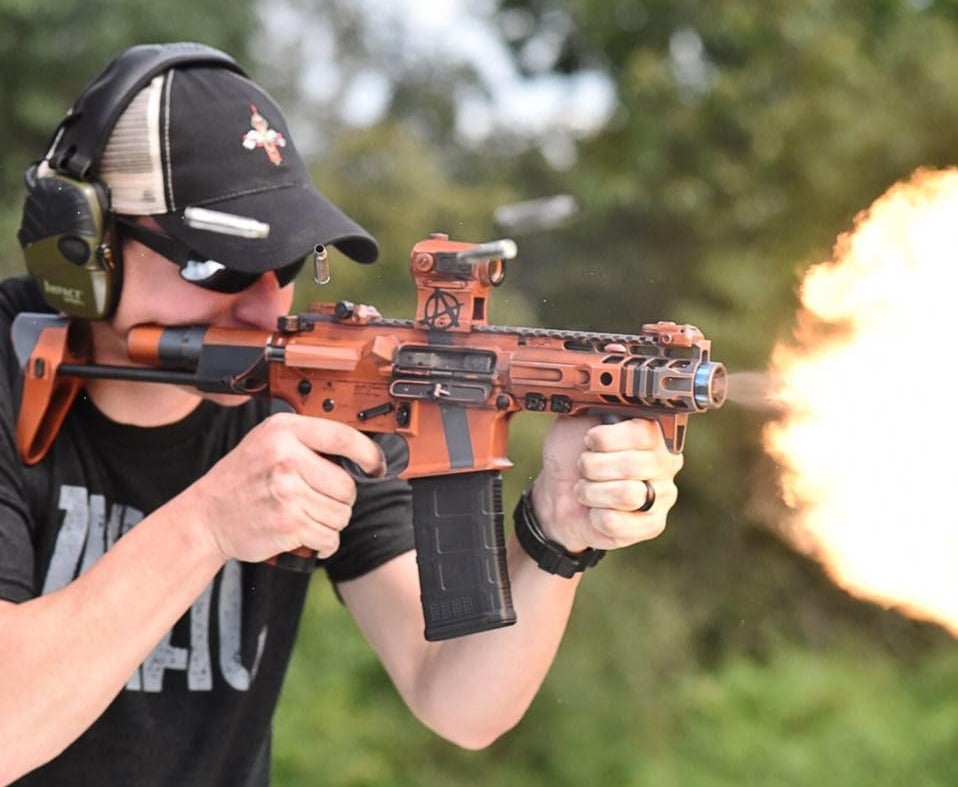 "How many times has a friend or family member gotten hurt while hanging out? How many car wrecks have you seen where first responders haven't made it on the scene yet?"
The point is that there's a very good chance somebody around you is going to need medical help at some point.
How Fast Do First Responders Show Up?
Here's something else to ponder — how fast are the paramedics liable to show up should you call 911?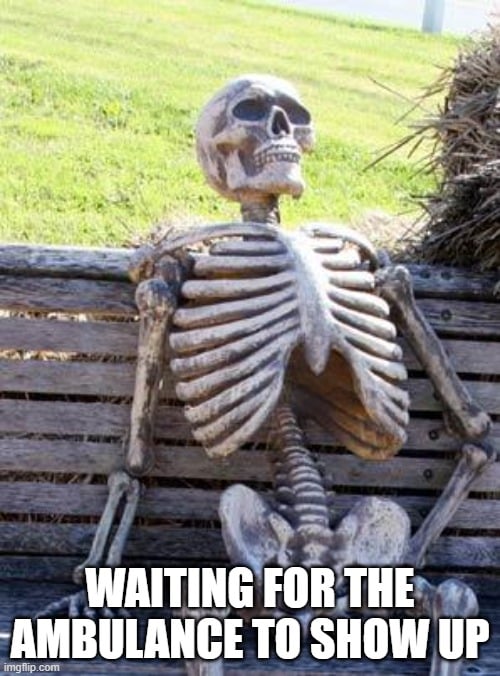 I used to be involved in patient care. I've had to call 911 plenty of times, and I can assure you they rarely show up as fast as you would like. That's not a knock against paramedics out there, but if you live in a rural county with only four ambulances, you're bound to receive extended waiting times.
Currently, the average ambulance in the U.S. shows up 15 minutes and 19 seconds after you call 911. A lot can happen in 15 minutes; people can die in 15 minutes.
Do you have the necessary training and gear to keep those people alive within that time frame?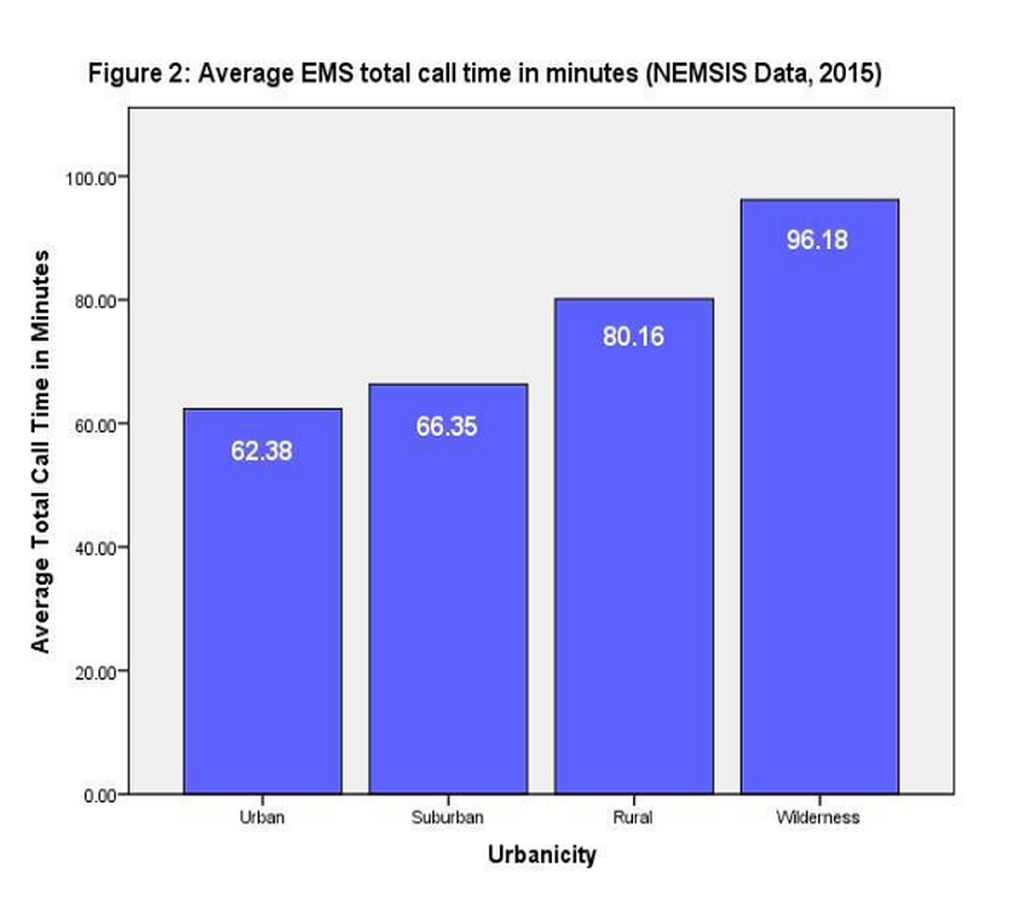 If you live in Vermont, Montana, North Dakota, or Kansas, you're looking at an average wait time of roughly 21 to 22 minutes. Live in Wyoming? It's going to take an average of over half an hour before EMTs arrive on site.
Again, do you have the training and gear necessary to keep somebody breathing throughout that time? Those two variables can be the difference between life and death for those you love.
What First Aid Gear Should I Carry?
One of the things that I learned while working as a personal trainer is that convenience matters. The easier I could make it for somebody to eat healthily and get to the gym, the more likely they were to do so.
This same principle of convenience can also be applied to many other facets of life.
EDITOR'S PICK
29
at LAPG
Prices accurate at time of writing
Prices accurate at time of writing
And, as you guessed, carrying first aid gear is no exception to this principle.
It's not convenient to carry around a full field hospital kit or have it sitting in your car way out in the parking lot when you need it most.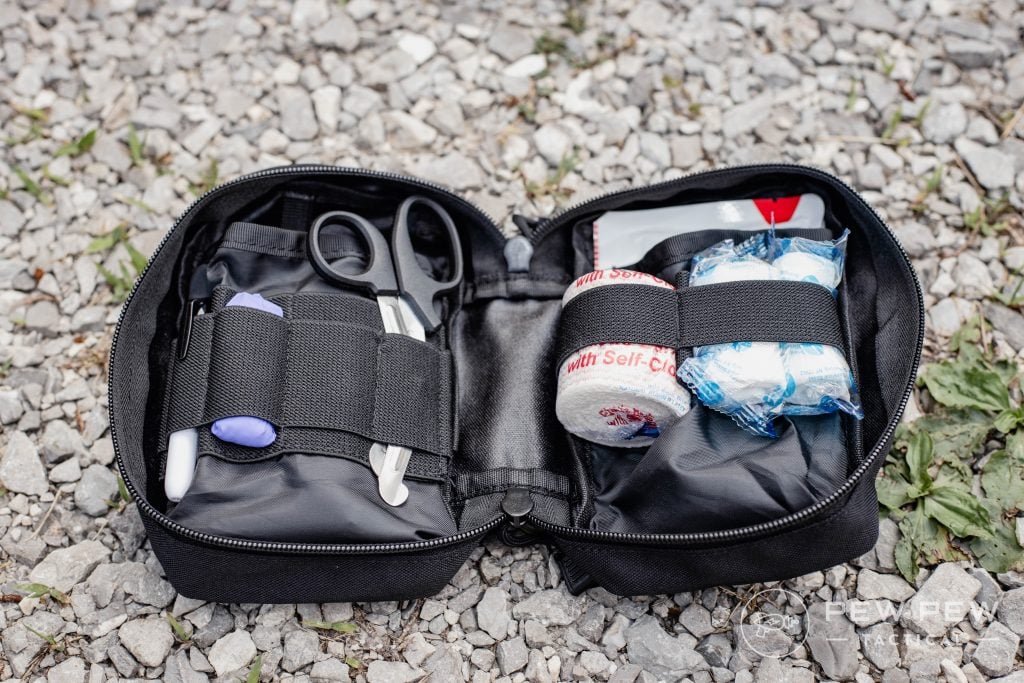 You won't always have your EDC bag on your person, so you need something that is guaranteed to be with you at all times.
That said, I would consider this more of a trauma kit than a true first-aid kit.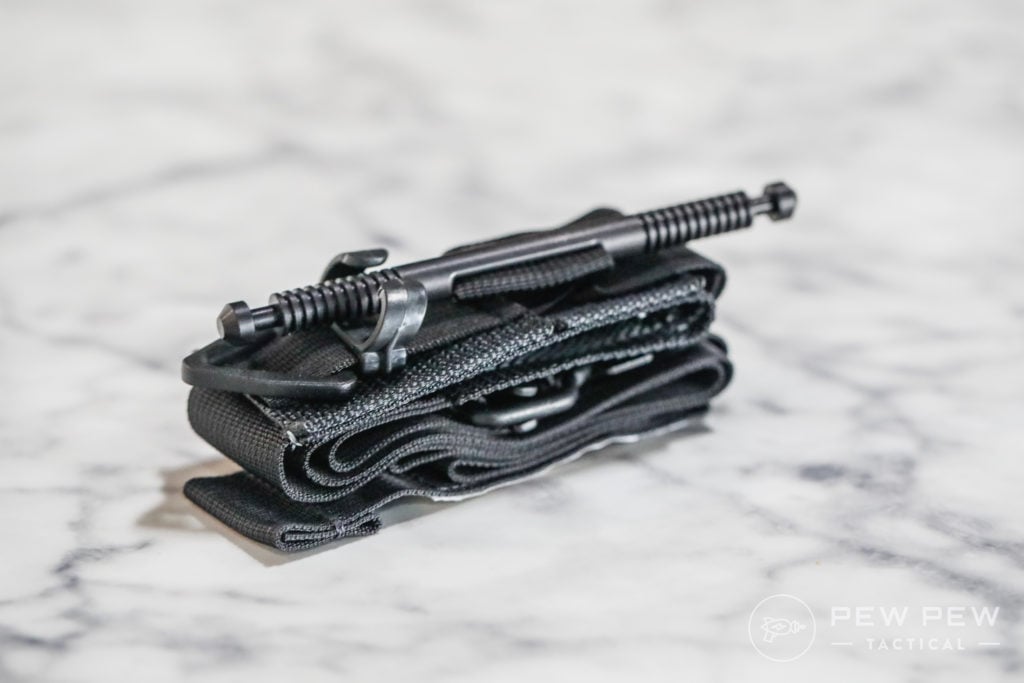 Gloves, QuickClot, and a tourniquet — that's the trauma kit. Combine that with proper training, and you'll have what you need to keep people alive until you can retrieve your larger kit or professional help arrives.
These items can easily fit in a pocket and be forgotten until needed. There's no bulk, no burdensome weight, and they'll help you get the job done when it matters most.
Skinny Medic also recommended having something on hand to stop stopping a bleed. We already mentioned a tourniquet, but he also recommends hemostatic dressing.
But why carry hemostatic gauze and tourniquets ON you?
"It takes three minutes to bleed out from a femoral artery bleed. You may not have time to make it to your vehicle," he explained.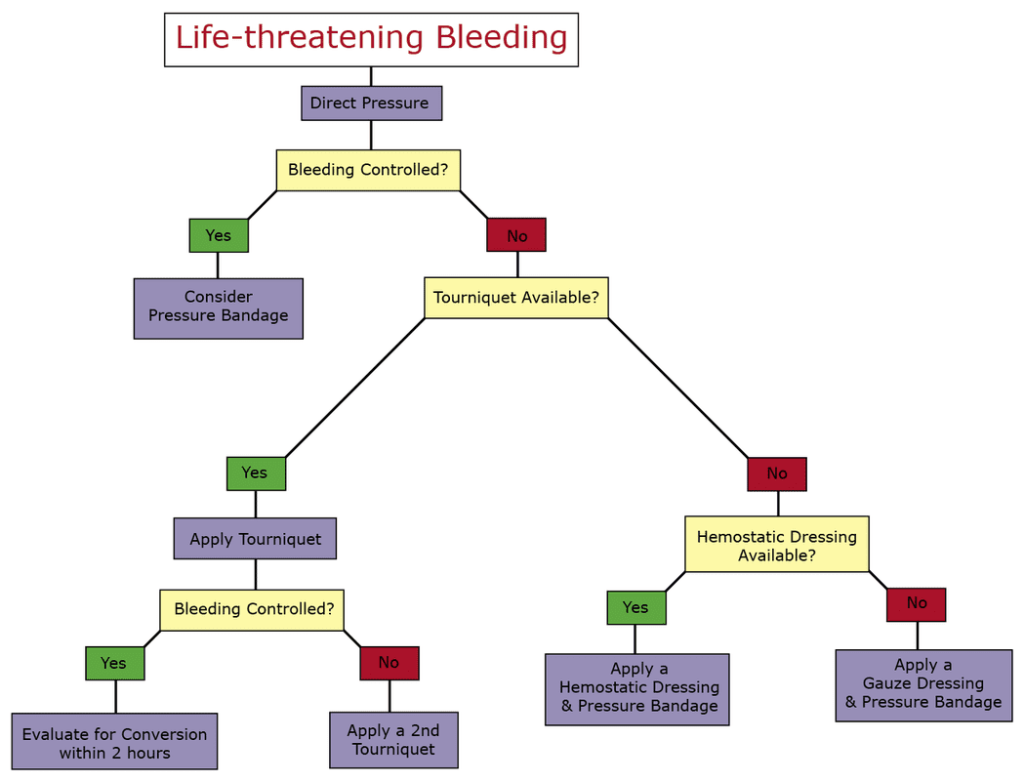 Best Way to Carry First Aid Gear
So, what's the best way to carry this gear? Sure, pockets are great, but if you want to carry Benadryl, aspirin, and bandages, there has to be a more convenient means of carrying everything, right?
Ankle kits are a good way to start carrying gear without lugging around a backpack's worth of gear. These kits can also be easily tossed into a range bag or other tote.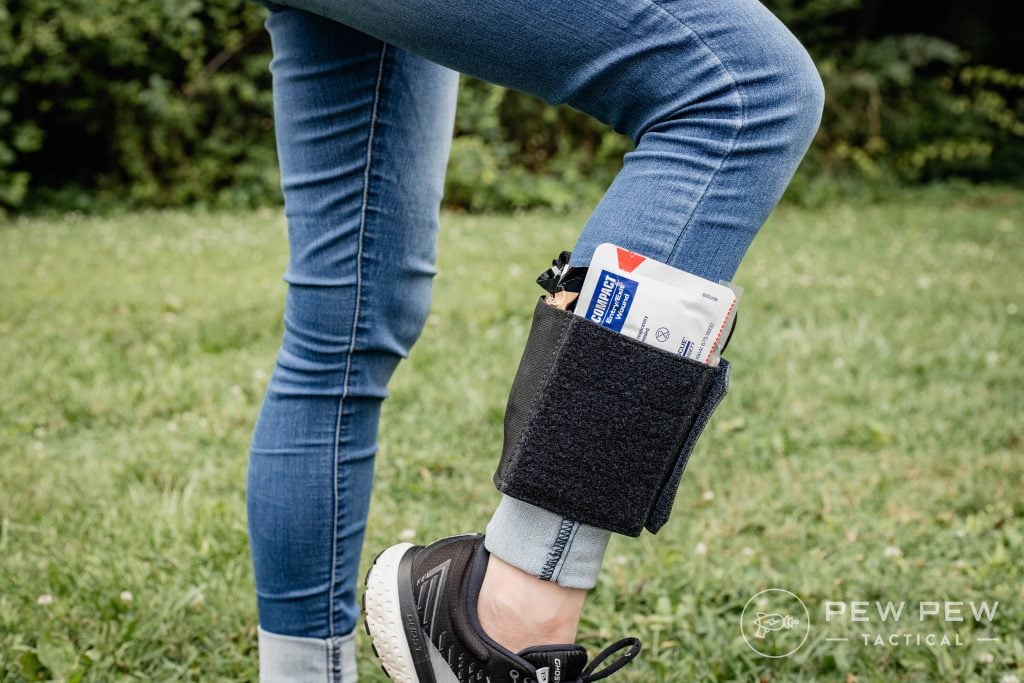 First Aid Gear vs. First Aid Training
It's not enough to just have the gear, though — you have to know how to use it.
The man who buys an AR-15, never shoots it, and leaves it sitting in his gun safe isn't as prepared as he thinks he is. Proper training is paramount.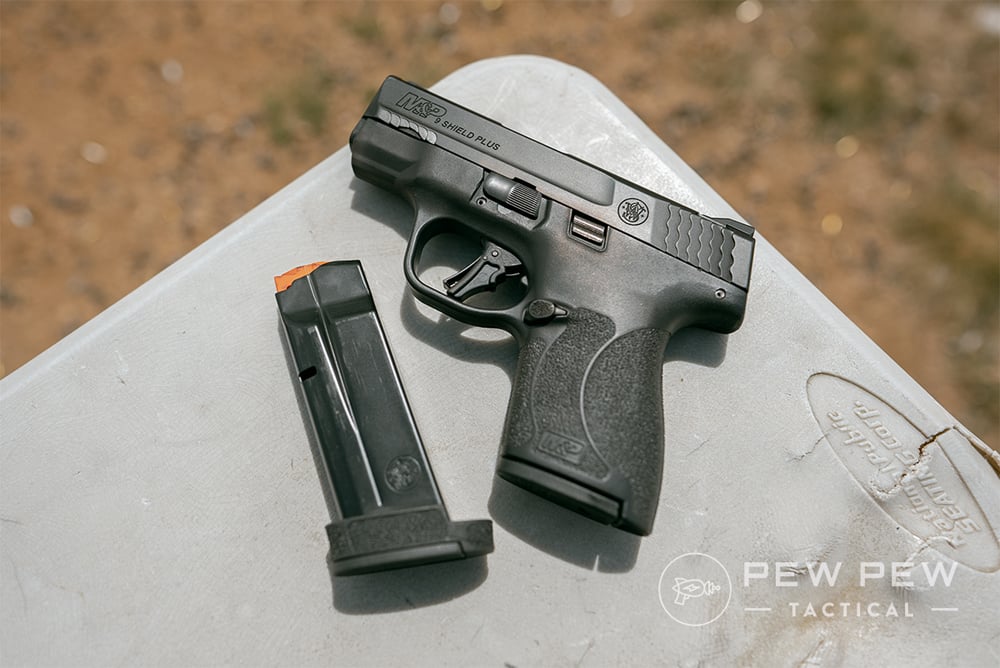 In the same vein (pun intended), buying a chest seal package, tourniquet, and other gear doesn't do much good if you don't know what to do with it.
So while investing in gear, also invest in training. We have a full rundown of some of the best beginner intermediate-level first aid classes.
Final Thoughts
I hope by this time I've made my point. Yes, your guns are important, and you should continue to buy ammo, shoot, and seek training.
However, you are much more likely to utilize your first aid knowledge in day-to-day life, and from a probability standpoint,  these skills are much more likely to help you save lives.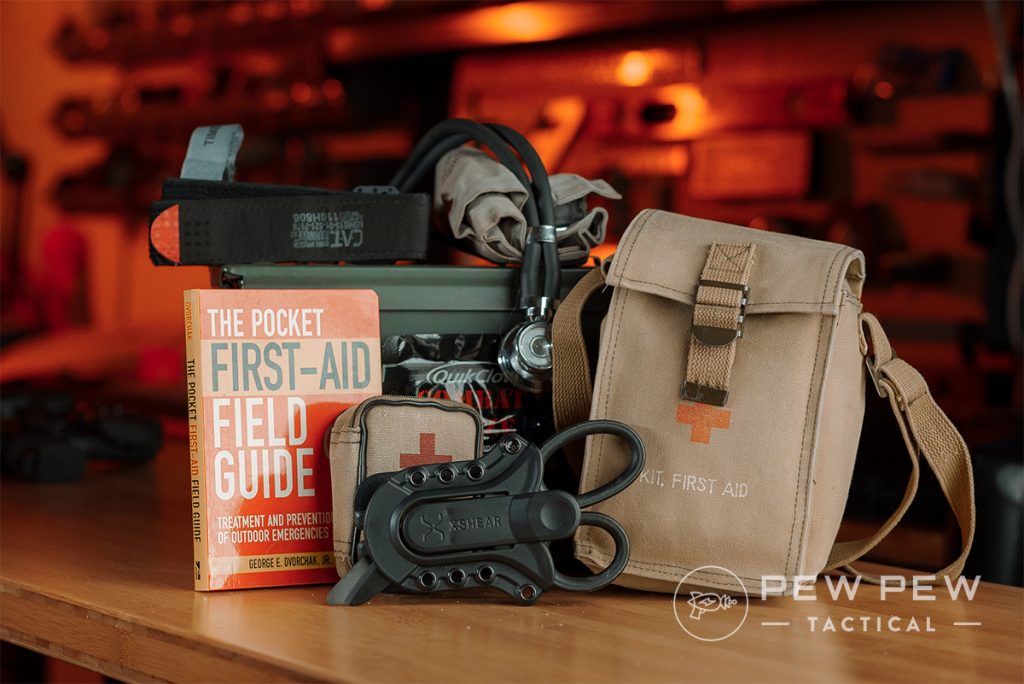 Seeking proper training and carrying proper gear can all help you to keep somebody alive until paramedics arrive on site.
A well-prepared person can make a drastic difference in the lives of those around them; this is just one more way to accomplish this.
Are gun skills more important than first aid skills? Let us know in the comments below! Just looking for something for your combat setup? Check out our article on the Best IFAKs!