SHTFPreparedness may collect a share of sales or other compensation from the links on this page.
Two trespassing teenage males died after a backyard shootout with a homeowner in Northglenn, Colorado, on Sunday afternoon — and the pair reportedly stole an airsoft rifle in a burglary of a nearby home prior to the shootout.
What are the details?
Northglenn police received a report of trespassing and felony menacing and said the teens broke a fence and entered the back yard of a home in the 11600 block of Pearl Street around 2 p.m., KCNC-TV reported.
The homeowner approached the teens, and the station said a shootout ensued.
Image source: YouTube screenshot
Police responded to the scene and found the teens wounded by gunfire, KCNC said. They were taken to a hospital, where they both died, the station said, adding that no one else was reported hurt.
Police did not release the names of the teens or the homeowner, but the family of one of the juveniles identified him as 16-year-old Ismael Cordova.
Image source: YouTube screenshot
Officers got a warrant to search the home Sunday evening and said the homeowner was cooperating with investigators, KUSA-TV reported, adding that Northglenn police didn't say whether the homeowner will be charged.
KUSA legal expert Scott Robinson told the station that Colorado's "Make My Day law," which lets residents use deadly force against intruders, doesn't apply to the homeowner in this case because the intruders never entered the home.
But Robinson said the homeowner could still avoid charges under the state's self-defense laws, KUSA added.
"You can't use deadly force to protect mere property," Robinson noted to KUSA. "If you reasonably believe that you need to use deadly force to protect yourself from serious bodily injury or death, you are free to use deadly force and need not retreat."
Cops say juveniles burglarized nearby home
Police believe the juveniles burglarized a nearby home just hours before the shootout, KCNC-TV reported in a separate story, which noted that an airsoft rifle was stolen from the home.
LJ Percival and her son noticed their home was burglarized when they returned to it Sunday, after which she called 911, the station said.
"We started looking through the house and noticed they had rummaged through my room and his room," Percival told KCNC. "We were totally violated. They went through my underwear and all my clothes."
The station said the only item taken from her home was her son's airsoft rifle.
Image source: YouTube screenshot
"I was concerned because what were they going to use it for? Airsoft rifles look like real guns with the exception of a little orange butt on them," she told KCNC.
The station said it asked Northglenn police additional questions about the weapon the teens fired in the shootout with the nearby homeowner, but KCNC said police didn't respond.
The station also said it tried to speak on Monday evening with the homeowner involved in the shootout with the teens, but the homeowner had no comment.
'You have a right to stand your ground'
"I don't think it's easy for anybody to take some another person's life, especially a child," Percival told KCNC. "But at the end of the day, you have a right to stand your ground."
Percival's son David saved $300 to buy the airsoft gun, the station said.
"It didn't really hit me until I found out this morning that they had passed away. They are kids the end of the day," she added to KCNC. "I really hope that something positive comes out of this. Parents should get more involved in their kids' lives and know where your kids are and what they're doing. It could cost them their lives."
Family of one of the fatally shot teens speaks out
"I know he made mistakes, but he didn't deserve this," Ismael Rodriguez — the father of one of the fatally shot teens, Ismael Cordova — told KDVR-TV. "If somebody is breaking into your shed, they could have called the cops. There's other alternatives than to just go outside and start shooting."
Natasha Rodriguez — Cordova's stepmother — added to KDVR that he "didn't deserve to die."
Image source: YouTube screenshot
"I don't know what he was thinking that day," she also told the station. "I don't know if he'd intentionally made the wrong choices, but he didn't deserve to die. He didn't deserve to be shot. Neither did the other child."
Shirley Gallegos — Cordova's great-grandmother — told KDVR that "it's just not right, especially these young kids, you know, they're just beginning their lives. Now at 16, he's gone."
---
Bonus: Root Cellar That Can Be Used as a Bunker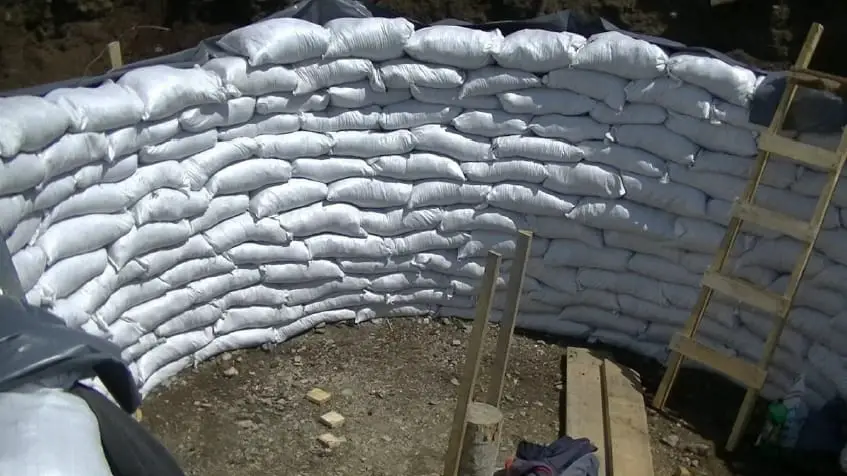 Do you remember the old root cellars our great-grandparents used to have? In fact, they probably built it themselves, right in their back yard.
If you want to learn how to build a backyard bunker like your grandparents had, without breaking the bank, then you need Easy Cellar.
Easy Cellar will show you:
How to choose the ideal site
Cost-effective building methods
How to protect your bunker from nuclear blast and fallout
How to conceal your bunker
Affordable basic life support options
Easy Cellar will also reveal how a veteran, with only $421, built a small nuclear bunker in his backyard.
Also included: