As Germany was split between the Allies and the Soviets after World War II, the Berlin Wall was quickly erected, effectively separating Germany into two countries.
While there were many "gates" between the two sides, the one that would live in infamy was Checkpoint Charlie.
A Taste for Opera
Allan Lightner had a taste for opera. On October 22, 1961, he intended to listen to a few hours of it on the Soviet side of Berlin. 
Normally, this wasn't a huge deal. American officials were allowed access to East Berlin on a regular basis.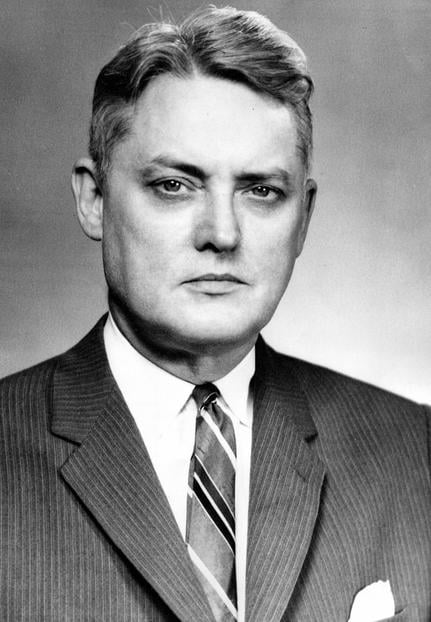 But tonight, things were different. German guards at the gate refused to let Lightner cross the border without first seeing his passport. He wasn't keen on agreeing.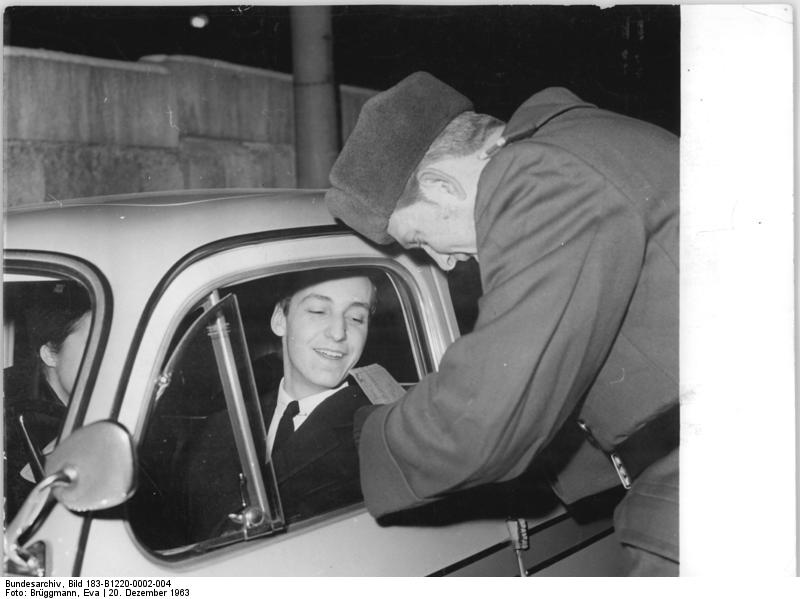 Taking His Toys and Going Home
Lightner argued that the guards had no right to ask him for his paperwork. Only Soviet officials could demand to see it, and the men standing before him were Germans.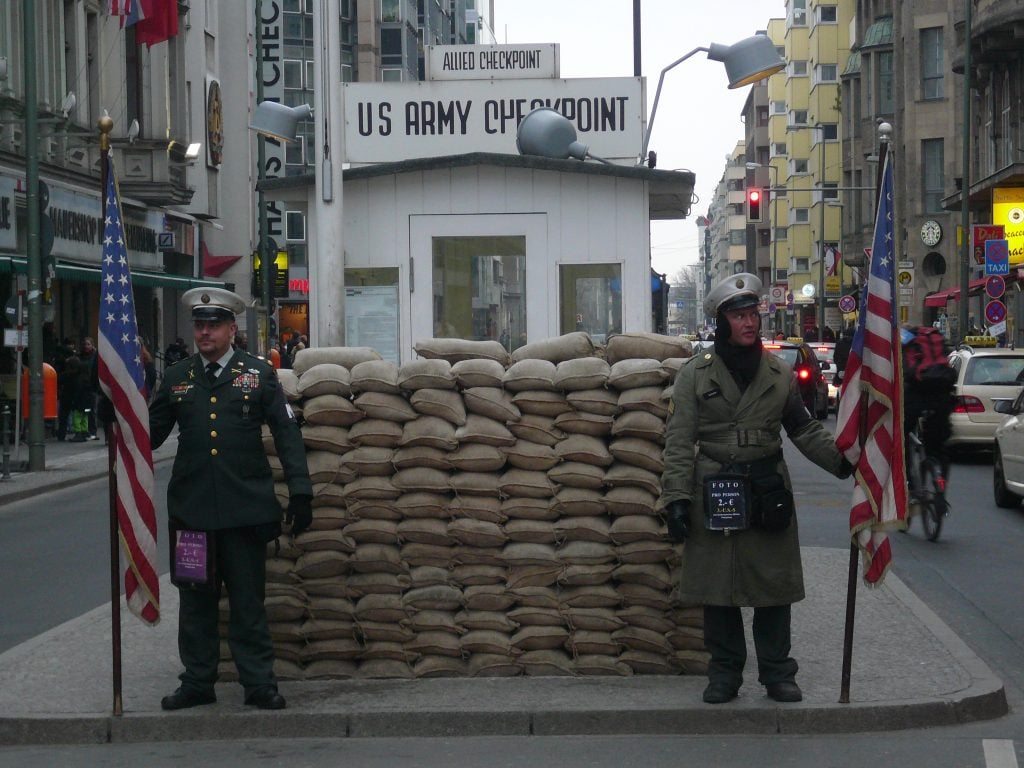 Despite his protestations, Lightner was not permitted to cross. So, he did what anybody would do.
He went back home, grabbed a couple of U.S. Army Jeeps filled with American soldiers, and rode back to the border. 
That time, the guards let him through.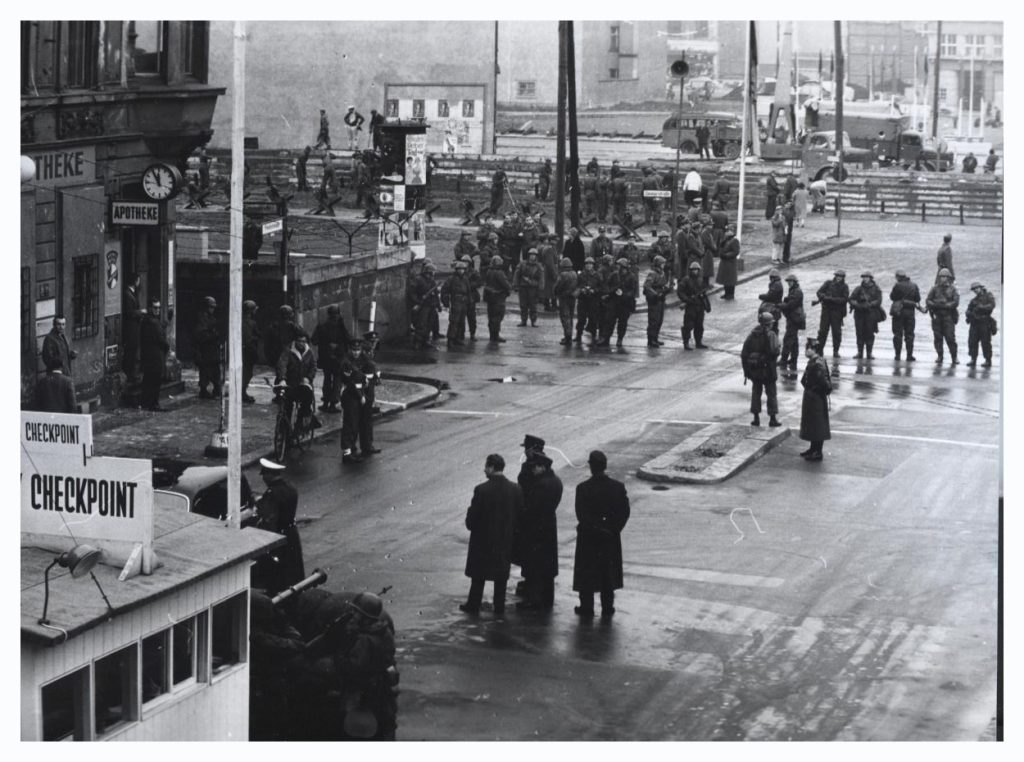 Things Have Changed
The Germans were furious. It didn't matter who showed up at the border; they decided not to let anyone through. 
For General Lucius Clay, this wasn't acceptable.
He immediately ordered 10 M-48 tanks within 75 meters of the border.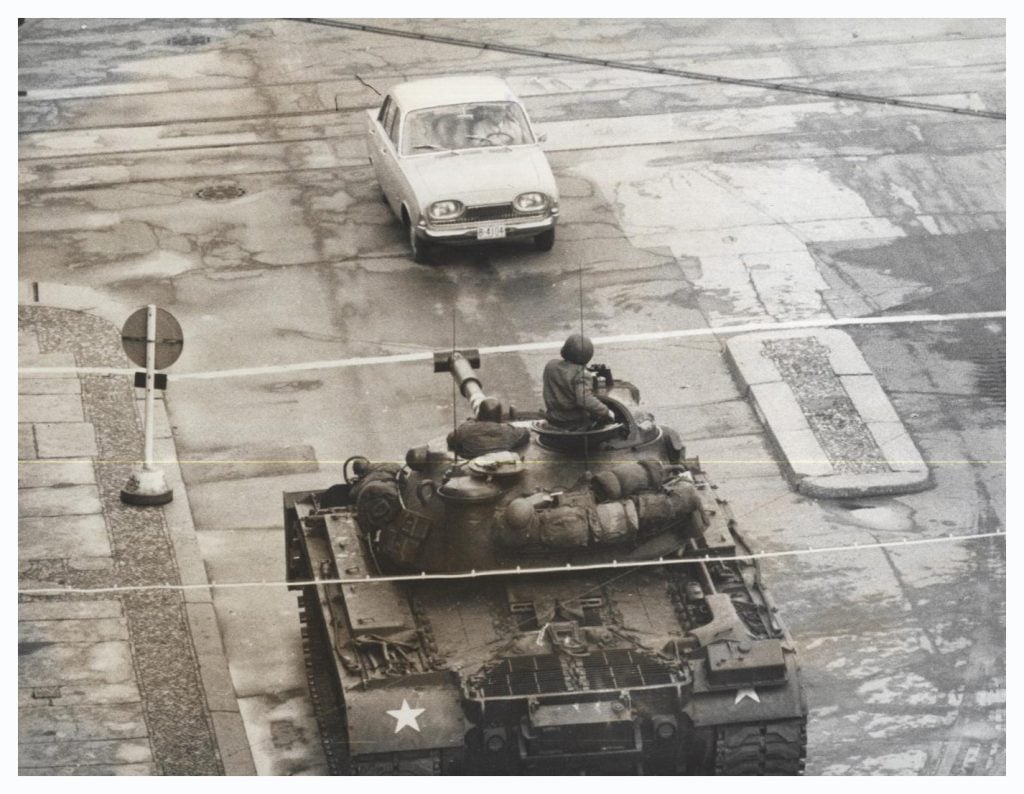 The news of a collection of American tanks right on the border of Soviet "territory" quickly reached the ears of the Kremlin, however. And, as expected, they weren't very happy. 
Nikita Kruschev ordered 36 T-55 tanks to stand at the ready on the Soviet side of the border. If this was to be the beginning of World War II, he intended to win the first battle.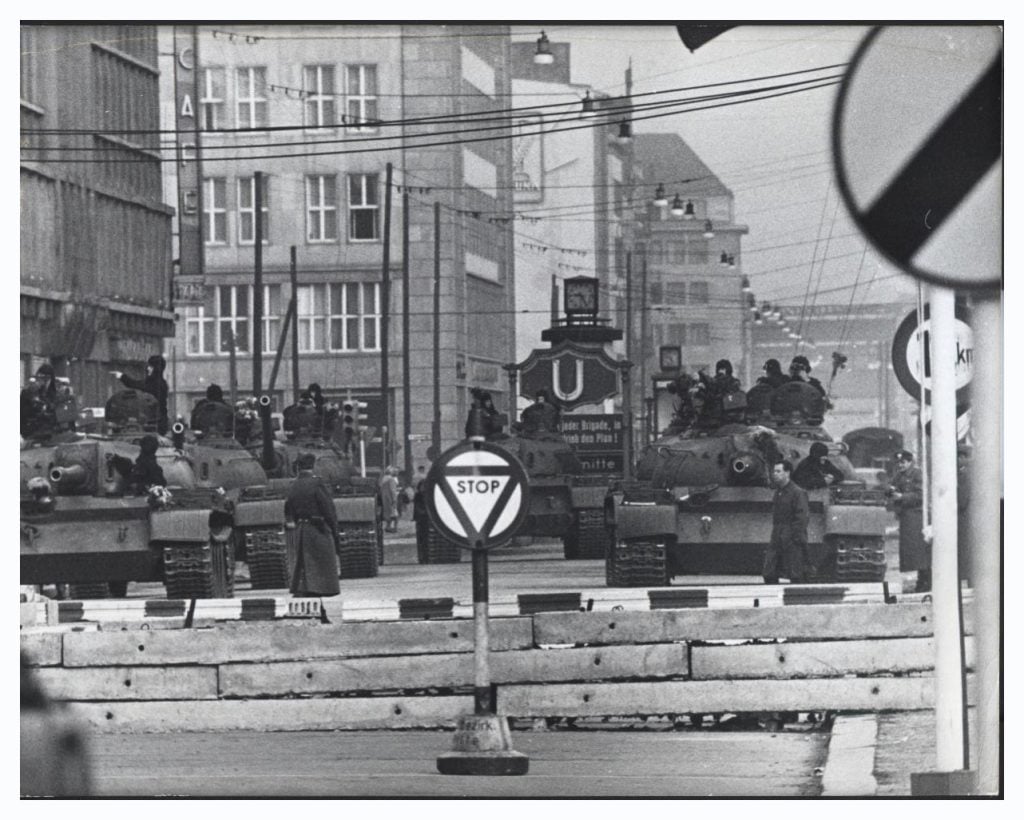 The Crescendo & De-escalation
Finally, on October 27, the Soviet tanks moved forward. The American tanks reciprocated. 
And there they sat, staring at one another for 16 long hours. 
War seemed imminent.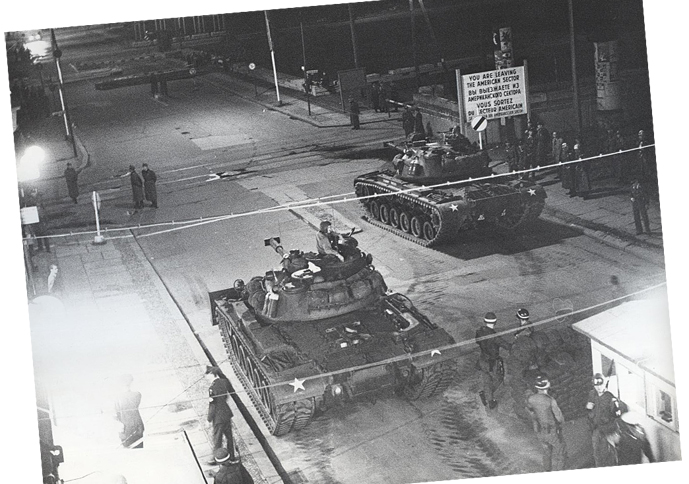 John F. Kennedy didn't want things to escalate any further.
He quickly called Nikita Khrushchev, and both sides agreed they didn't want to go to war over this.
A few minutes after the call was made, tanks began to leave the scene one by one.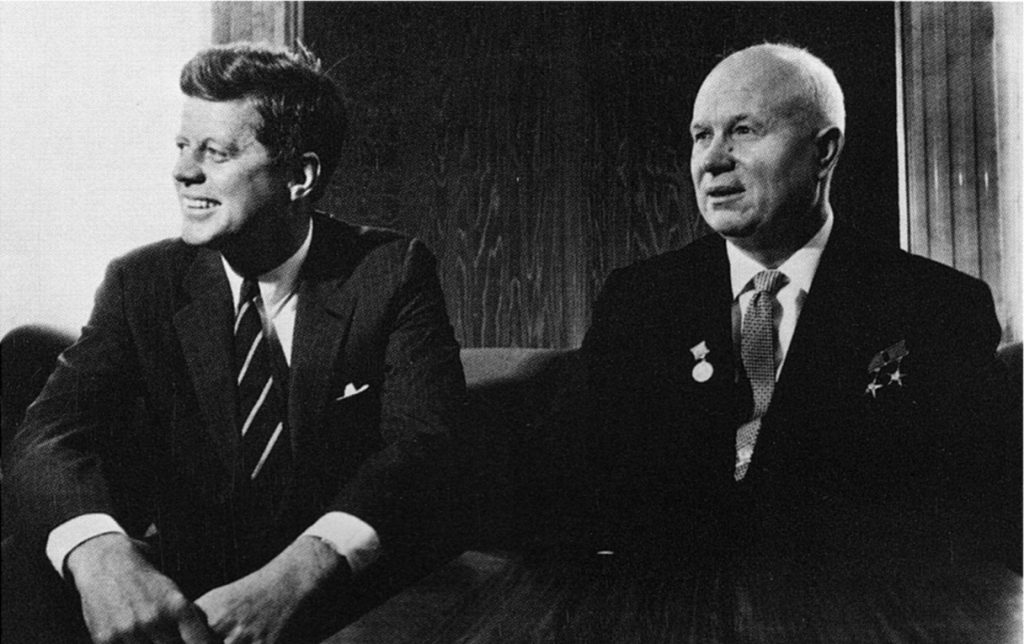 From that day on, officials from either side had no problem crossing the border at Checkpoint Charlie.
General Clay was essentially sidelined. Strong-arm tactics work great in outright war, but more discretion was required in a cold war.
And Lightner? He would go on to enjoy opera until the age of 82.
This is a new style of article for Pew Pew Tactical, if you liked it — let us know in the comments! If you didn't enjoy it…well phooey. To catch up on previous Pictures from History, click on over to our History Category.